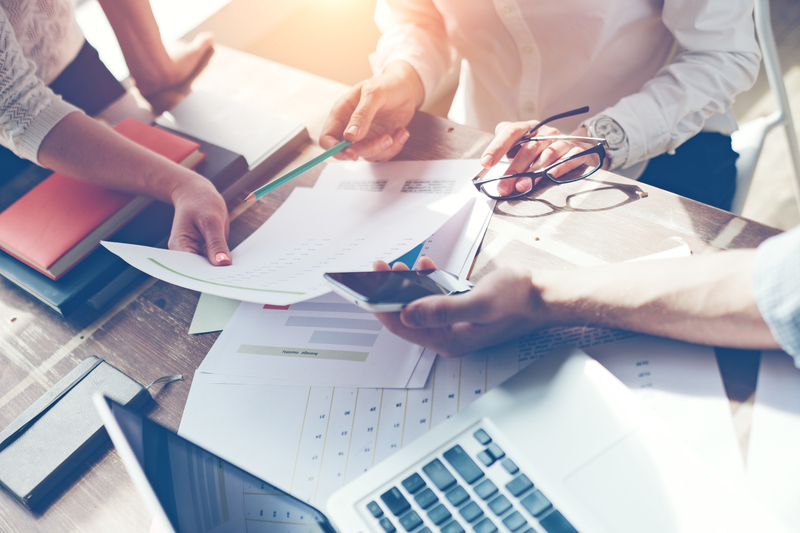 The SEO Workshop session has me, Greg Kristan, spend one hour via a screenshare with you going over your organic strategy. Within this hour, I'll review your website beforehand and have a list of recommendations for your team to implement. In addition to this list, which you will receive in an Excel document, I'll go over my findings during the session and answer any questions you have. Finally, I'll record the 1-hour video session, so you and your team will have this as another resource.
Also, I offer Free SEO Audits to website owners as well. If you are curious where your website ranks in Google, I provide an advanced SEO report for you. I highly recommend requesting this free report if you are looking to improve your website in search engines. The report works perfectly any local business, medium sized companies, and large enterprises too.
FAQ
If you are struggling to drive more organic traffic to your site, having problems with a technical migration, or want an extra set of eyes on a problem, this service is for you. The service works well for individuals who work on their own SEO, but need guidance on what to do next. This service also works for individuals who are looking to improve their website through the power of SEO.
Finally, you can benefit from this hour by asking as many questions as you would like. I'll be recording the video as well, so you will have a copy of the session to reference.
The price for the SEO Workshop is $700.
50% of the invoice is due upfront while the remaining 50% is due upon the completion of the 1-hour call. In addition to the personal one-hour screenshare, which I'll record, you also get my notes after the call for documentation. I spend the majority of my time before the call reviewing, researching, and documenting optimizations for your team to take.
You will also get to use SEMRush for 14 days free by using this link. SEMRush is the primary SEO tool I use for all keyword research, technical audits, and more. https://www.semrush.com/partner/tmblast/ 
I charge $1,400 per month for client SEO, so this service is half as much. For $700, you get direct optimizations for your website to implement, a 1-hour recorded video session with me, my notes, and a 14-day free trial to SEMRush. SEMRush alone costs at a minimum $100 per month, and most trials only last seven days. Having a 14-day free trial gives you an extra week with my exclusive partnership with the service. Finally, I will spend a few hours before the meeting reviewing, documenting, and reporting on optimizations for your team to take on the website.
Along with the deliverables, I come in with nine years of SEO experience. During my time, I've been working with large e-commerce websites, large B2B clients, and more. I also have experience with local SEO, so I'm comfortable with big and small websites. Finally, you can view my case studies to learn more about my success with SEO.
Before the one hour call, I'll review your first party data to look for new areas of SEO opportunity. SEO Opportunities include technical findings, keyword optimizations, UX considerations, and more. Each of these findings will be put into an Excel Spreadsheet for you and your team to have.
Here is the 1 Hour Breakdown of the SEO Workshop
20 Minutes going over the technical findings, UX considerations, and keyword opportunities
20 Minutes going over how to use SEMRush for your website. During this session, you will learn how to set up a keyword tracking report, weekly audits, and more.
20 Minutes going over search analysis and how to perform this task. This session will go over how to find topics to write about / how many words the post should be / and so much more. In addition to this section, you will learn how to get your content featured into a snippet on Google.
10 Minutes are reserved at the end to wrap up everything and leave time for questions and answers
Search Analysis is different from traditional keyword research. The trap that many website marketers fall into is that they do the same keyword research as everyone else. Keyword research tactics include using SEMrush, sorting by search volume, and then writing about that keyword with the most searches.
Search Analysis is something completely different, and it's a way to drive real traffic to your website. Instead of using tools to look at search volume, I use Google, Bing, and DuckDuckGo to find topics to write about. By combining search engines directly into your research, you will cover topics that people are looking for content about.
In addition to how to use search engines to find topics, I also go over how many words to write. Along with how many words to consider, I breakdown the difference between writing styles. The styles include Response, Staple, and Pillar articles. 
Search Analysis is the most sought out portion of the SEO Workshop.
To sign up for the SEO Workshop, you can head over to the contact page and put in "SEO Workshop" into the subject line. Within the message, you can mention your goals, your website URL, and what you are looking to achieve specifically. Later that day, you'll receive an email from me, and we'll work together to find a time to chat. Next, I will request access to your Google Search Console, Bing Webmaster Tools, and Google Analytics data. This first-party data helps me review your traffic patterns and how people are getting to your goal. A goal on a website could be someone filling out a form, calling you directly, or purchasing a product.
Examples of Winning in Google and Bing
My niche website, The Stadium Reviews, is what I work on outside of client work. I use this site to illustrate what success looks like within Google and Bing to potential clients. I think it is critical that my course covers what I'm doing for my website, so I share the results openly. For example, I need to rank my content at teh top of Google to then build this course with real examples. Instead of talking about theory, I'm sharing results.
One SEO technique that is working so well is search analysis, which is something I go over in the SEO training. Search analysis is a critical factor in SEO, and it is something that I cover within the SEO Workshop extensively. Search Analysis illustrates how to use Google and Bing to find topics to cover, not just keywords to write about. A common trap many bloggers run into is only writing for keywords, which is something I don't do anymore.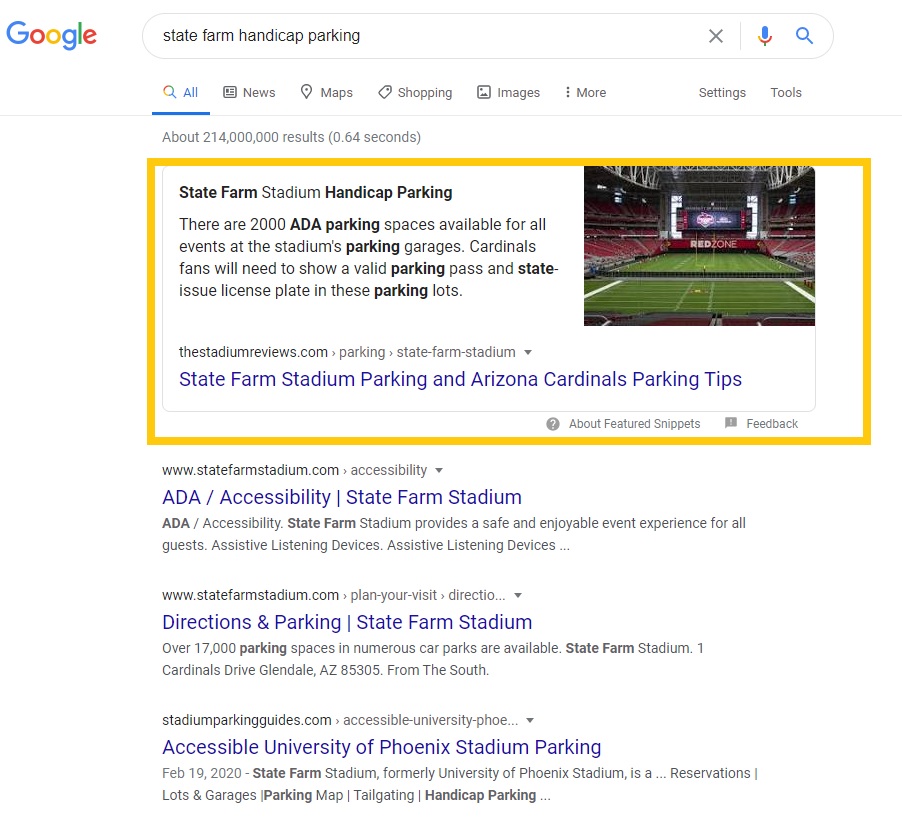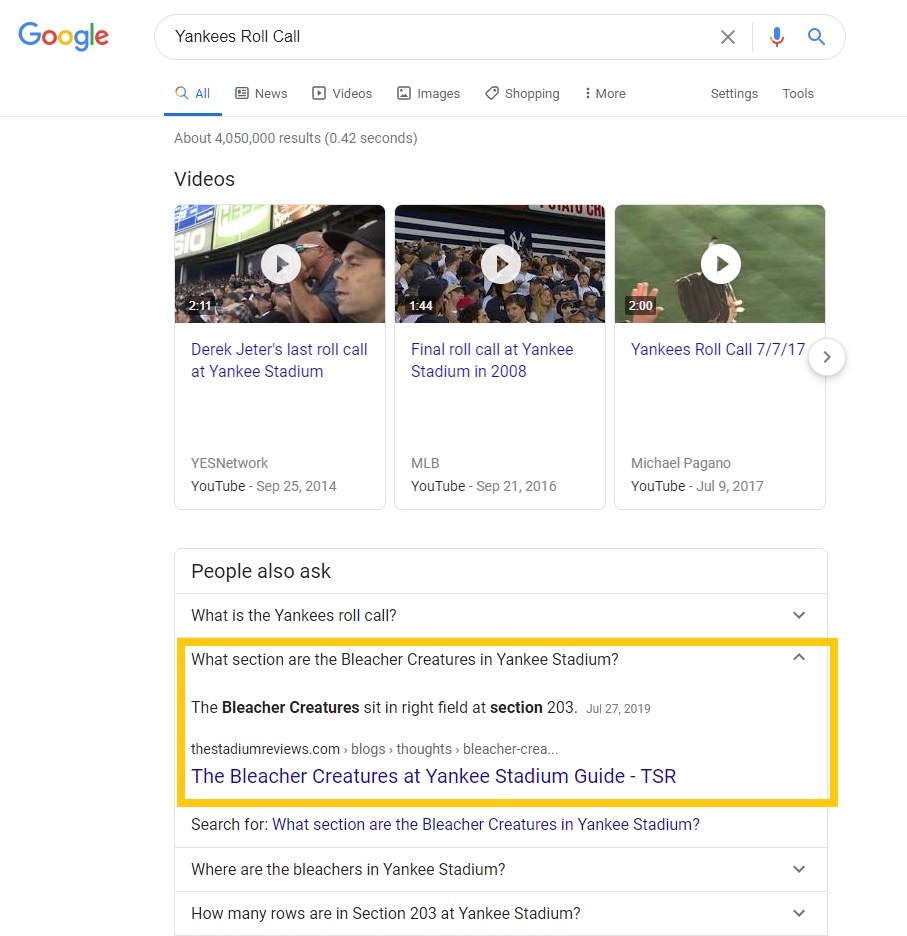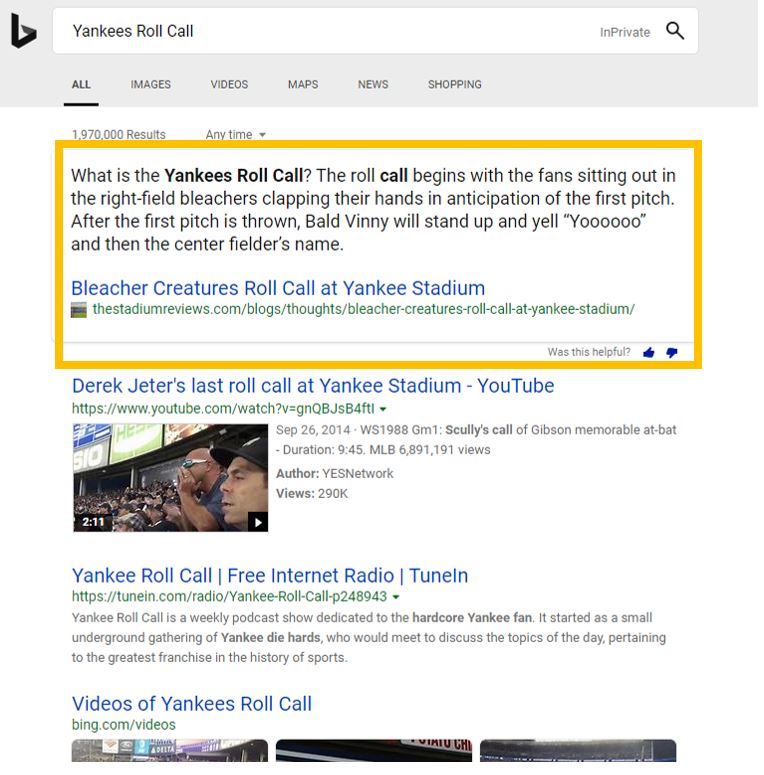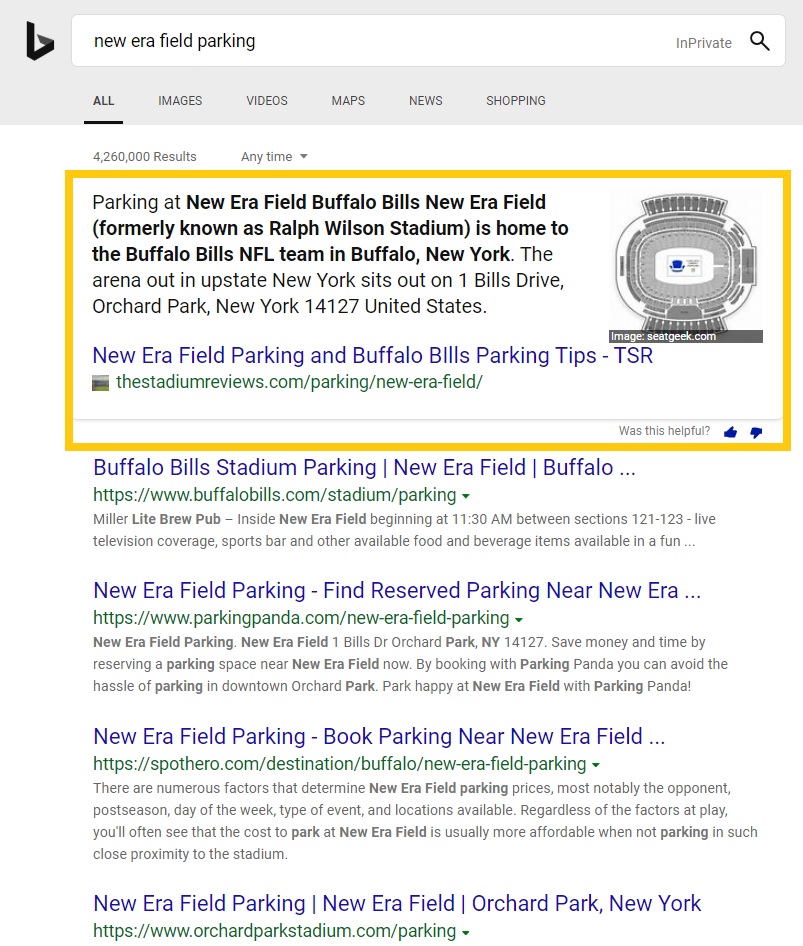 An Example of What the SEO Workshop Covers
The most sought out part of the SEO Workshop is search analysis, so I recorded a video briefly about the topic. Search analysis is more than using a tool like SEMRush or Ahrefs to find keywords to write about. Search Analysis instead looks at answering questions that people are searching for in Google. In this brief video below, I go over my process, what I look for in the results, and more!
After about one month of having Bing index this content, my site ranks as the second position for this query.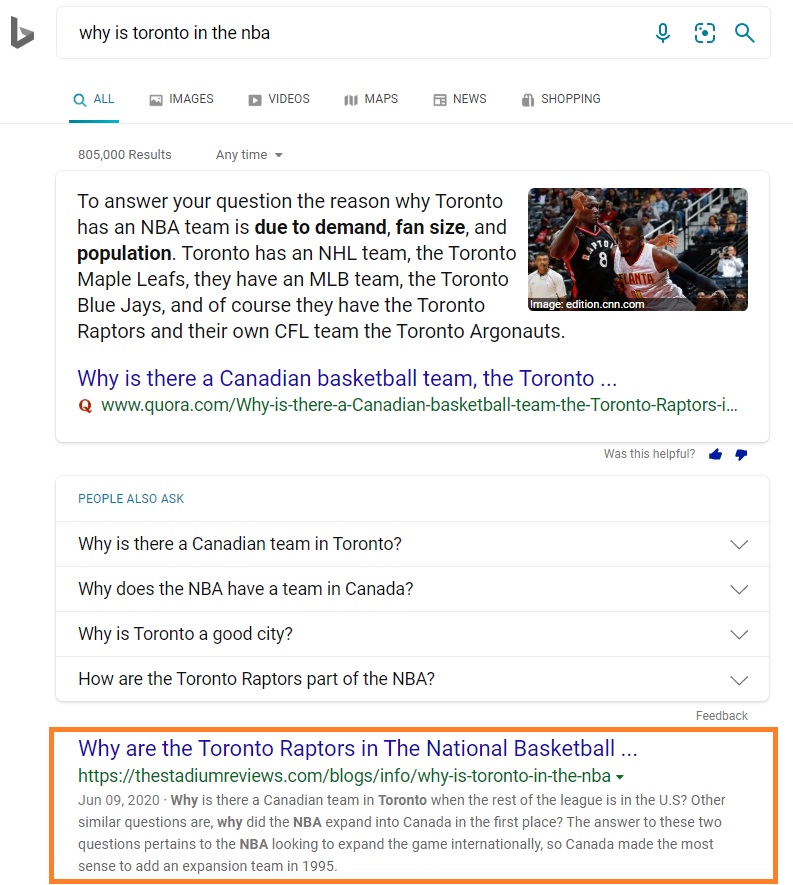 Video of Success
Here is a breakdown of where your SEO should be after month 3. While this is an SEO Workshop course, you should use this video below as a guideline on what your efforts should look like after the third month. Results will vary, but you should expect to grow your total ranking keywords by 2-2.5 times. Finally, you will see insight into my SEO strategy for this client and what is working right away.
Testimonials
Below are testimonials from past and current SEO clients for my services. Their reviews below are a mix of SEO Consulting and this program. Finally, you can head to the case study section to learn more!
SEO Results