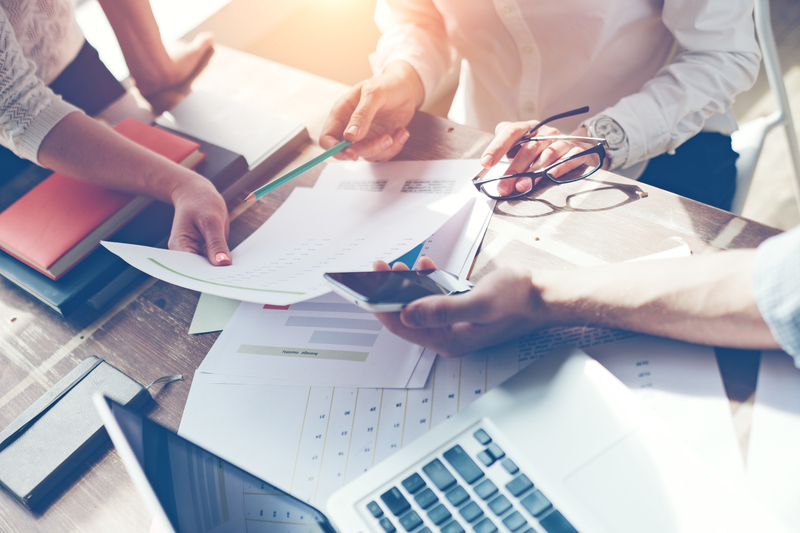 The Value in Buying this Course
Perform the Right Keyword Research
Get More of Your Keywords on Page 1 of Google and Bing
Rank at The Top of Image Search in Google and Bing
Get Your Content in the Answer Box
Increase Your SEO Traffic
And More!
The Price
Price 

$99 as a one-time purchase. As a purchaser of the SEO Workshop, you receive a $99 discount off your first month of monthly SEO if you choose that.
The Courses
Welcome Video (1:27)

This is the preview video above where I ranked on Google and Bing in 24 hours.
Search Analysis (8:55)

Learn how to find topics to write using Google and Bing for Keyword Research and improve your search marketing efforts
How to Write Your Content for SEO (4:29)

See how to use ClearScope to write your content for SEO
The Importance of Title Tags, Meta Name Descriptions, and the URL for Your SEO Strategy (4:38)

Learn how to write title tags, meta name descriptions, the importance of the URL, and more
How to Rank Your Images (3:33)

Learn how to improve your search engine rankings in image search
How to Rank Your Content in the People Also Ask Section (2:03)

See how to get your content in the People Also Ask Section in Search Engines
Google Answer Box Optimizations (3;10)

Discover how to get the featured snippet in Google search and Bing for your website
Bing SEO Tips (6:24)

Bing's market share is bigger than you think. See how you can maximize your search engine optimization on Bing
Technical SEO and Common SEO Errors (4:31)

Identify common SEO errors that are hurting your websites' performance using Screaming Frog
Competitor Research Tips (4:29)

Discover how to use SEMRush to reverse engineer your competitor keywords to improve your marketing strategy
Backlinks and Review (5:11)

Identify the backlinks pointing to your website and more using SEMRush
Track Google SEO Updates (4:42)

Find out how to track when Google starts making major changes to their algorithm
Google Analytics Goal Creation (3:02)

Learn how to set up goals in Google Analytics and why they are important
Improve Your Website's Load Time (2:57) (FREE VIDEO BELOW)

See how to quickly speed up your website by compressing JavaScript files. 
Free Course to Watch
Above is one of the videos in the SEO Workshop free to watch. In this video above, I share how I compress JavaScript files to improve my load time by three seconds. For the most part, you will see a dramatic decrease in your load time from this exercise, but actual results vary.
Request Access to the SEO Workshop Now
To learn SEO digital marketing through video recordings, you can use this form. Within the form, you can put the "SEO Workshop" in the subject line. I will send over an invoice through PayPal and then grant you access to the 1 hour of video content for you to keep.
More Details
The Workshop is a pre-recorded one-hour video series for you to watch and learn from an SEO Expert. Within the hour of video content, you will learn keyword research, write your content for search engine optimization, and rank your images in Google and Bing. In addition to those topics, you will also learn how to perform competitor research, rank better in Bing, and track Google algorithm updates. Finally, you will also receive a free 14-day trial to my SEO Tool, SEMRush, to apply SEO learnings to your website.
SEO Success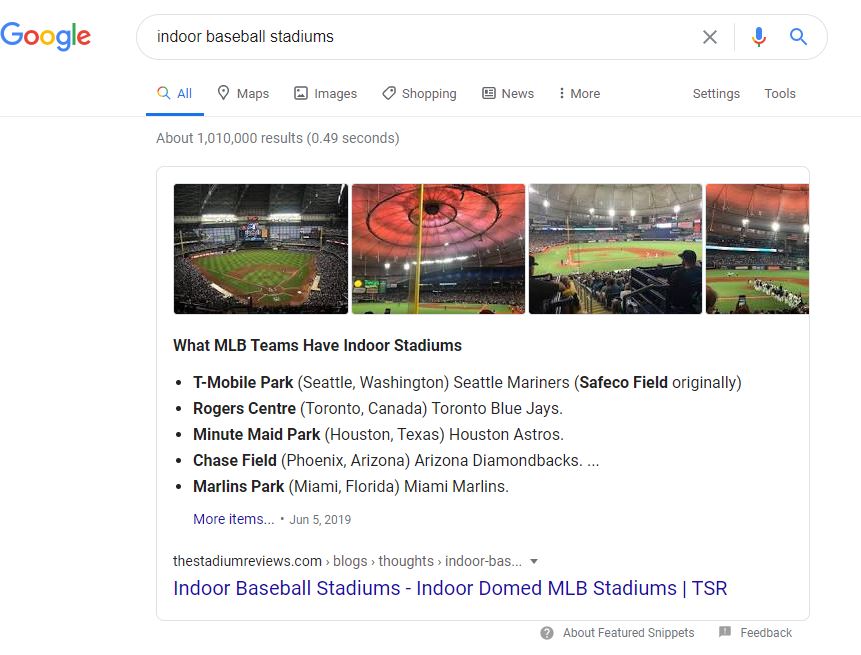 My niche website, The Stadium Reviews, is what I work on outside of client work to illustrate success in SEO. I use this site to illustrate success within Google and Bing to potential clients. As a rule, my course covers everything I do for my sites, so you are getting the complete package. For example, I need to rank my content at the top of Google to build this course with real models. Instead of talking about theory, I'm sharing results. As a rule, I never perform any optimization on a client's website that I have not tried first on my website.
One SEO technique that is working well is search analysis, which is something I go over in the SEO training. Search analysis is a critical factor in SEO, and it is something that I cover within the SEO Workshop extensively. Search Analysis illustrates how to use Google and Bing to find topics to cover, not just keywords. A common trap many bloggers run into is only writing for keywords, which is something I don't do anymore.
A Free Audit
Finally, I offer Free SEO Audits to website owners as well. If you are curious where your website ranks in Google, I can provide an advanced SEO report for you. Within this report, you will see content suggestions, technical errors on your site, competitor research, and more! In addition to the report, I can record a video explaining my findings to you and your team.
Also, you can't refer yourself to take advantage of this program.