Results: Grew Traffic from 0 to 70k a month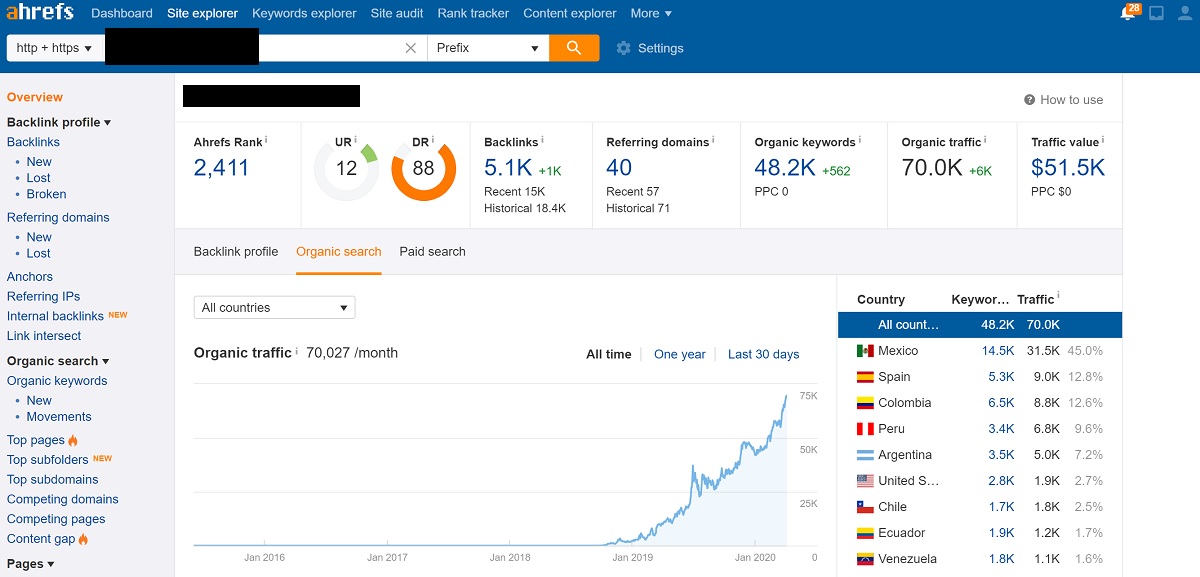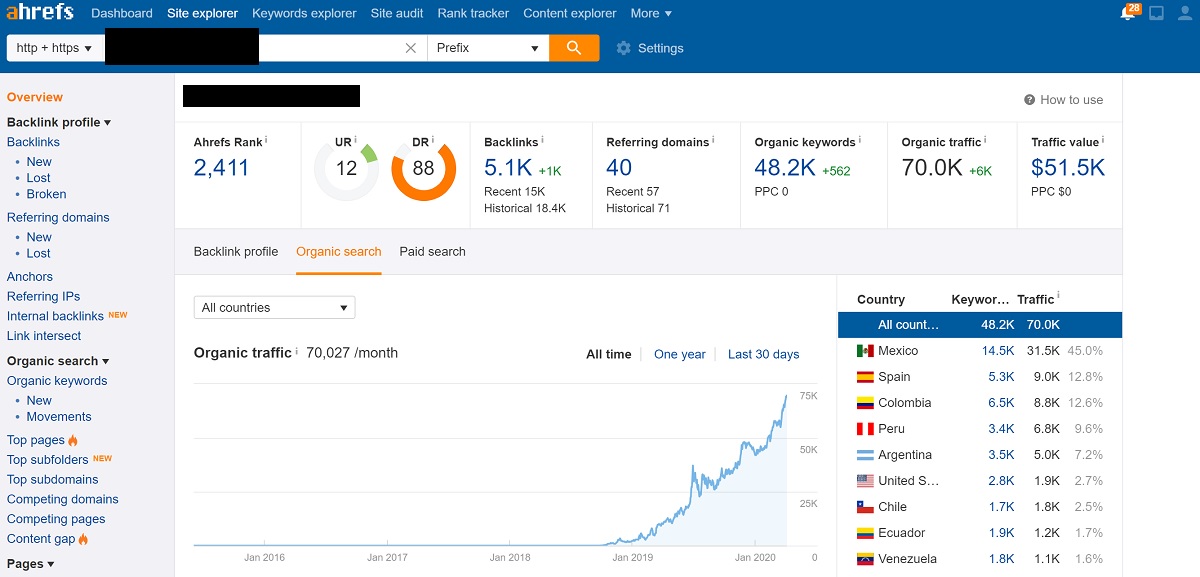 How: Technical SEO fixes, content created, and internal links added
One website that I'm working on drove little traffic to their Spanish content before I joined. After performing a Free SEO Analysis on their pages, I came across a plethora of technical issues. Here are the main SEO issues below that were restricting the growth of the pages.
robots.txt file was blocking Google / Bing from crawling the content
The canonical tag was incorrect on the pages
The HREFLANG tag was incorrect from English pointing back to the Spanish version of the page
There were broken links throughout the site pointing to these pages
The HTML sitemap linked out to the wrong content
After fixing the robots.txt file, we began to see a small uptick in organic keywords ranking for the page. After fixing the canonical tag + Hreflang tags on these pages, traffic grew as a whole to the pages. To fix the broken links on the page, I ran reports from Screaming Frog to discover these issues.
After fixing the technical issues in early 2019, we began writing new content for the Spanish pages. We were confident that Google / Bing were crawling and understanding the content, so we pushed the pedal down on content. We wrote over 200 pages on the site and have grown traffic each month.
If you are looking for a New York SEO Expert to help grow your traffic, you can contact me today! Finally, you can also request an SEO coaching session with me. The SEO Workshop is best if you are looking for tips on how to grow your SEO for your website.