The best way to get in contact with me is to fill out the form below.
My SEO Process
Achieving #1 Position in Google Presentation
In this presentation above, I share how I was able to achieve a #1 position in Google for one of my clients. I've redacted my client's name and their keyword to protect their brand. I was able to move the target keyword from page 2 of Google to page 1 position 1 in two months. This was the fastest case study I've had, so results may vary for your website, competition, and more. The element that stays consistent is my approach which is a five step process in the SEO blueprint.
5 Step Process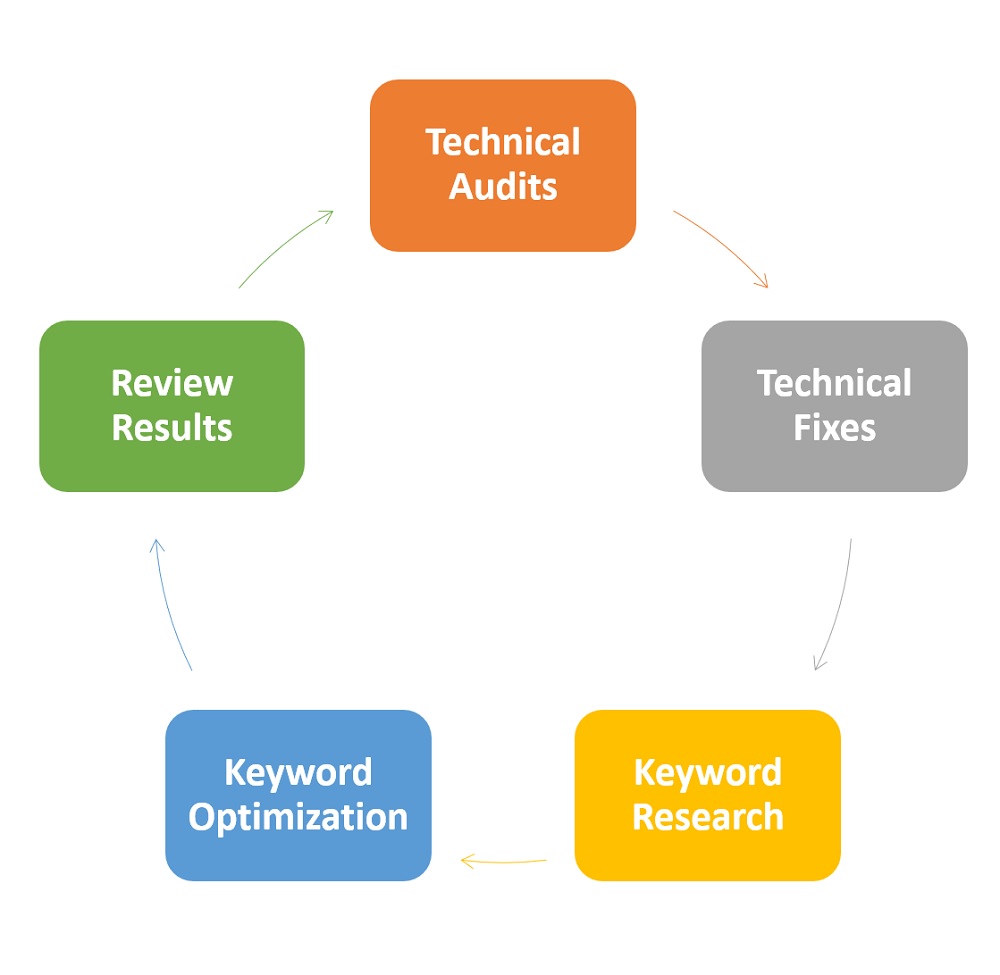 Above is the five step process I use for all clients. A level of technical audits, technical fixes, keyword research and more are part of the five step plan. The cycle is in a constant repeat which is how you are able to maintain and drive new keyword ranks since you are always working on improvement. SEO does not stand still, so that is why I'm a firm believer of looking for new keywords to optimize, fix technical errors, and more to drive a greater ROI for your business.
42 8th Street
Charlestown, MA 02129
USA