32% Increase in Leads Through SEO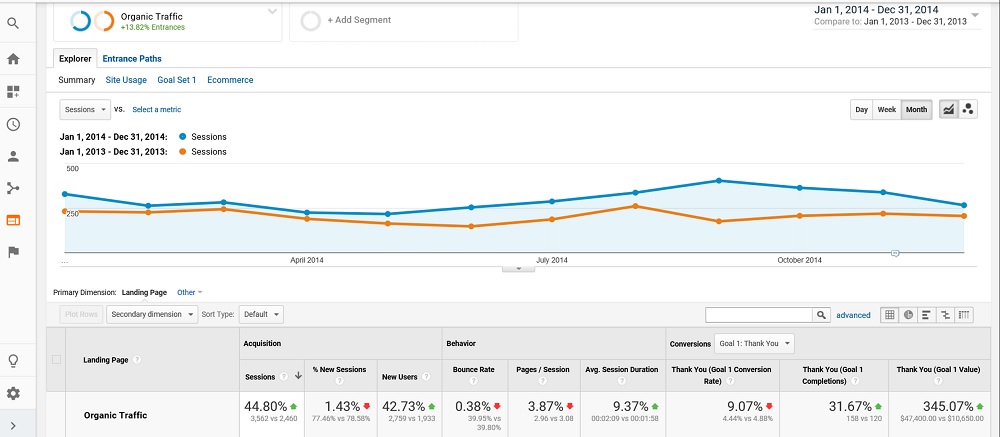 The Knights of Columbus of Council 85 were interested in driving more hall rentals through their website. I worked on this account for two years and was able to turn leads from a few each month to almost one per day. The cost per click for some of these terms would range from $.50 to $3.00 if we were paying for the traffic, but we got it for free with SEO. The 32% increase in leads was me comping against myself during the second year. Each lead was worth at a minimum of $300.
Non-Brand Keyword Improvements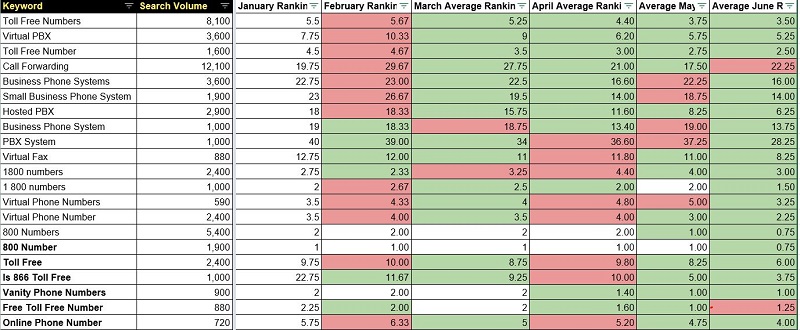 One of my tasks at Grasshopper was to improve the organic ranks for these terms below.  A historical snapshot in January was the base point for the ranks before any work began. Almost all the keywords saw improvement in rank which drove more traffic to the website.
80% Increase in Organic Traffic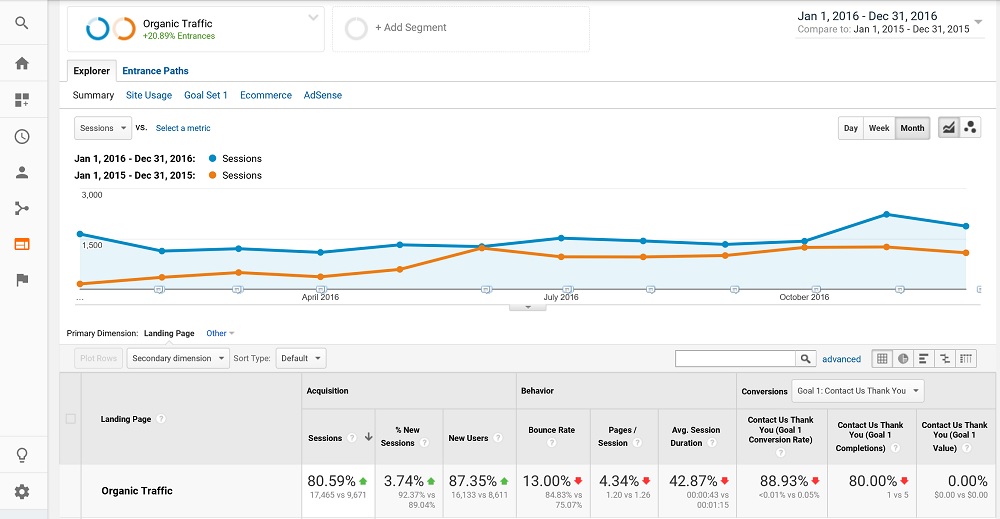 The task of this project was to drive more organic traffic to their website. A series of technical optimizations, on-page optimizations, content creation, and more helped drive 80% growth.