Welcome to my SEO and PPC case study section. Below you find a few areas of success that I would like to share. To learn more about specific tasks, you can fill out the form to the right, or go to the contact page to reach out to me
SEO Non Brand Keyword Improvements 
One of my tasks at Grasshopper was to work on improving the organic ranks for these terms below. I took a historical snapshot in January and began my optimization from there. Almost all of the keywords improved and got shown higher up in Google search which brought in more organic traffic to Grasshopper. The way to read this is that there are usually ten organic positions per page, so ranks 1-10 are most important with 1 being the most important position. The reason why I like to show this is that SEO is the long term game. There were other things being worked on during this process, but it took six months of continuous work to drive qualified traffic to the website.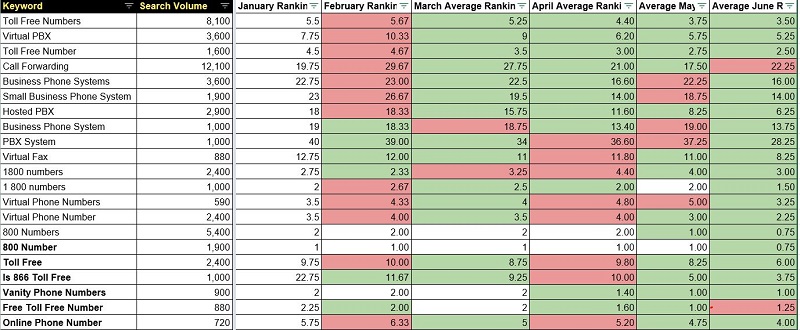 Increase the Organic Traffic 
This large e-commerce site had a unique issue when it came to their organic strategy. They had a lot of technical issues on their site that were not addressed by their SEO agency. I took over the SEO responsibilities during the middle of Fiscal Year 2016.  A technical seo audit was shortly created to address all issues with the site and develop a plan.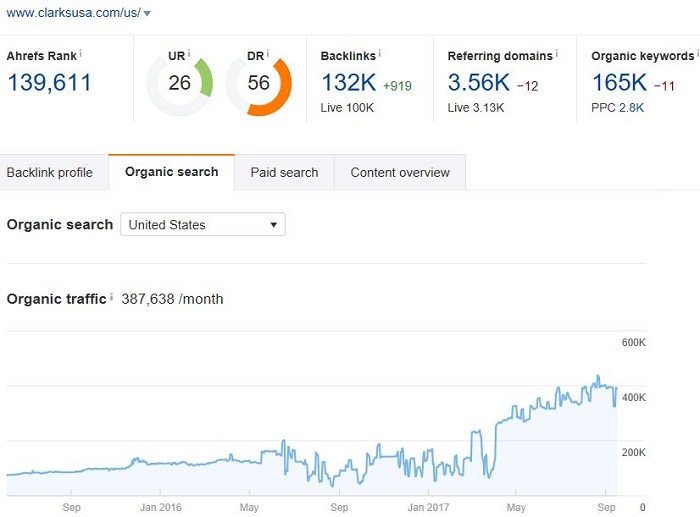 Success with Bing Ads 
Coming from a contract position at Microsoft, I was given the task to work on the build of the paid search channel. I wanted to specifically work on the Bing side of things, so one area I explored was the partner network. The goal was to drive more qualified traffic to the site, but to have it be the same cost per acquisition as traditional Bing search. After weeks of constant optimization, we were able to get the numbers on par which got a Case Study on Bing Ads. You can learn more about Bing Syndicated Search Partner Optimization here.