Welcome to the SEO and PPC case study section.
SEO Non-Brand Keyword Improvements 
One of my tasks at Grasshopper was to improve the organic ranks for these terms below.  A historical snapshot in January was the base point for the ranks before any work began. Almost all the keywords saw improvement in rank which drove more traffic to the website.
The way to read this chart is to understand that there are ten organic positions per Google result. A lower ranks receives more clicks while a position past ten receives less. A few ranks are less than position one because they represents an answer box rank which has a label of position zero.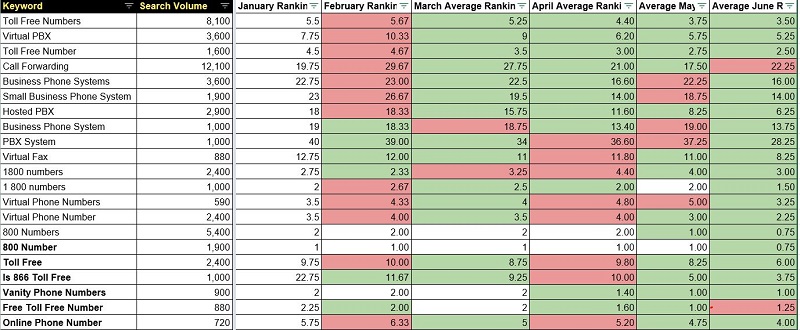 Increase the Organic Traffic 
This large e-commerce site had many technical SEO issues which had a limit on organic growth. A technical SEO audit  began the process on how to address each issue. The website now receives double-digit growth in organic traffic, transactions, and revenue year over year.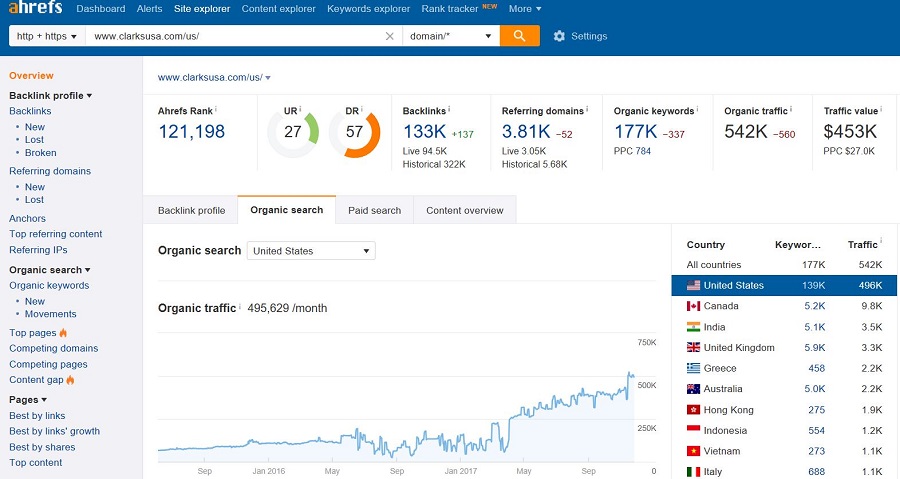 Success with Bing Ads 
The goal was to drive more quality traffic using Bing Ads, but not overspend in the cost to convert them to sales. A Case Study on Bing Ads soon came out of this process which brought positive press to Clarks. You can learn more about this strategy through Bing Search Partners.