If you would like to see additional presentations made by me, you can check out the presentations section. Here are what others have to say about my performance.
2000% SEO Growth (January 2020 vs January 2019)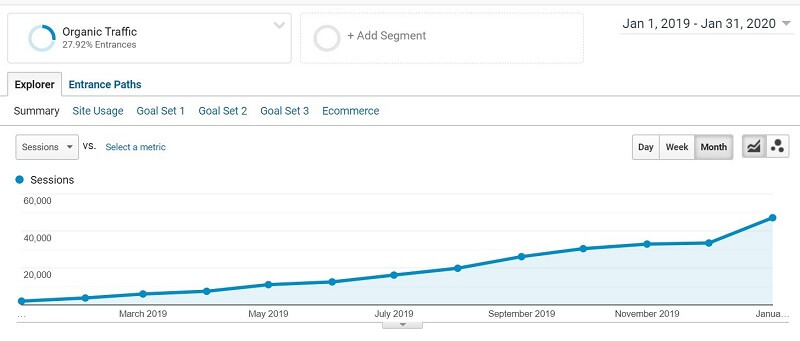 Above is a snapshot from Google Analytics for a website's organic traffic. In January 2019, we had 2k in monthly organic traffic. By January 2020, we have grown that traffic close to 50k. A series of technical changes, on page updates, internal linking, and more were a result of this traffic growth.
PPC Results for a Client

Above is the data taken from Google AdWords to illustrate the success for one of my clients. As you can see, I was able to decrease the CPC and CPA each month while increasing conversions. Due to the lower CPC, we were able to increase the monthly budget to drive more conversions through the website.
Growing Traffic for a Client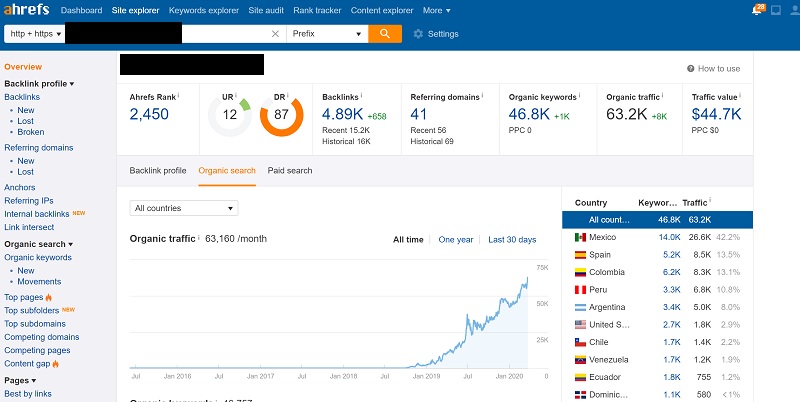 Above is an example of a website I'm working on that grew their traffic from zero to 63k per month.
Ranking Position 1 in Two Months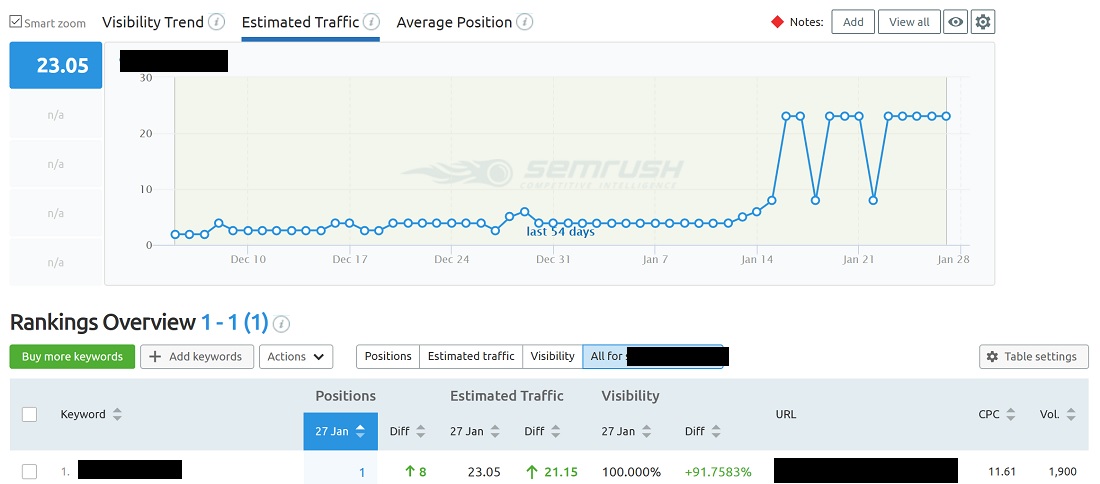 My client (name and URL hidden) is in the telecom marketing vertical where he faces stiff competition in Google and Bing. I was able to move his primary keyword from page two of Google to page one in about one month. During the second month of the contract, I was able to improve the primary term to position 1 in Google where traffic has increases solely from that one term. More keywords rank for this domain, but this is the achievement of a position 1 ranking. To learn more about this, I wrote a blog post about position 1 SEO case study here.
Ranking Clarks Shoes for Target Terms on Page 1 in Google
I worked at Clarks Shoes for 2.5 year as the SEO Manager. During my time at Clarks, I was able to rank many keywords at the top of Google. Here are two examples of highly search keywords at the top of Google for their website.