A Brief Introduction: 2019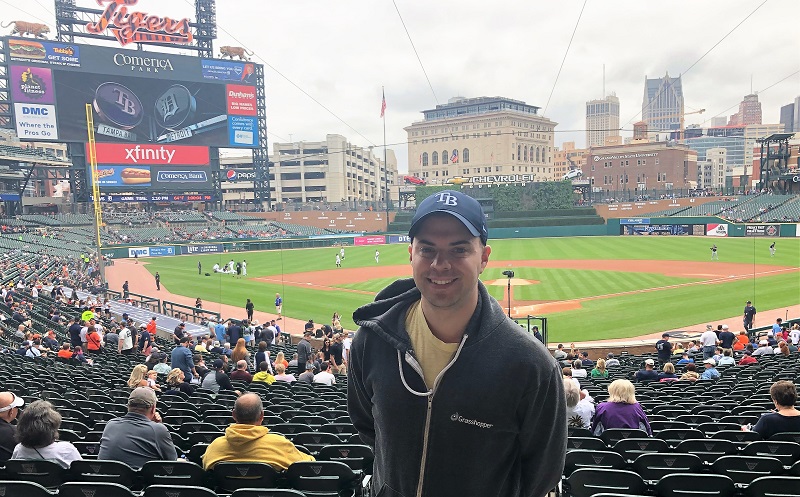 From 1 million to 2.6 million sessions did not happen overnight when comparing 2022 to 2021. The Stadium Reviews began as a pet project in 2019 to rank for terms like "Yankee Stadium Review" in Google and Bing to showcase my SEO skills to potential clients.
The concept of the site was to perform experiments on the site to see what was working via traffic results and duplicate those efforts for clients. For example, if optimizing the content to an A- score in Clearscope from a C+ moved the keyword rank to page 1, I would strive to do the same for clients. If adding pictures to blog posts helped improve keyword rankings, I would do the same for my clients. You get the idea.
However, everything changed when I went to Cleveland in 2019 for a baseball game and fell in love with the stadium's food and drink selection. I wrote a one-off blog /resource about it, which drove more traffic than any of my reviews on my site. I replicated that again and discussed Comerica Park (since I also went there after Cleveland), Fenway Park's Food, and Yankee Stadium's Food. Those again began driving more and more traffic to the site. With the food pages driving more and more traffic to the site, I decided to cover all MLB venue's food and drink options. I used many resources to figure out the food items, including YouTube, Instagram, Twitter, Google, Bing, Reddit, and more.
Writing to Nobody: 2020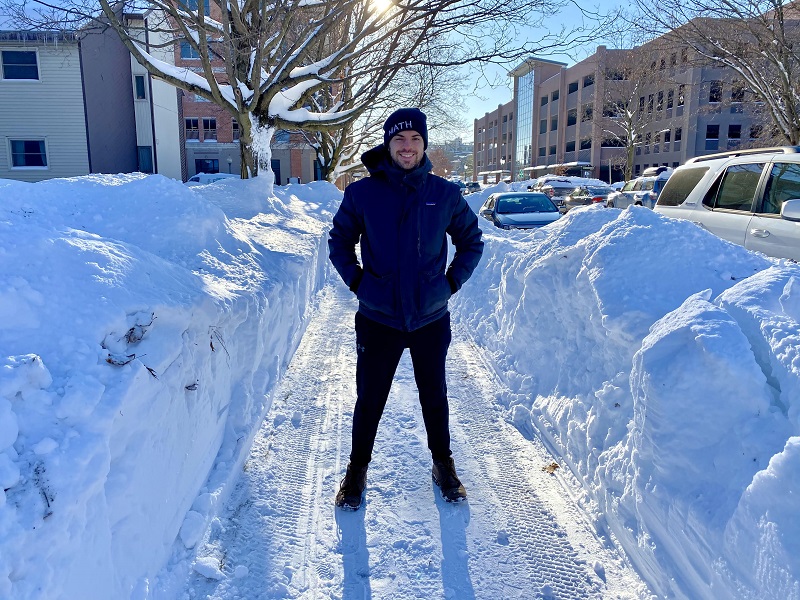 2020 was a make-or-break year for the website. I wrote content around food and parking for all MLB venues, but COVID-19 had no fans in the stands that year, which meant nobody cared. The effort I put into my site wouldn't make a noticeable difference until 2021 when fans were allowed in stands in MLB, so I decided to blog and change my strategy to see if it would impact a year later. I wrote for months to a handful of daily visits, which I could have easily stopped doing and instead played video games or watched Tiger King for the tenth time.
With everything shut down in 2020, I had more time to blog. I decided to cover topics around questions that people have about sports. Some questions were like "What does OPS mean in baseball" or "What does WAR mean in baseball" and so on. I even began documenting how many blogs I was writing in 2020 to keep a record of what I was doing.
Still, sports in 2020 was a non-factor, and I could have easily given up on the site because I was writing to an audience of nobody. 2020 was the year that made the most significant difference for the site than any other year.
The Hockey Stick Effect: 2021
The site was entering year three, but sports were still combating the Covid-19 limit of fans. Most venues had rules around social distancing and how many fans could be there, which meant my site would still have a glass ceiling over its traffic potential. For example, instead of 45k fans potentially interested in Yankee Stadium's food which was going to the game, there might only be 10k fans, which meant less general interest if everything stayed true.
When the MLB season began, my site's traffic had that "hockey stick" effect in Google Analytics. Two years of effort and unforeseen circumstances finally paid off for the site. My traffic got me on a premium ad network, Mediavine, and I could see the value in driving more traffic to the site.
In 2021, I began covering other sports topics via content, creating food pages, and writing parking resources. The core 4 (baseball, hockey, football, and basketball) were my main targets to cover that year. In addition to that, I upgraded my website security and hosting plan to cover more computing power for my potential audience. Buying top security + hosting was something I did to prepare for 2022 and beyond.
2.6 million Sessions: 2022
Year four of the site was now in place in 2022. COVID-19 restrictions were gone via social distancing, so this was finally my shot to see the value in what I created. Long story short, it worked out with 2.6 million sessions that year. I had the core four sports covered with blogs, food, and parking pages, so I began expanding to new areas at the year's end.
The new markets included golf, pickleball, tennis, NASCAR, F1, bowling, soccer, cricket, and more. These resources are in place for 2023 (and beyond) for ways to drive additional traffic to the site via new visitors.
I also went to numerous venues in 2022 to improve my EAT in Google and Bing. I went to Yankee Stadium, Citi Field, Highmark Stadium, Truist Park, and Coors Field. At these venues, I updated my food and parking pages with unique photos + more information. I also joined a soccer league in my city to truly learn soccer and began watching (and going) to Major League Soccer games to learn as much about the sport as possible to improve my writing about it.
SEO Items that Helped Drive Traffic to The Stadium Reviews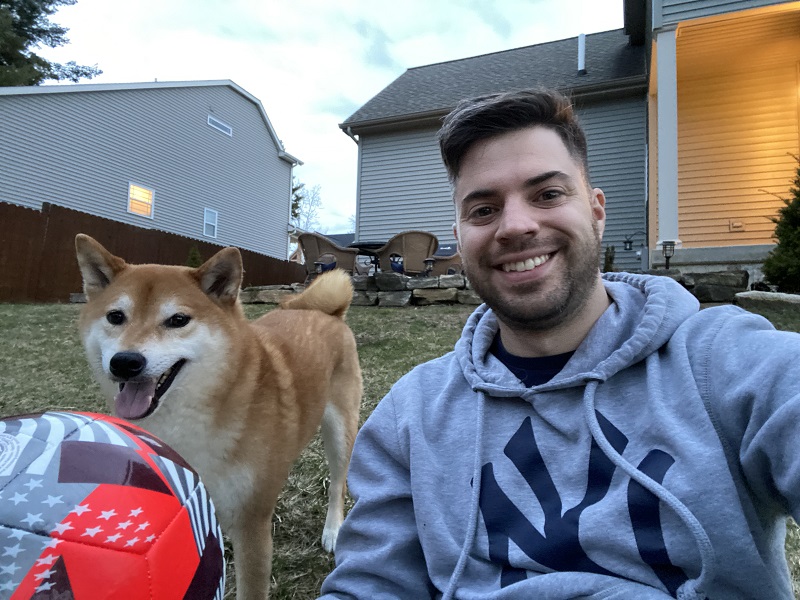 Proper Keyword Research: I use incognito in Google, Bing, and DuckDuckGo to find trending topics to cover on my site. I wouldn't solely rely on SEMRush to find keywords.
Keeping the Website Technically Sound: I ensured no issues were present with my site via Google and Bing crawling it. Technical fixes included fixing 404 errors, changing the menu layout to improve crawling, and cleaning up spam.
Adding Lots of Pictures: I added pictures to my top-performing blog posts (and future posts) to keep my audience engaged, which helped increase my rankings.
Improved the Load Time: Each time my WordPress theme had a theme update, I would manually go through the files and minify the JavaScript to improve the load time.
Google / Bing Disavow File: Once a year, I would use SEMRush to audit my backlink profile. If any domains were low-quality pointing to my site, I would Disavow them.
EAT: Google (and probably Bing) want to promote sites with EAT. EAT stands for Expertise, Authority, and Trustworthiness on the topics they are covering. During 2022, I went to places like Truist Park, Coors Field, Bills Stadium, Yankee Stadium, Citi Field, and Red Bull Arena to document the latest food and parking options at each venue. I would also upload some information to YouTube to share what I found and did at these venues.
Keep Grinding: Sometimes, with SEO, you can stop for a few months and let things run independently. I didn't do that. Instead, I would check my website daily to ensure it was up, review my revenue, and upload blog posts during the month.
Conclusion: Growing the Traffic from 1 million to 2.6 million
In summary, 2022 vs. 2021 was more like 2019 through 2022. The website first began as a way to review ballparks, but there was not much search interest in that. Even though I find ballpark reviews interesting, most people don't. When I had first-hand experience at Progressive Field in 2019, I wrote about their food, and my traffic grew more than any review page on my site.
2020 and 2021 were the building years for 2022. The site covered the core four sports with their parking and food pages and writing answers to people's questions about sports. 2021 saw the first sign of the hockey stick effect when the MLB season began, and I invested in the site to improve security and handle more traffic and API calls.
In 2022, it followed the 2020 and 2021 blueprints almost entirely. More articles were added to the site to cover the core four sports, but then I expanded into new areas. New areas include pickleball, tennis, golf, soccer, F1, and NASCAR.
Interested in Me Growing Your Website Traffic?
If you find this case study interesting and want to see what I can do for your site, you have a few options:
You can contact me using the contact form to ask questions.
You can request a free SEO Audit of your site to see where you are.
Consider opting for the paid SEO audit if you have a more established website with +50k monthly SEO sessions. The paid SEO audit does a deeper dive into your analytics and sends a complete strategy to grow your site.