NY SEO Expert
TM Blast is a NY SEO Services Company helping clients improve their web presence in Google and Bing. Driving high quality visitors to your website can increase lead generation, sales, and new business. Greg Kristan, who owns TM Blast, provides ethical and holistic search engine optimization to companies in the United States and has over nine years of experience. Additionally, he offers Free SEO Audits and PPC Consulting as well to clients.
Take the SEO Workshop as an Alternative to Hiring Me
If you can't budget hiring me as an SEO consultant to manage your SEO, you should check out my SEO Workshop. The SEO Workshop teaches you how to perform search analysis, the importance of title tags, how to perform competitor research, and much more. Taking the SEO Workshop works best for teams looking to learn SEO best practices and rank highly within search engines. Anyone who takes the SEO Workshop will get $99 off their first month of SEO working together.

SEO WorkshopBUY NOW
$1.5k Monthly SEO Services Include
Daily Keyword Tracking, Keyword Research, and Weekly Technical Crawls
No Long-Term Contract
Up to Three (800-Word) Blog Posts Per Month / And or Updates to Existing Content.
On-Page SEO Changes Including Title Tags, Meta Name Descriptions, ALT Tags, Header Tags, Internal Links, and More
Competitor Research via New Keywords to Optimize, Backlink Opportunities, and More
Technical Fixes Including Broken Links, Incorrect Canonical Tags, and Robots.txt File optimizations, and More
Google My Business and Bing Places for Business Optimization
Shared Excel Document with you and Your Team Detailing What I'm Working on For Your Account. There is No Mystery When I'm Working and What I'm Doing for Your SEO
Monthly SEO Report Detailing Your Traffic Growth, Leads, Conversions, Keyword Rankings, Next Steps, What was Worked on, and More. TM Blast can record the monthly meeting for your team as well
Easy Access to reach me via Email, Phone, Microsoft Teams, Slack, and Skype
All SEO Work is Done by Myself, Greg Kristan.
Free Access to the SEO Workshop along with Future Video Content
And More!
What Your SEO Should Look Like after 3 Months After Hiring Me
New York SEO Services at a High Level
When it comes to internet marketing, TM Blast initiates a 5-step process for all SEO contracts. Starting from a technical audit, I fix significant technical errors on the website that are restricting future growth. Next, competitor researching discovers keyword gaps and transition into keyword research. Once the analysis is complete, Greg optimizes specific keywords and intent for core theme pages. Finally, we review the results on a weekly / monthly basis and look for trends and or dips.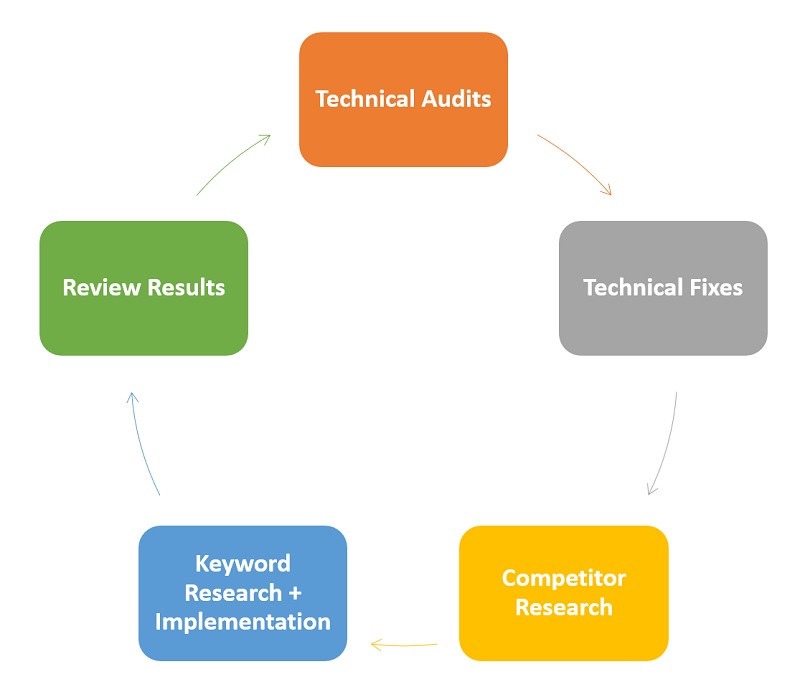 SEO Consultant Results for Clients
Most businesses and business owners can witness organic search traffic growth after a few months of SEO work. Moving keywords from page 5 of Google to page 2 looks great on a report, but does not generate new web traffic. Having keywords, with thousands of monthly searches or more, moving to page 1 of Google, Yahoo, and Bing's search results will increase your web traffic. Below are two screenshots illustrating slow and steady organic traffic growth over time for two different websites.
Read more about this case study below here.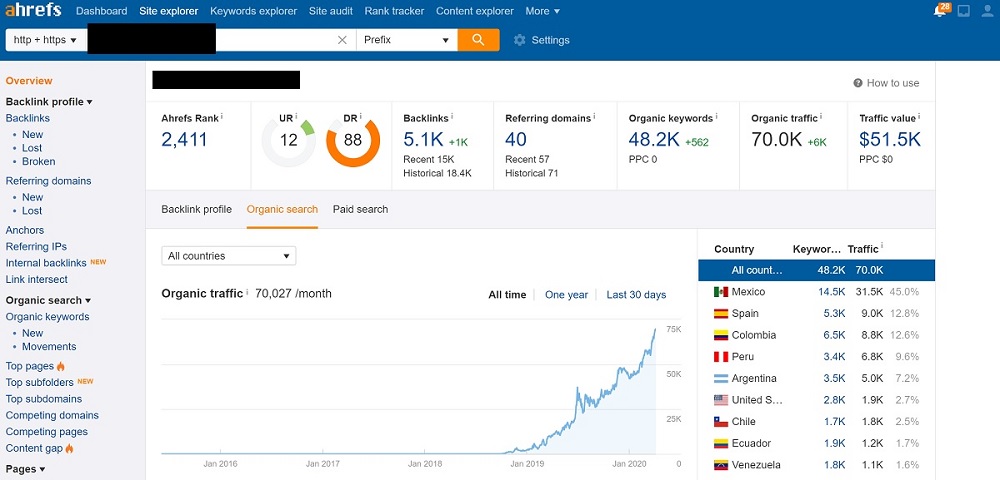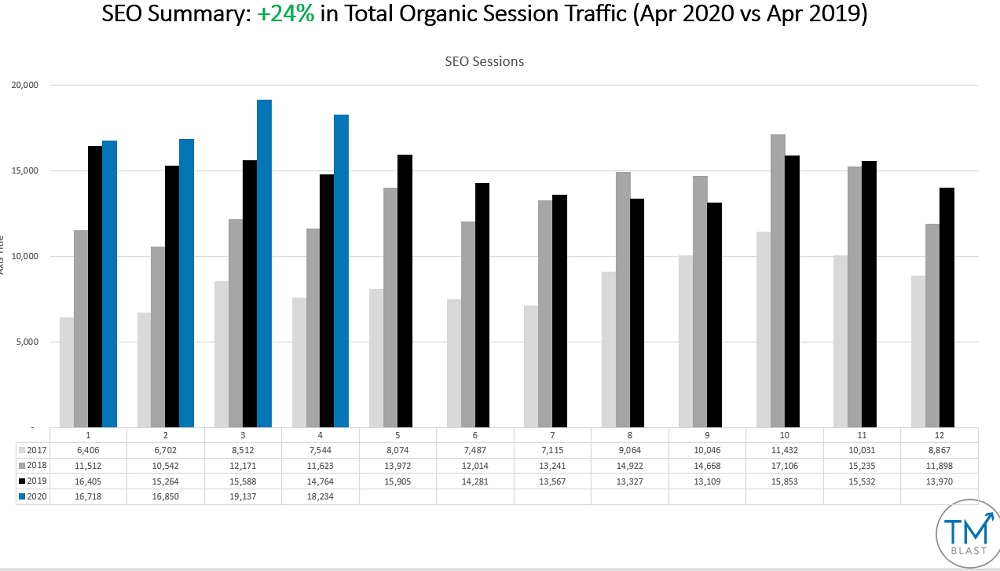 Authority Speaker on SEO
Listen to "Greg Kristan – Technical SEO and The Power Of Bing" on Spreaker.
How to Get in Touch?
Finally, you can request a Free SEO Audit, or become a client by heading over to the contact page. When you head over to the contact page, you can let me know what you are looking for.
Additional Content
Client Position 1 Ranking in Google Case Study
DuckDuckGo in Google Analytics
Image and Gif Reverse Search in Bing
Broad Match Modifier
Microsoft Rewards Guide
How to Fix a Traffic Drop
How I Share SEO Reports with Clients