Boston SEO Expert
TM Blast is a Boston SEO Services Company helping clients improve their web presence in Google and Bing. Driving high quality visitors to your website can increase lead generation, sales, and new business. Greg Kristan, who owns TM Blast, provides ethical and holistic search engine optimization to companies in the United States and has over nine years of experience. Additionally, he offers Free SEO Audits, SEO Coaching, and PPC Consulting as well to clients.
What Your SEO Should Look Like after 3 Months
Monthly SEO Services at a Glance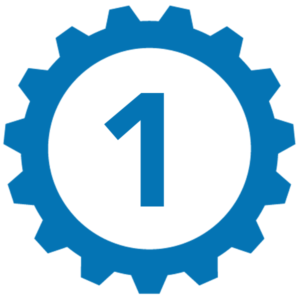 Daily Keyword Tracking + Weekly Technical Crawls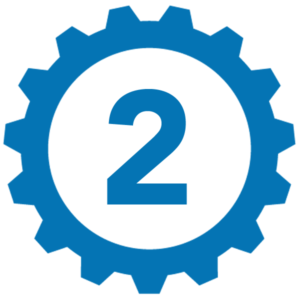 On-Page SEO Changes Including Title Tags, Meta Name Descriptions, ALT Tags, Header Tags, and More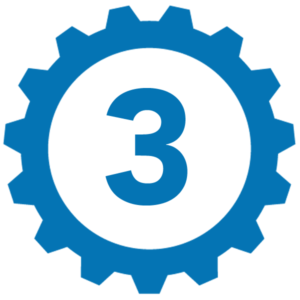 Internal Links to Key Categories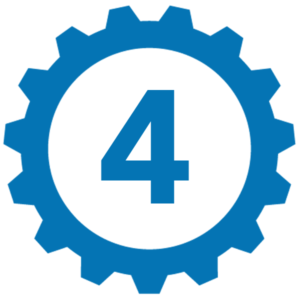 Keyword Research + SEO Content Templates for New Content for Your Writing Team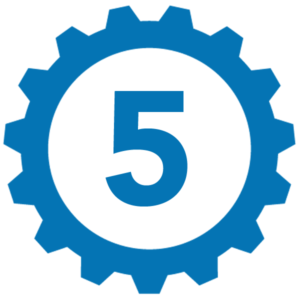 Competitor Research via New Keywords to Optimize, Backlink Opportunities, and More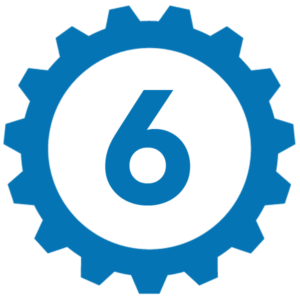 Technical Fixes Including Broken Links, Incorrect Canonical Tags, and Robots.txt File optimizations, and More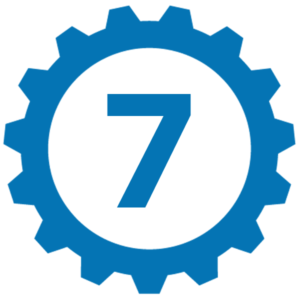 Google Ads / Bing Ads Keyword Research via SEO Cost-Savings for Your Team to Implement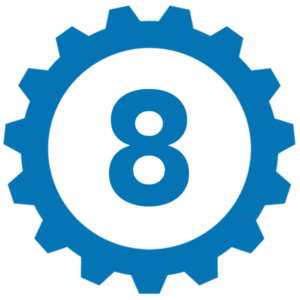 Monthly SEO Report Detailing Your Traffic Growth, Leads, Conversions, Keyword Rankings, Next Steps, What was Worked on, and More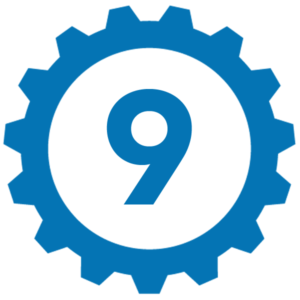 Easy Access to Reach me via Email, Phone, Slack, and Skype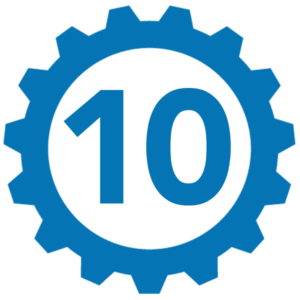 And More!
Boston SEO Services at a High Level
When it comes to internet marketing, TM Blast initiates a 5-step process for all SEO contracts. Starting from a technical audit, we fix significant technical errors on the website that are restricting future growth. Next, competitor researching discovers keyword gaps and transition into keyword research. Once the analysis is complete, Greg optimizes specific keywords and intent for core theme pages. Finally, we review the results on a weekly / monthly basis and look for trends and or dips.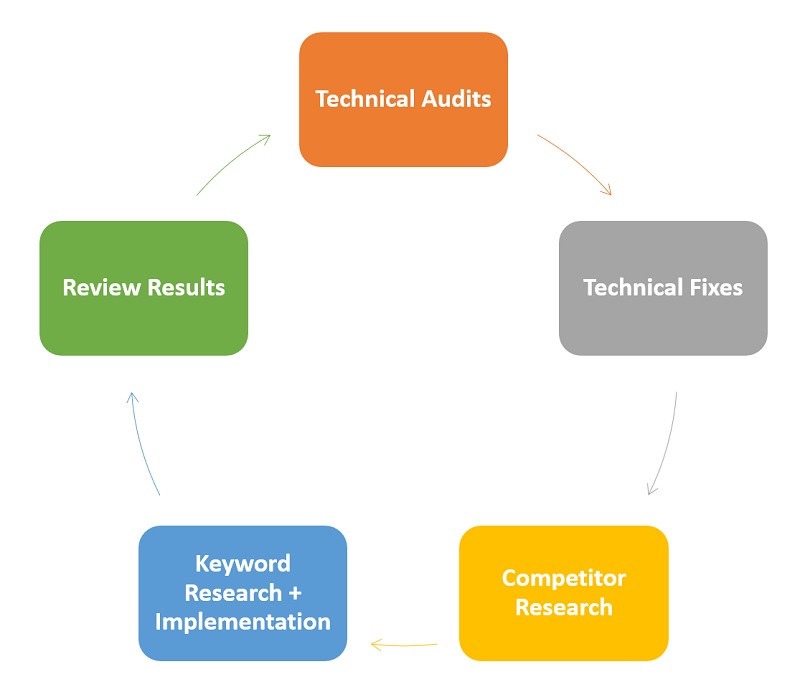 SEO Consultant Results for Clients
Most businesses and business owners can witness organic search traffic growth after a few months of SEO work. Moving keywords from page 5 of Google to page 2 looks great on a report, but does not generate new web traffic. Having keywords, with thousands of monthly searches or more, moving to page 1 of Google, Yahoo, and Bing's search results will increase your web traffic. Below are two screenshots illustrating slow and steady organic traffic growth over time for two different websites.
Read more about this case study below here.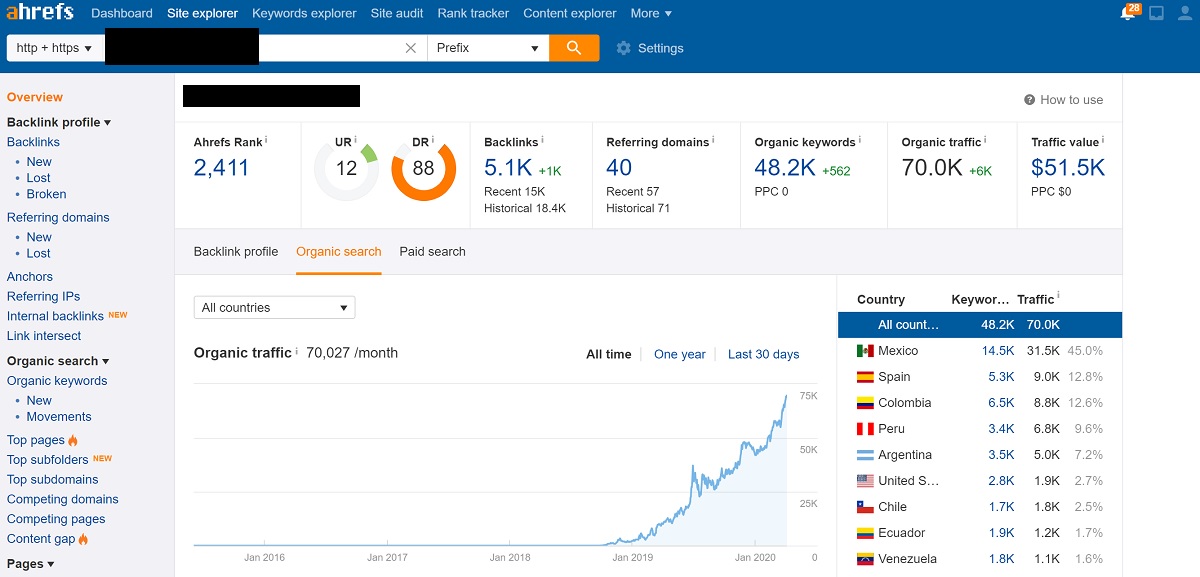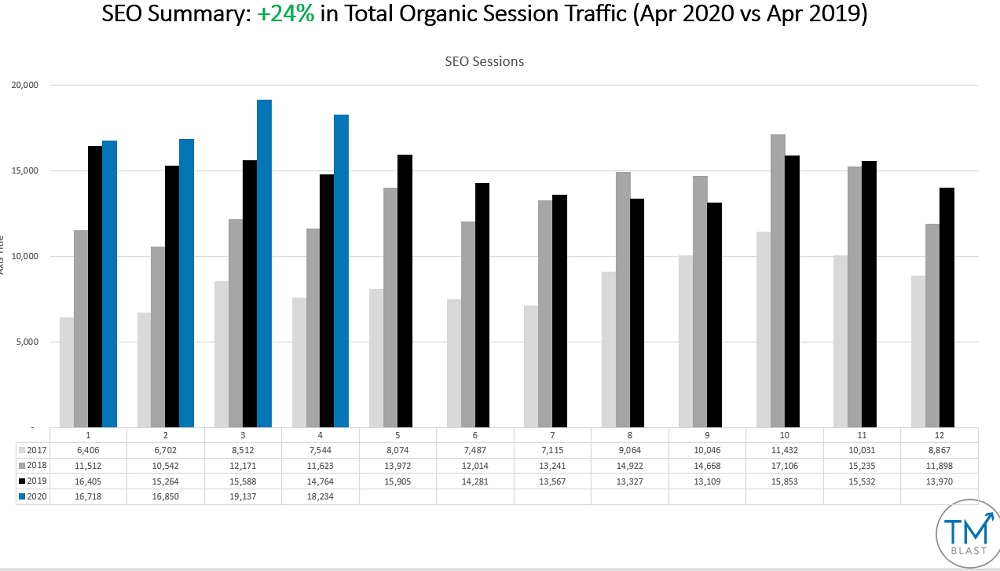 SEO Process Example
Recording videos help illustrate a before and after case study within SEO for my audience. YouTube is my primary channel for showcasing these SEO wins to potential clients. In this video above, I'm growing the traffic to a page after implementing a successful SEO strategy over a few months. The successful SEO strategy is for my niche website, The Stadium Reviews. Below is a video recapping my SEO performance for that niche website in 2019.
Frequently Asked Questions
Three significant differences separate TM Blast from other SEO firms. First, I document every optimization, so you will know everything I'm working on for your account. Second, I optimize for core themes on your site that will increase your leads and revenue. An increase in leads and revenue is a result of getting to the first page of search engines. Third, all the work that I provide is done by myself, so there is no third-party.
Yes, I can help optimize your accounts in Google Ads and Bing Ads. I work with clients on their traditional search ads, YouTube Ads, and Display Ads. At this time, I don't handle any shopping feeds or shopping ads in Google and Bing. Clients who choose SEO + PPC receive a discount for both services. Check out this link to learn more! 
Instead of fixing countless SEO issues on a site, I focus on improving topics or themes. Numerous SEO issues can include 404 errors, redirect chains, long title tags, fixing incorrect backlinks, cleaning dirty sitemaps, and more. Fixing these commons issues, while necessary, doesn't always move the needle for a business regarding new leads and sales. Instead, I focus on theme optimization that can generate the most substantial ROI for your company from SEO.
For example, I'm working with a financial services company that offers four primary services to their clients. The four services include financial planning, financial retirement, 401k handling, and student loan payment plans. Each month, I'm optimizing those four core themes to increase their organic rankings and increase the lead generation through high-quality visitors. If a technical issue is present on a theme, I'll include that within the optimization, but it's about keeping a focus on the goal. Finally, I work with their email marketing and social media marketing team to drive new visitors to specific pages on their site to sign up potential customers.
Speaking at local events in Boston about digital marketing, search engine marketing, and white hat SEO practices, I have a few local clients in the area. However, TM Blast has a robust national SEO presence and has clients who are outside the Boston Area. Some clients are looking for SEO help with their website design, SEO coaching, web development consultation, or help diagnosing an issue with their eCommerce website. Finally, Greg has a strong social media online presence on Reddit and answers marketing strategy questions from members around the world.
I offer local SEO services to potential customers looking to increase their traffic through search. Having an SEO Expert update your map listings, fix critical technical errors, update the web design, and map out keywords can get you to the first page of Google. Local SEO can be a game changer for any business in a highly-competitive area, or even a small town in the United States. Finally, I offer the same high-quality marketing service to any business no matter how big or small they are.
All SEO Contracts are monthly where either party can cancel with a 30-days notice. While SEO takes months to see traffic results, you should witness steady improvements and positive growth from me. As a client, you should know what I'm working on to improve your website. Also, you should know that if you are unhappy at any time, you can leave the contract with a 30-days notice. Additionally, I can exercise that right if I believe we are not the right working partners.
SEO Coaching sessions are $200 an hour, while SEO Consulting is $1.4k per month. PPC marketing is at $1k per month. If you are looking to combine SEO + PPC, you can save $500 on the total bundle. The total bundle for both SEO and PPC monthly services is $1.9k.
Not only should you optimize your website for bots, but you should optimize for humans too. Google SEO best practices, in a nutshell, provide an excellent experience to bots and people. SEO best practices include optimizing page titles, meta tags, h1 tag, link building, footers, keywords, content, search engine rankings, and more. Also, optimizing links, images, load time, and more are great ways to improve your online marketing strategy.
Authority Speaker on SEO
Listen to "Greg Kristan – Technical SEO and The Power Of Bing" on Spreaker.
How to Get in Touch?
Finally, you can request a Free SEO Audit, or become a client by heading over to the contact page. 
Client Position 1 Ranking in Google Case Study
DuckDuckGo in Google Analytics
Image and Gif Reverse Search in Bing
Broad Match Modifier
Microsoft Rewards Guide
How to Fix a Traffic Drop
How I Share SEO Reports with Clients