Boston SEO Expert
TM Blast is a white hat Boston SEO consulting agency located in Cambridge, Massachusetts. The business is 2 miles from downtown Boston, so I reference Boston as the location sometimes throughout this website. as my location. This operation is run by myself, Greg Kristan. I provide ethical and holistic Boston SEO Expert consulting to small and medium-size businesses throughout the Commonwealth of Massachusetts. The services I offer include the following below.
My qualifications include a Google Analytics, Google AdWords, and Bing Ads Certified certification for completing the requirements each year.
Transparency is vital to me. I share my ideas, struggles, and strategies in blog posts that I write to educate my audience on SEO best practices. My goal is to infuse confidence that organic search can be an important channel for your marketing efforts. SEO takes a long time to see results, so I like to share as much as I can about the process with you. I also enjoy meeting my clients in person to go over their goals, so that is why I stay local to Cambridge MA SEO projects if possible.
TM Blast Strategy and Tools
When it comes to SEO Cambridge projects, I like to use the same strategy that I work on for my site with a client's website. It's a 5 step process where everything repeats and improves upon the last cycle. Here is a visual on what type of strategy I use for Cambridge internet marketing services.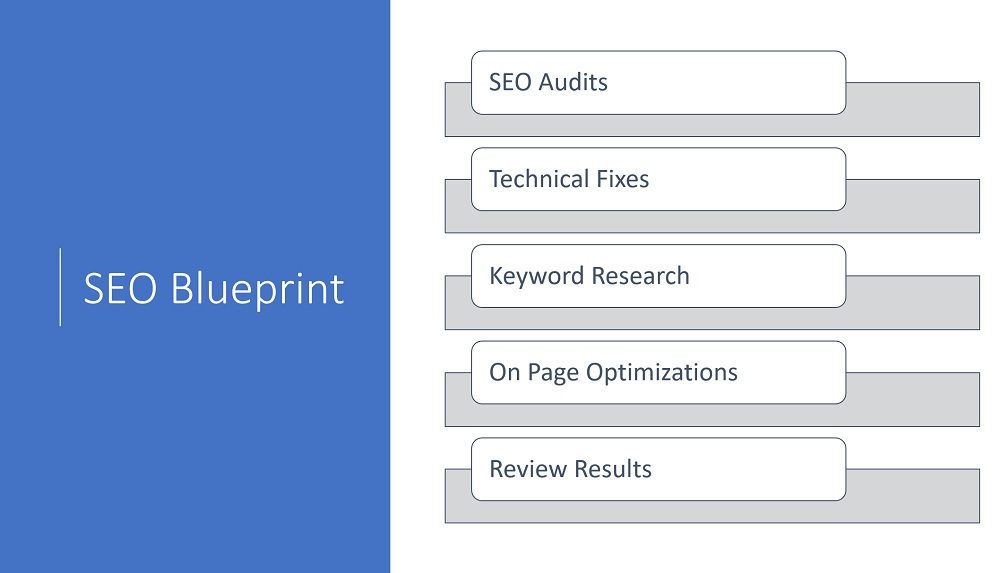 I use a few different set of tools to deliver strong results to your website. The mix of tools include ways to track keyword rankings, review site health, see how Google and Bing view your site, and more. I pay for SEMRush and Screaming Frog to use on your site, so there is no additional cost for you.
My SEO Expert Work and Results
The first two pictures below are for my website, TM Blast. TM Blast is a marketing company in Cambridge, MA where transparency is at the core of it's service for others. I practice what I preach, so I show clients my search engine rankings and results when I pitch the same strategy to them. These keyword ranks are taken from SEMRush which I use for client websites too.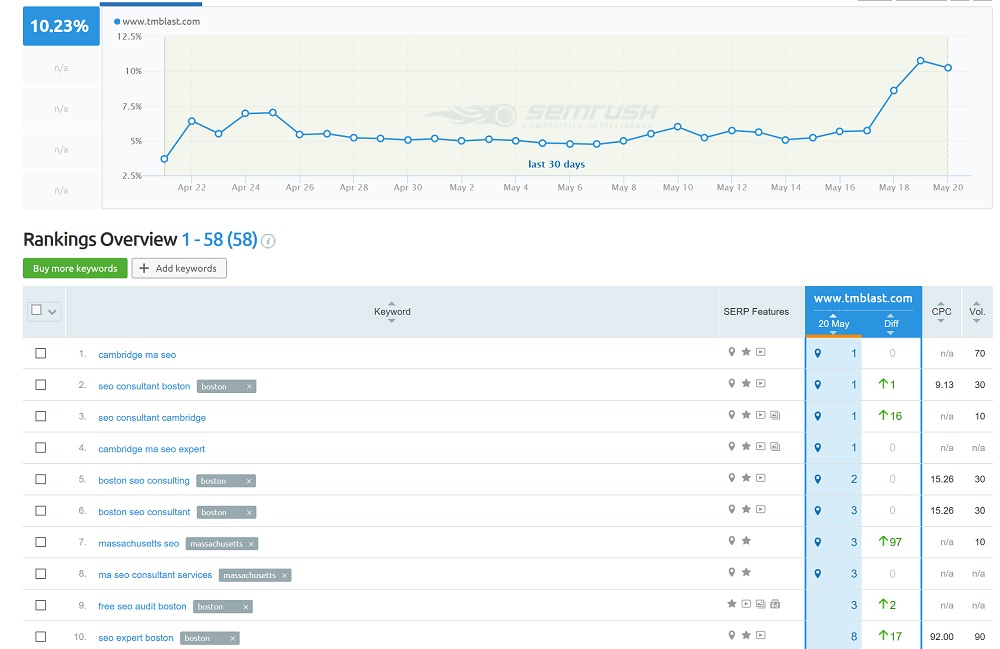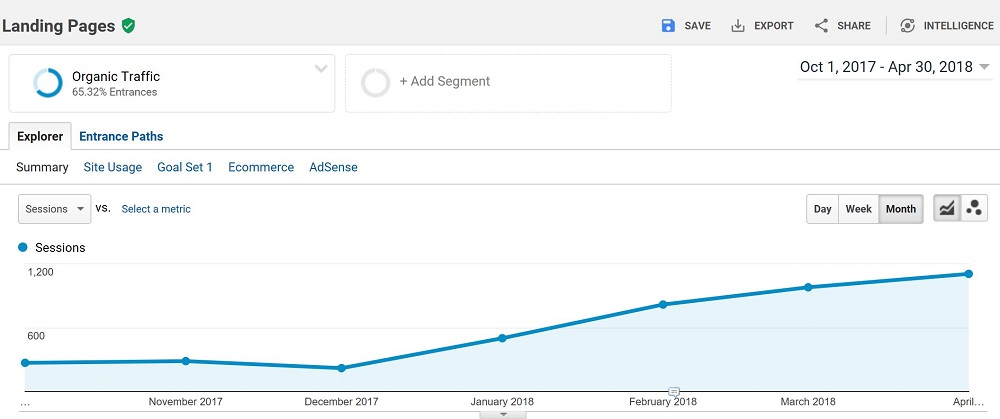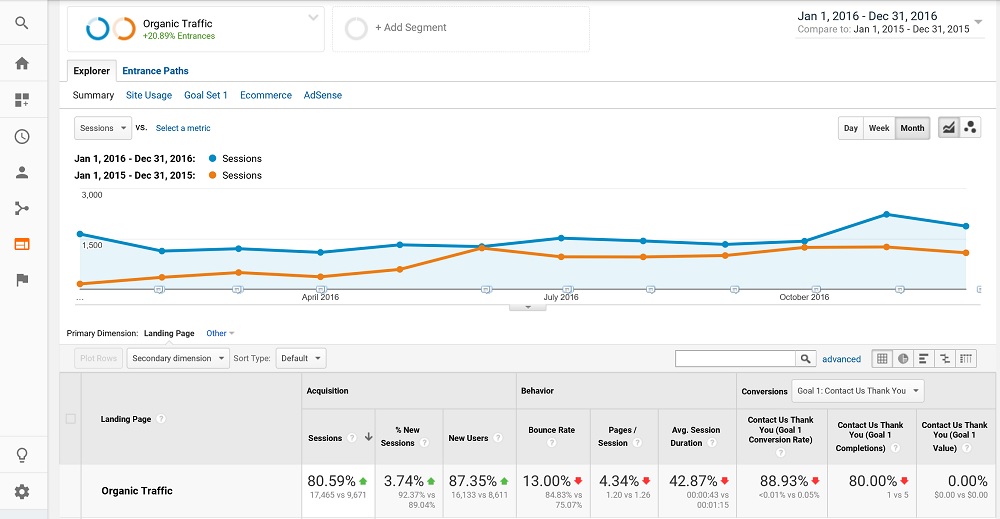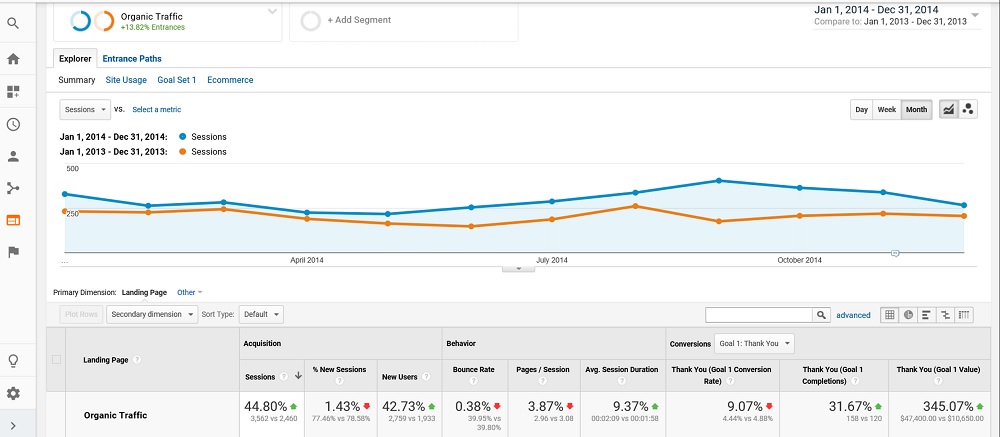 Top Blog Content
Here is the list of my top blog content on this website.
How to Bing Reverse Image Search
Broad Match Modifier Excel Formula