Work Experience
(2011 – 2013)
As cliché as it might sound, I started a website business when I was in college. I built a WordPress website for my two roommates and advertised their services through SEO and Paid Search. I also worked on answering emails while in class for potential clients, worked on the scheduling for visits, and even landed a gig for Make a Wish Foundation for a photography event. This started around 2011.
(2012 -2014)
I worked on the Knights of Columbus council 85 site on their SEO and web development. I built the site using Dreamweaver and I helped increase hall rental inquiries and drive organic traffic to their website.
Professional Experience
(Wakefly 2012 -2014)
I worked at an SEM agency called Wakefly from 2012 through 2014. I was the only person on the SEO team when I started and helped grow the department to where it is today. When I left in 2014, I helped grow the team from myself, to a team of five members. This was due to the client engagement and retention that we were able to meet while I was there. The only two case studies that are still on the website came from my work when I was there.
(Grasshopper 2014 – 2015)

I worked for one year at a startup (ish) company called Grasshopper. I still like to refer it as a startup, but it was in that growth cycle of maturity and actually got acquired by Citrix in the year that I was there. I worked as an in-house SEO while I was there. This was probably the best job I have ever had and re sparked my interest in entrepreneurship.
(Microsoft Bing Ads 2015 – 2016)
To pivot in my career, I decided to leave a full-time job (at Grasshopper) to take on a contract job at Microsoft Bing Ads. There was an opening for an Account Coordinator and it was my ticket to get professional experience in paid search. For transparency, I decided to leave the job after 5 months due the office politics, working during all of my weekends, and ultimately the known certainty that my contract would end in 1.5 years and I would have to find a new job somewhere else.
(Clarks 2016 – Present Day)
Finally, I am at a company called Clarks. I work as an Search Analyst. I originally signed on to only work on paid search which was great for me due to my short experience at Bing, but I eventually took over the SEO and replaced an agency about 6 months into my time there. Now I lead all SEO efforts, strategy, and growth for the U.S site. I helped reverse a 13% Q2 and Q3 trend in fiscal year 2016 and helped organic finish down 1% to finish the year when I took over. Now in fiscal year 2017, I am open double digits in sessions every month compared to last year.
Certifications
Google Analytics Certified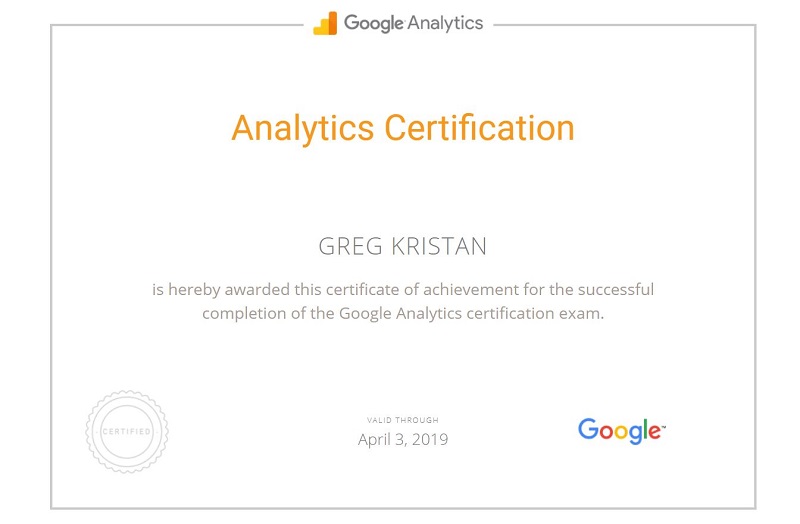 Bing Ads Certified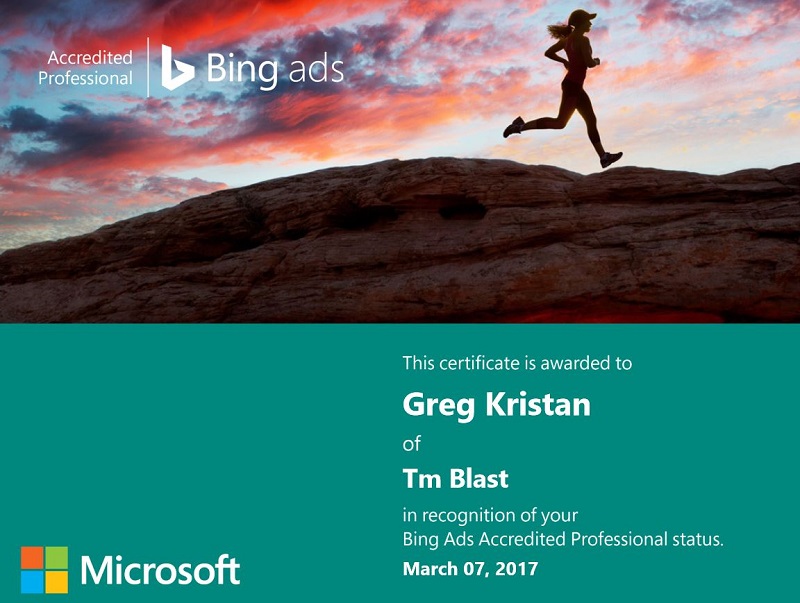 Outside of Work
Remember when I mentioned that I quit Bing after 5 months? Well, I decided to take a vacation for two weeks and chose to go to Miami by myself. While I was down there, I met a girl who was also on vacation and was from New York. We met on January 24th, 2016 and have dated since. Here are some photos of us in the time that we have been together. We now live together in Cambridge, Massachusetts together and  I could not be happier. Everything happens for a reason, so I don't regret leaving my favorite job at Grasshopper or I would of never quit my job at Microsoft in January to go to Miami.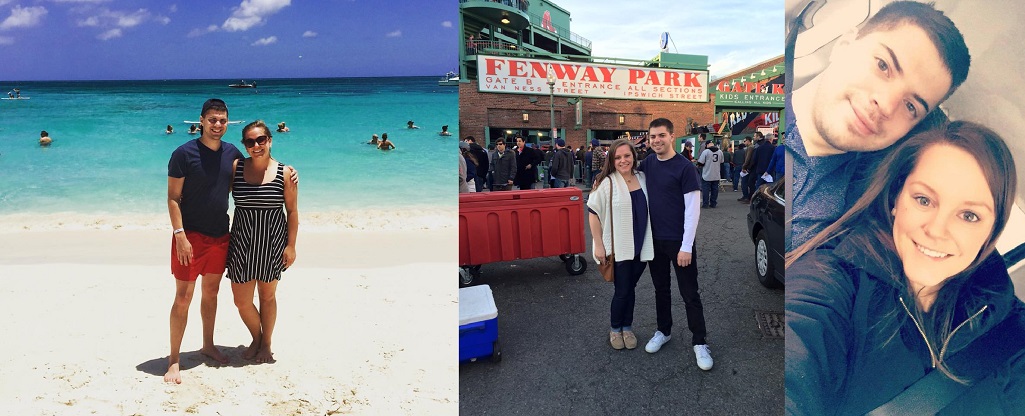 I enjoy bicycling to and from work. This was something that I did when I was going to Microsoft and is something I am looking to continue even more as the weather gets better. I like the freedom, the exercise, and just the personal time to myself while I am out there on the road. Chances are you will see me with ear phones in listening to a podcast, NPR station my friend works at, or some playlist that I made on Microsoft Groove.
I do like to check out different baseball ballparks. My list is pretty low in terms of what I have visited, but here are the home teams I have seen so far.
Yankees
Mets
Red Sox
Orioles
Philly's
Cubs
White Sox
Brewers
Pirates
Rockies
*Indians* (however, I drove there from Pittsburg and the game was sold out, so I have not technically been inside due to me being an idiot and not getting my tickets beforehand)
You can also find me on Reddit answering SEO questions for the community from time to time. I like seeing what others are talking about and I like to give away advice for free. I think transparency is important, so I like to share.