Search Engine Optimization can come at the local, national, or international level. While many SEO elements are similar across all three groups, local SEO has some differences. Here are some local SEO solutions to consider when optimizing your account to reach potential customers.
How Is Local SEO Different From Traditional SEO?
While TM Blast offers New York SEO to all companies, I tailor local search differently from national businesses. For starters, search engines want to show local businesses in search results whenever possible. Think how searching for "coffee shop" in Google or Bing will show you local coffee brands near you since that is most relevant. Both Google and Bing use Google my Business and Bing Places for Business data to match location and intent when possible. The practice of showing accurate area results is especially true for Google Maps via mobile searches.
Another way local search may differ from national search is regarding KPI's like phone call for leads. A larger company's KPI might be e-commerce sales or inquiries, but a local business might want people to call them directly. Having a customer call your phone number from Google or Bing's results may be worth more than that website visit.
The Importance of Business Listings on the Web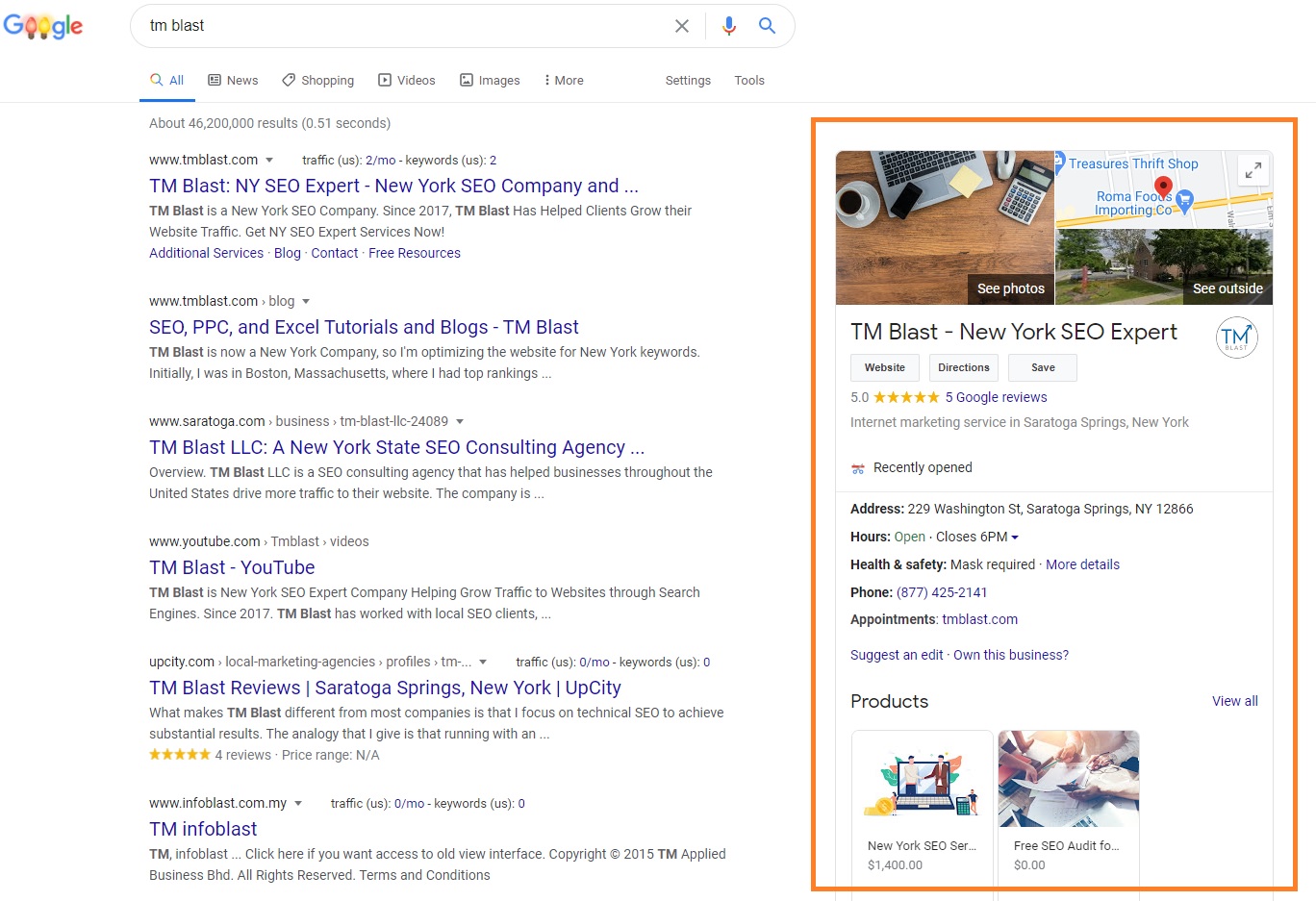 Google my Business (GMB) and Bing Places for Business are critical for linking building and your local SEO strategy. Both search engines use the data from these platforms to show relevant search information to the searcher. For example, having your business address and hours present on these local listings can give search engines the clues to display your listing.
Besides having web listings on Google and Bing, you also want backlinks from other business directory sites like Yelp. Yelp for specific local businesses like restaurants can be pivotal in increasing your reach through search. Other websites you should consider getting your business on are YellowPages, HotFrog, Facebook, and local directories in your area. You want to feature your business in as many places that your target audience might visit.
Ways to Optimize Your GMB Listing for Local Dominance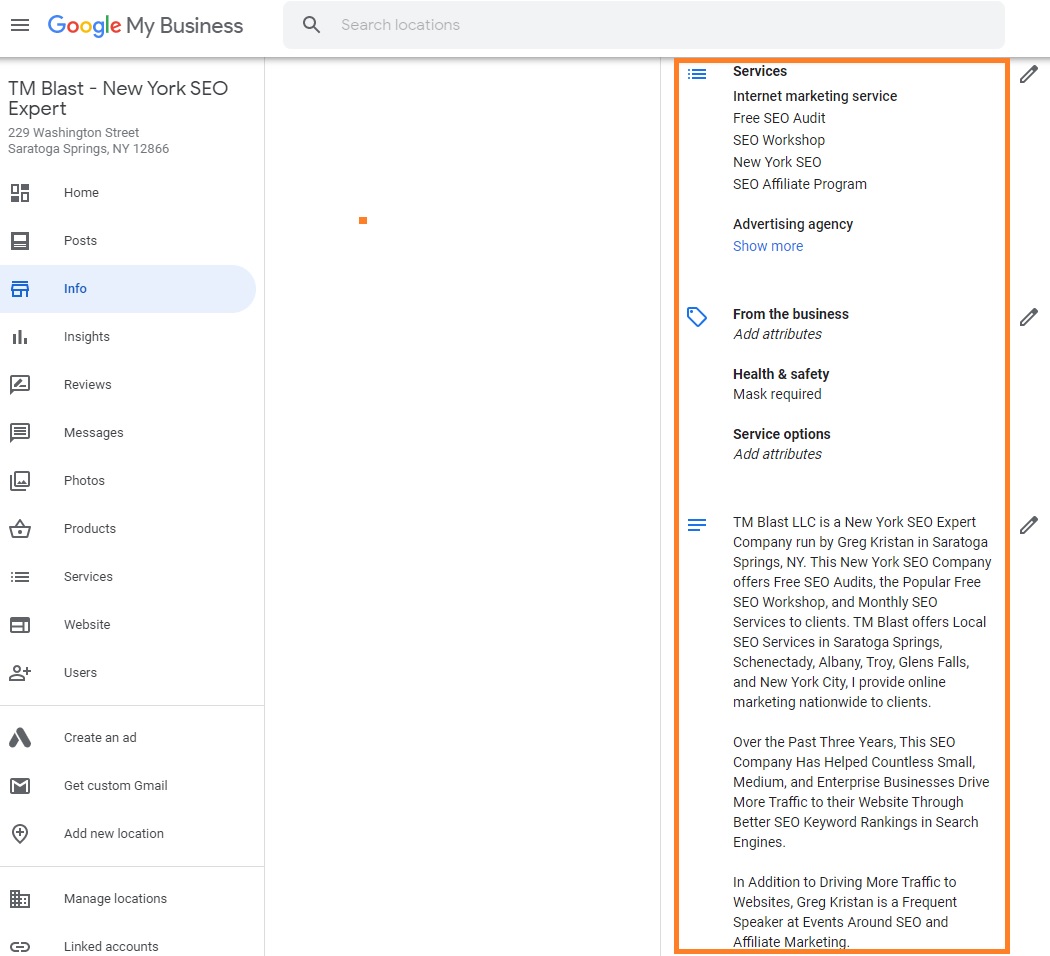 Merely having a Google my Business listing for your website won't result in better local search rankings on Google. Instead of setting a GMB listing and forgetting about it, you should optimize it. Some ways to optimize your GMB listing include your business name, listing the store hours, products and services, photos, and a lengthy description of your local business offers. Adding more business information to the long description can help you rank better in Google.
Another way to increase your local business online with GMB is to utilize online reviews. Reviews are peers, sometimes local customers, that talk about your product and service to the web. Not only can positive reviews increase your click-through-rate on the first page of Google search, but it is a great way to interact with your audience directly online. Even a negative review can turn into something positive if you respectfully respond to the disgruntled customer.
A Local Digital Marketing Mindset on Your Website
If your small business integrates with your community, you need to express it with local intent! One way to explain your community connection is to have an "About Us" page that goes over your business and the community. Whether you donate your time, money, services, or products to your town or city, you need to talk about it.
Another way to improve your local search results is to incorporate a Google map of your location on your site. A Google Map listing can show your audience where you do business. In addition to having your audience see your map listing, Google looks at this signal in their local search algorithm.
Track Your Local Online Presence in SEMRush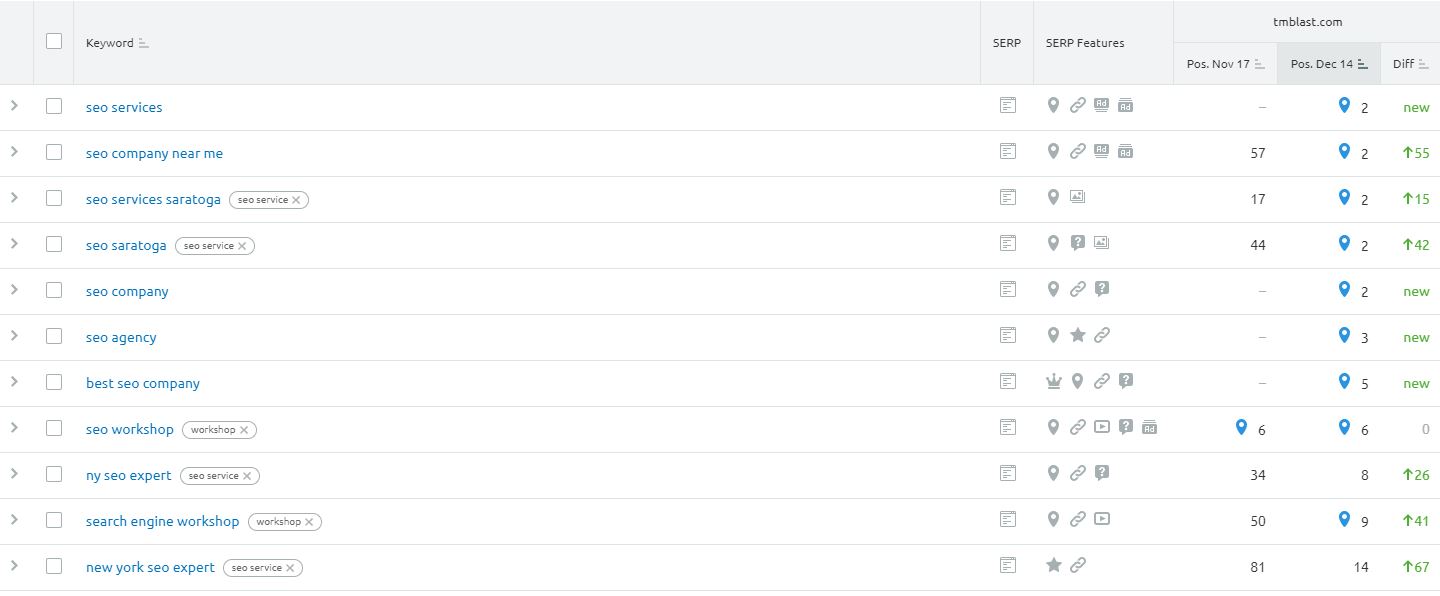 SEMRush offers local SEO keyword tracking within their dashboard. You will see your keyword/s rank in the SERPs and how much monthly search volume there is for that phrase. In addition to tracking the keywords, you can also get tips on how to improve your Google results page listings with missing words via content suggestions.
Click here to get a 14 day free trial to SEMRush.
Track Your Overall Performance in Google Analytics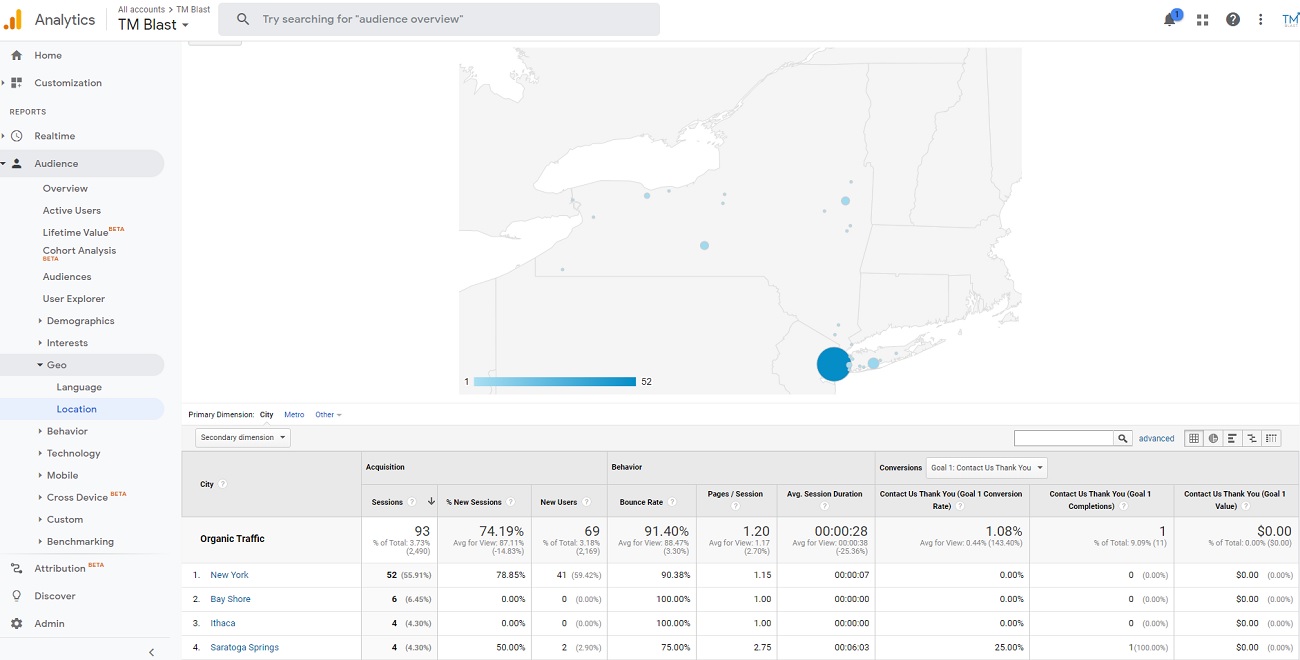 SEMRush is an excellent third-party tool for any marketing strategy to use, but Google Analytics is your first-party data. To see if you are driving more traffic to your site from your desired location, you can find that in the audience section. Within the audience section, you can see all visitors from any state in the United States, including the towns!
Another good tip in Google Analytics is to have goals set up. Tracking traffic looks good on an SEO report, but your business is looking to increase customers. Some goals to measure could be form fills, online purchases made, and phone calls to the company. Within Google Analytics, you can back into the traffic numbers by a goal to see if your target area is indeed converting on your website.
Review Your Results for Free
Marketers looking to see how they rank locally can use the Google Ads preview tool. Within the Google Ads preview tool, you can change your location and see if you rank for your target keywords. Look to see if your business shows up in the local pack of results for desktop, tablet, and mobile searches. Using Google Ads is a free way to check your keyword rankings, and you don't have to worry about Google's personalized results.
Looking for Local SEO Services?
TM Blast has been in business since 2017, serving SEO to clients all around the United States. Over the years, TM Blast has built and executed successful local SEO campaigns through proper local citations and keyword research. If you are looking for a local SEO company to help grow your presence to the next level, you've come to the right place. Head over to the contact page and fill out the form to get in contact with me today.
Additional Services
Outside of New York Local SEO Services, TM Blast also providers marketers with a Free SEO Audit of their site. The Free SEO Audit can uncover issues on the site that directly affect your search engine results. In addition to the audit, this SEO agency also offers the best SEO Affiliate Program on the web. Learn how to make a passive income each month from your SEO referrals. Finally, you can head over to the SEO Case Studies section to see examples of local SEO wins.