Bing recently came out with a really exciting feature that I wanted to share with everyone. This feature starts to integrate what Google Now and Microsoft Cortana are both doing with mobile devices. Both of these platforms acts as a voice conversation that you would have with a real person when you ask questions. Bing recently added this feature on their web search that allows you to ask follow questions on a search. See how this works!
I recently ran an experiment to test this out with searching for Derek Jeter. Watch my step by step with the results I get.
The first search using the name Derek Jeter
So this is how most of us search. We tell the search engine that we are looking for information on this topic and I have to say that I am looking to find information on what team Derek Jeter plays for. Bing brings back the top result saying the New York Yankees. Let's continue this experiment to see what else it can do without me saying the name Derek Jeter for the rest of my search query.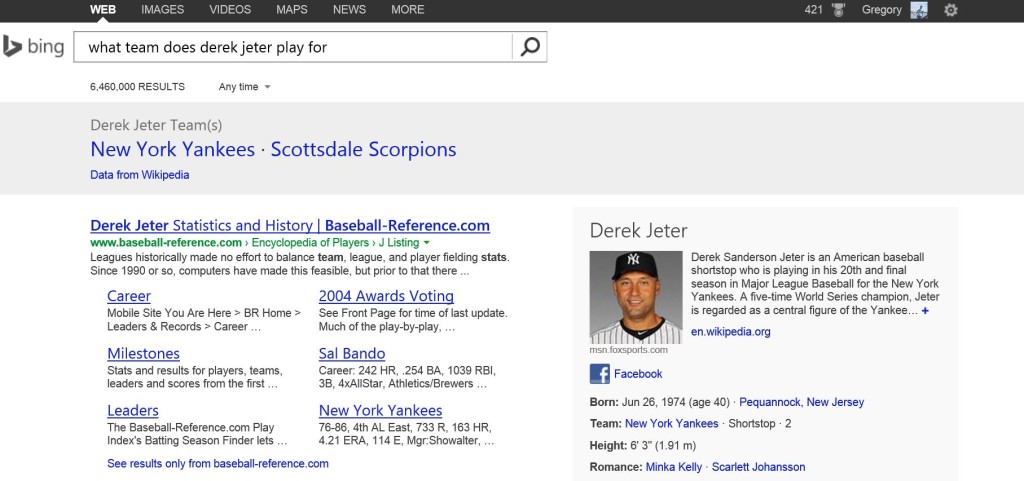 What position Does He Play
Notice right here I don't use the name in this search. These are the results below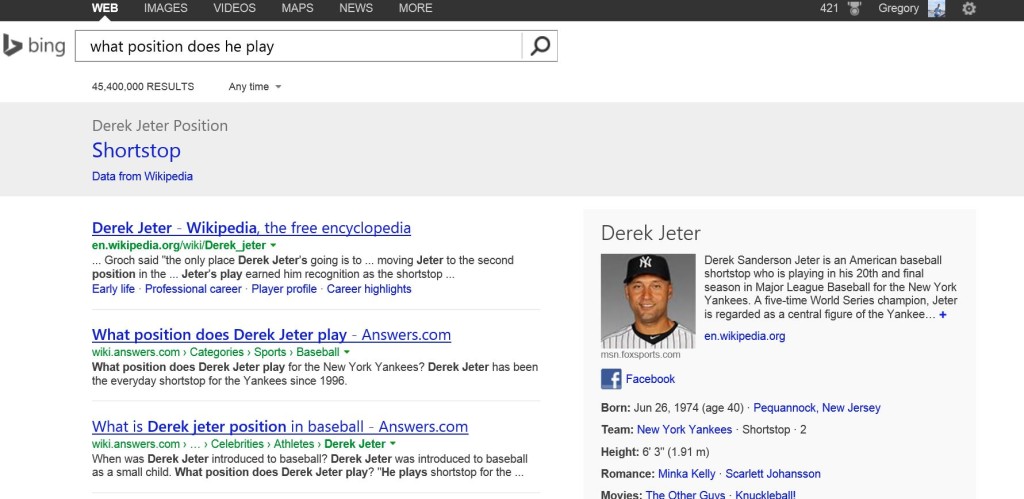 How Much Money Does He Make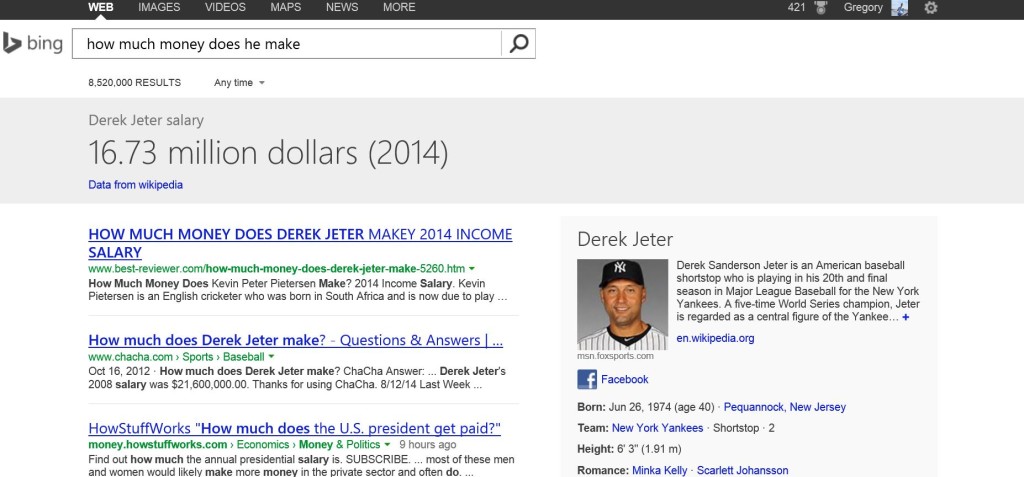 Where Was He Born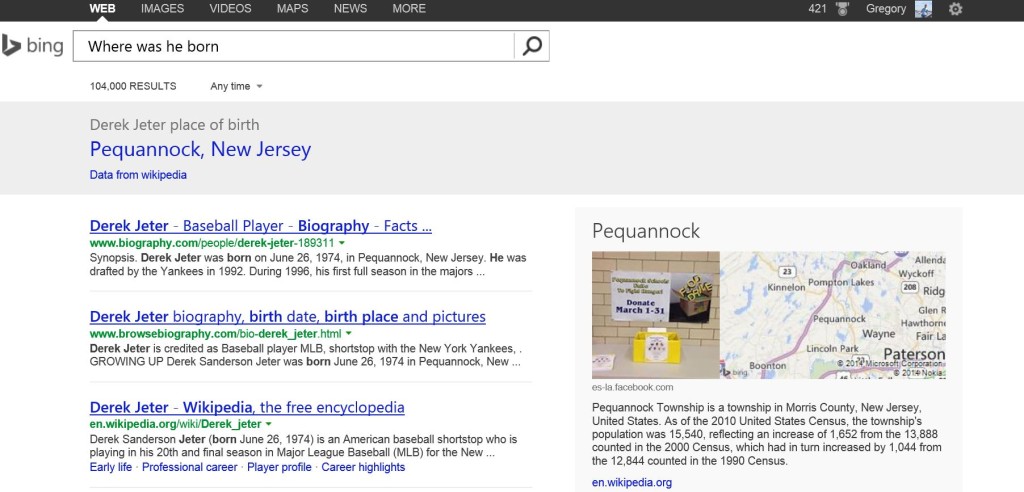 What is Turn 2
I was pretty surprised at this question because it could of meant a few different things. For example turn 2 could refer to a double play in baseball. With me originally searching for Derek Jeter the search engine knew that I was talking about him and his foundation. Pretty cool.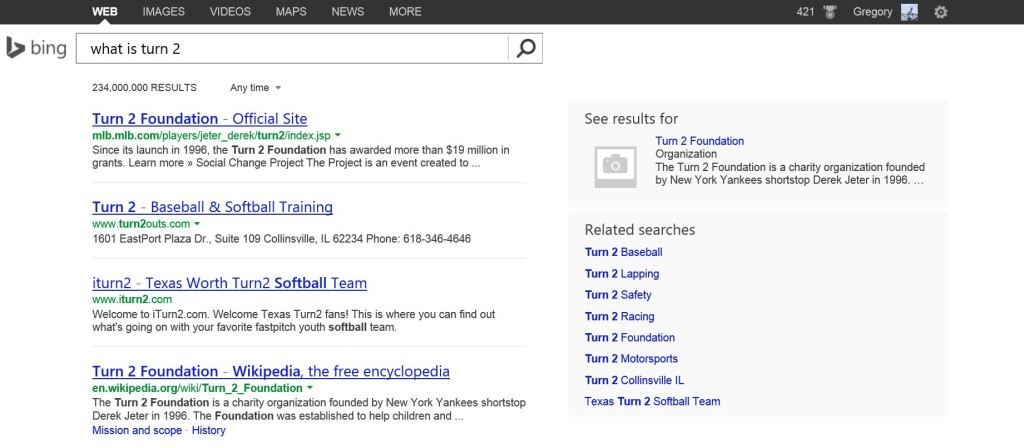 Does he have a brother or a sister
Bing had a bit of a hard time understanding what I was asking. My first search was does he have a brother or a sister which it could not bring me back an answer. I also then asked does he have a sister and again they were not able to bring this back.
I cheated on this search just because I knew he had a sister so I asked the question like this. So while it is not 100% that is fine. This is still pretty amazing and will only get better when more people use it!

Conclusion
I like where this is going. I don't have an Android phone so I can't use Google Now, and I don't have a Windows phone so I can't use Cortana. I have an iPhone, but SIRI can't do searches like the other two that I mentioned. To get this on a desktop search is cool and can really start to change the way we handle most of our searches. If this feature could include some sort of voice command on my laptop that would be even sweeter as I could really start to see how well it picks up voice commands and this type of search
I will say this is still not perfect, but I like where Bing is going with this. I encourage everyone to try this out and see what comes back for them!