By: Greg Kristan
What is Google Webmaster Tools and Why Do I need it?
Totally a fair question that I hear all the time in this field of work. Today I would like to take a few moments and go into more detail about why this tool is amazing and some of the cool things that I look at once I am using it.
This audio podcast will go over the following areas
– Different information than Google Analytics
– Provides the search query reports that will show the last 90 days. This will show ranking keywords, the impressions, the click through rate, and more. This report will also show the top pages that are ranking for your website
– The sitemap section will show you how many pages that are on your site are actually being indexed by Google
– Fetch as Google. You are going to crawl as the Google Bot and you will see exactly what is on your site from Google's eyes.
– Manual Penalties will be seen in this tool and Google will tell you again, what is wrong with your site
– Author stats for your blog
– HTML recommendations will show some common issues that are wrong with your website.
– Under other resources it will show you if your site takes too long to load for a mobile and desktop device
Here are some of the screenshots of TM Blast's Google Webmaster Tools page. This site is about a month old and it will be exciting to see these numbers improve over time!
The Main Dashboard

The Center Dashboard on your site
This will show you any crawl errors, search queries, and the sitemap for your site

Detailed Look into the Search Queries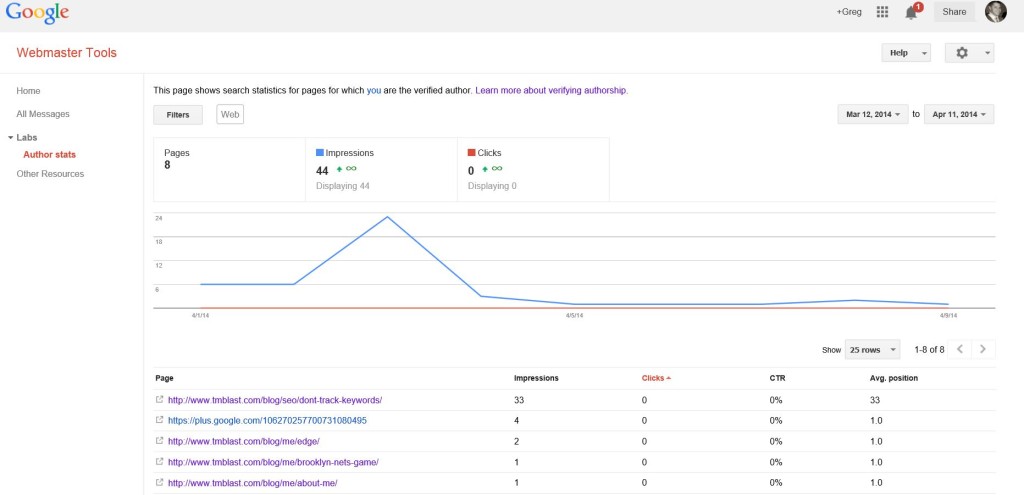 Fetch as the Google Bot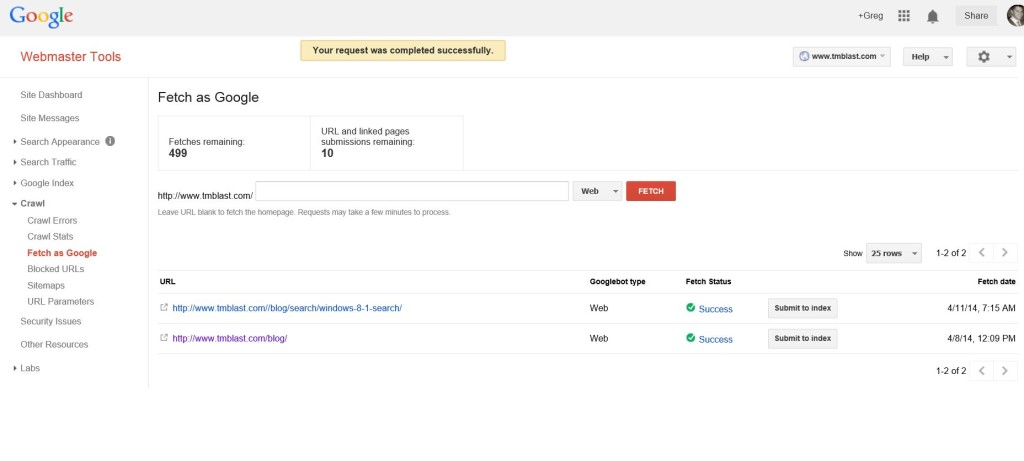 This is the HTML that the Google Bot will see once they fetch the page. You can click on the area that says success to pull this up. This is a great way to make sure your Title tag, meta name description, content, and more are able to be found by Google
Here would be the place that you would see a message from Google if you are outside of their quality guidelines. So basically you don't want to get this message!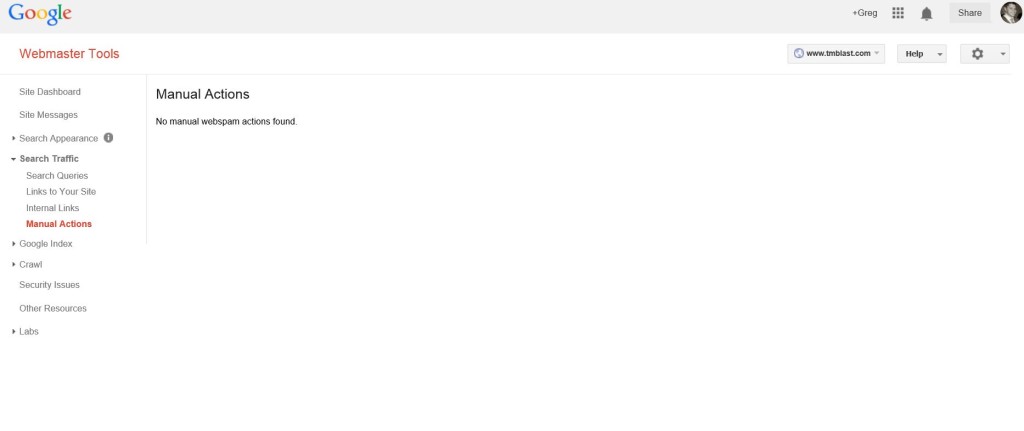 Here is the author stats section.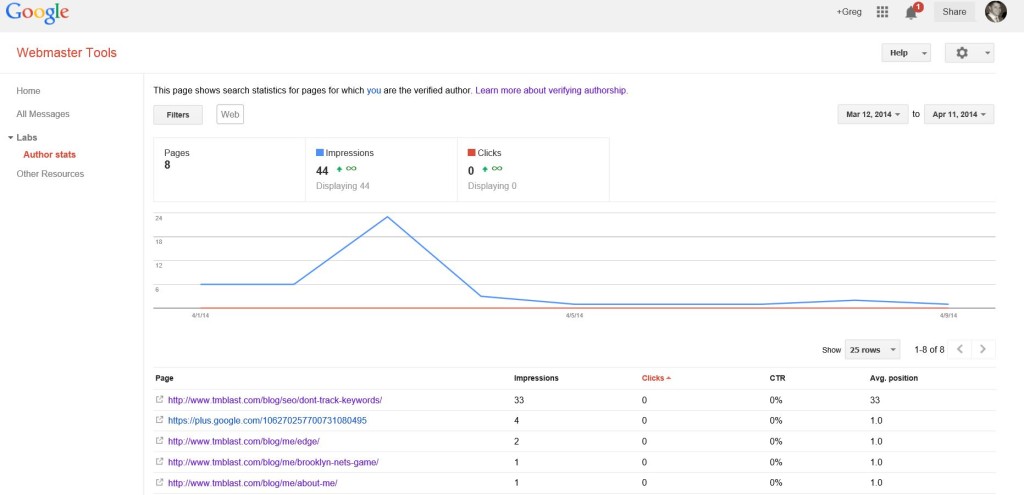 Load time recommendations
There are even more things that Google Webmaster Tools will show you. Take the time and go through the interface and see what sections work best for your vision!