What is an SEO Audit?
An SEO audit is a report that uncovers limitations, errors, and opportunities to help grow your search presence on Google and Bing. One of my most successful clients had significant technical errors that they were unaware of when they reached out to me. Their focus was on improving specific keywords, but my audit illustrated that technical SEO was needed for them to be successful. They chose me to work on their strategy after the report, and they are seeing a 23% lift in organic traffic after two months.
What's the Cost? It's Free!
This is a free SEO report! I will spend around 1-2 hours of my time creating a report like the one below for you. Once the report is complete, I'll send off your audit in a PDF file format and will happily answer any questions you have over email. I have my own SEO tools, so I don't need access to your Google Analytics or Google Search Console dashboard. Consider this report as my audition to work on your search engine optimization.
An Example SEO Audit
Above is an example of an SEO audit I did in the past for one of my clients. In this report above, you will see many pictures showing gap analysis with a competitor, opportunities, and a conclusion explaining what they should do. Once the report is sent over, I give my customers 30 minutes to ask any questions they would like over a phone call so they know what they should do, or understand if I can take on this service.
SEO Case Studies
If you would like to see more of my successful projects, you should check out the case study section. Below is an example of me growing a client's traffic in just two months working together.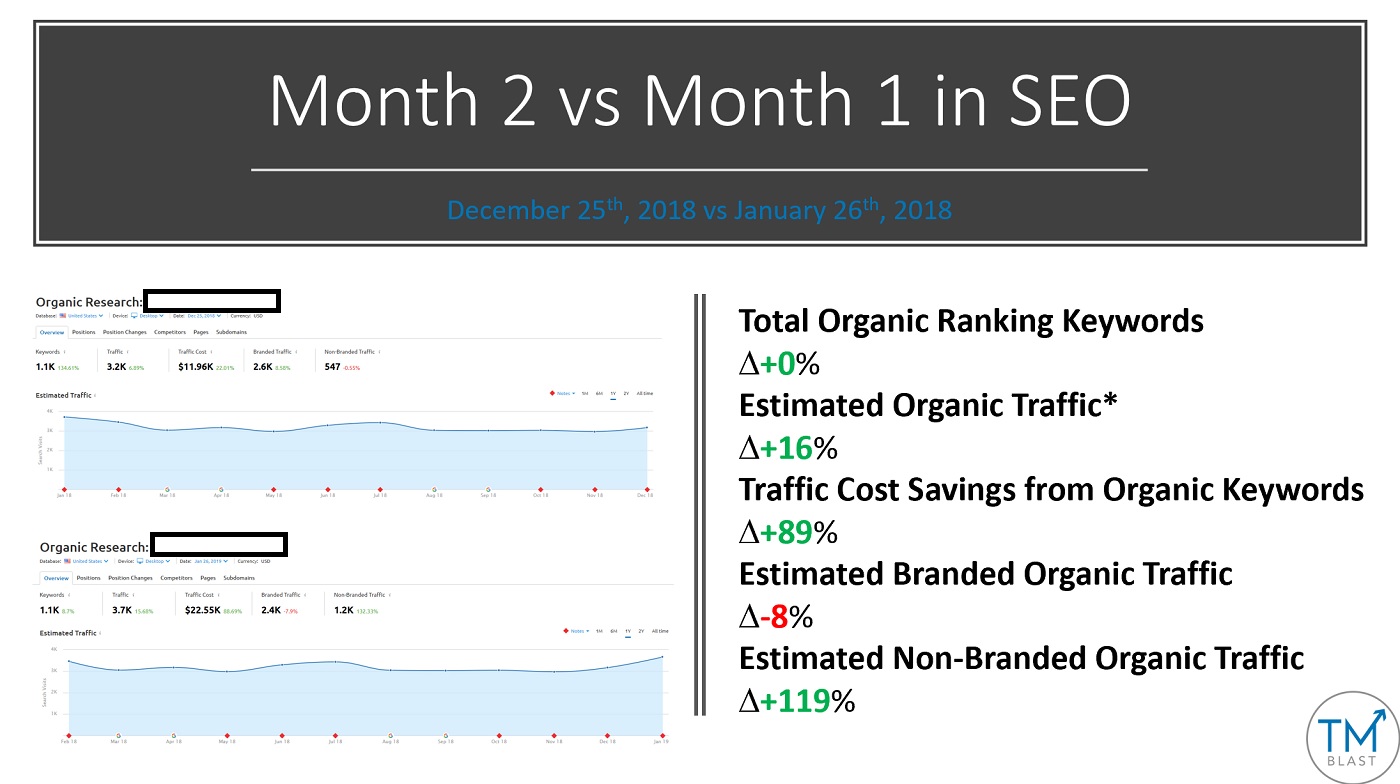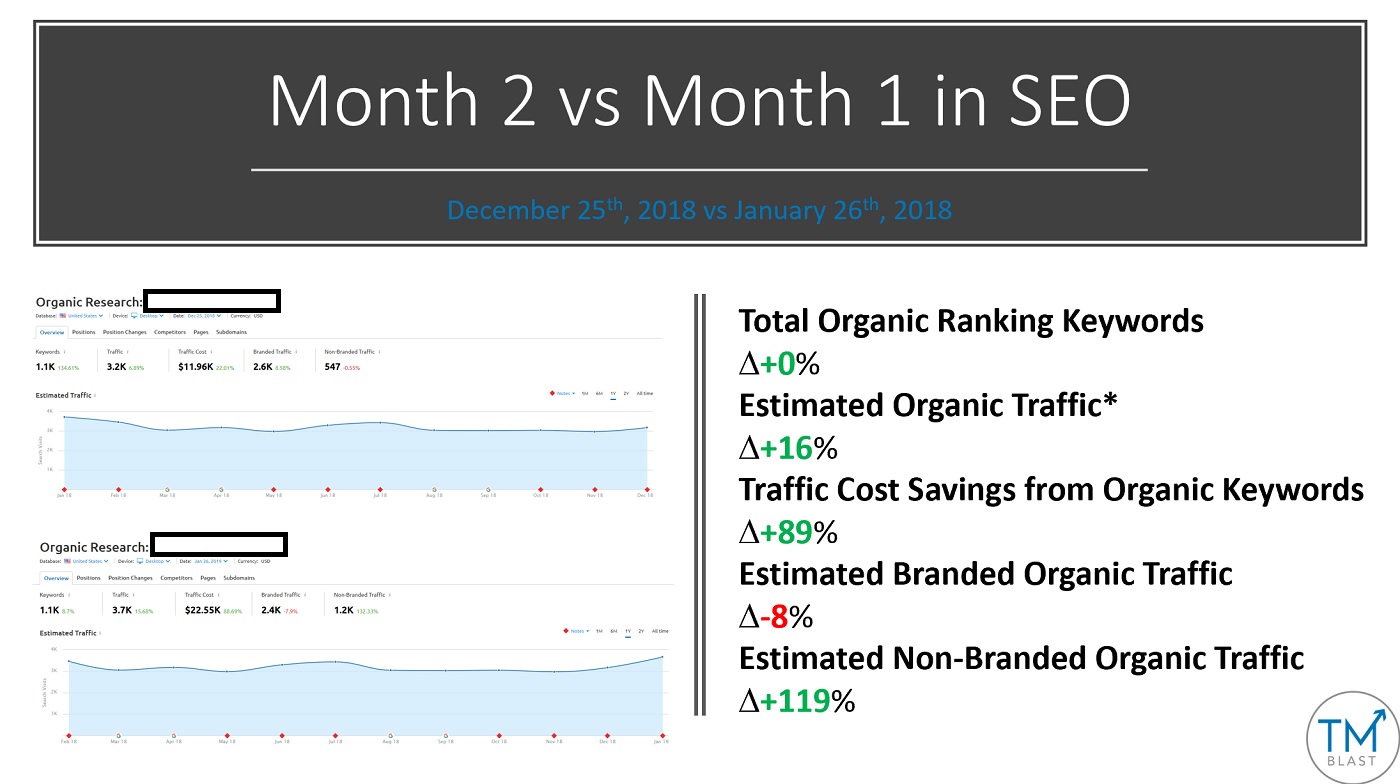 Here is a cleaner visual below of when I took over this particular account. As you can see below, this (now client) had stagnant growth in their SEO strategy before I took over. After three months of work, I've been able to increase their total rankings keywords and have moved many terms to page one of Google.


I've redacted my client's name in the email conversation below, but this particular client is ecstatic about the results that I've been able to produce. I was able to move their primary keyword from page two of Google to page one position one in Google. Here is that conversion below.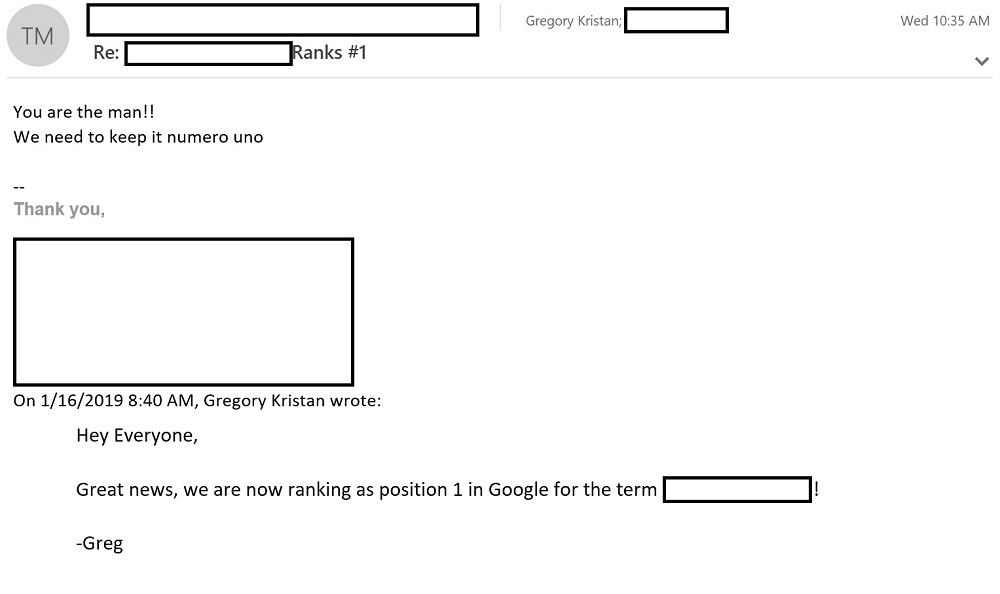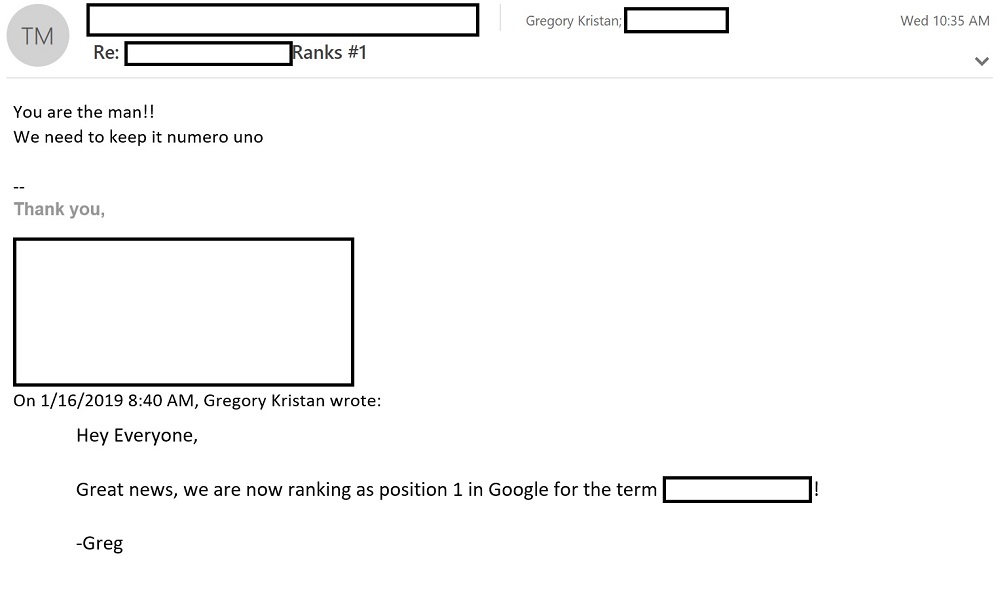 What's the Value in an SEO Audit?
This SEO audit will be jam packed with recommendations to help improve your organic visibility in Google and Bing. You will receive real recommendations for you to either take action or, or have me work on your behalf. This report will give you a historical benchmark to show where you stand with SEO, so you have nothing to lose.