SEO (search engine optimization) is the art and science of ranking a website for specific keywords in a search engine. SEO is the practice of creating an excellent experience for users and search bots when they visit a site. With over six billion searches per day between all search engines, you have an opportunity to drive some of those searches to your website without paying each time.
Examples of Success
Below are examples of web traffic growth that I've been able to produce for clients. If you want to learn more about my line of work, I recommend checking out the case study section where you will find more detail on what I've been able to accomplish.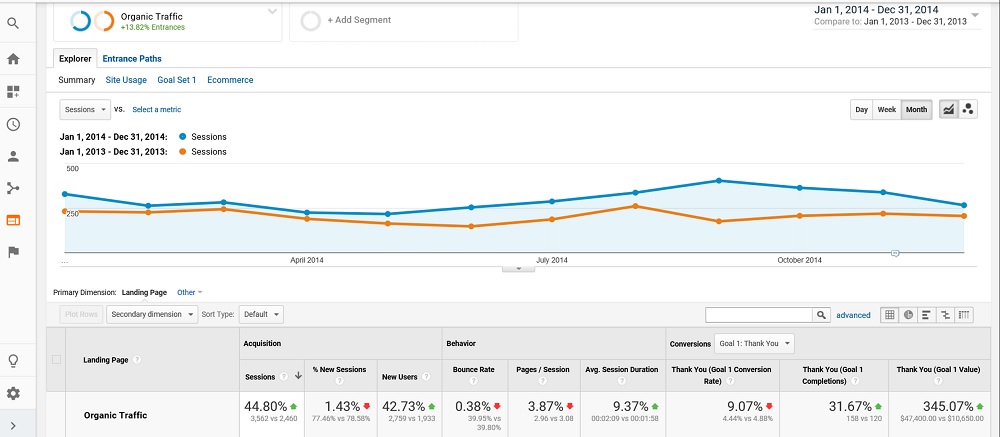 Worcester and Boston SEO Expert Services Include
If you would like Boston SEO expert help, I encourage you to ask for a Free SEO audit. I turn these reports around in 24 to 48 hours depending on my workflow. This report tells me what is and is not working from a high level.
With the audit complete, I like to go over this report with you for free. If you choose to have me work on your account after this meeting, I use the audit as the blueprint on what needs to be worked on. Every client that I have is in a different place and has different issues, so I don't create a cookie cutter service. All of my work is designed to drive traffic and leads back to your business. Some elements that I typically cover include technical SEO, speed recommendations, page optimization, page ranking suggestions, and more.
Competitor research is part of the affordable SEO service that I provide. Reverse engineering a competitor website opens up new ideas and strategies for me to work on. I can also track your progress in search against your competitors, so that is a popular request I provide.
Typically speaking, I will not work on any link building for your account. The hourly service I provide is focused on elements that I can control and drive results for your website. Researching, prospecting, and performing out reach would not give you your results that you need from me.
I work with clients in and around Boston Massachusetts so I can meet up with them. If you are not in Massachusetts, I like to go over strategy via a screen share using GoToMeeting. I respond pretty fast to emails too, so it is never too hard to get in contact with me if you have any questions.
My Search Results
Being an SEO company myself, I know the power and value of ranking my website for relevant search terms in Google and Bing. to Here is a screenshot of TM Blast ranking in the map listings in Google and Bing for Boston SEO consulting. This screenshot below is more for local optimization, but I still like to showcase this to clients as an example of what I can provide.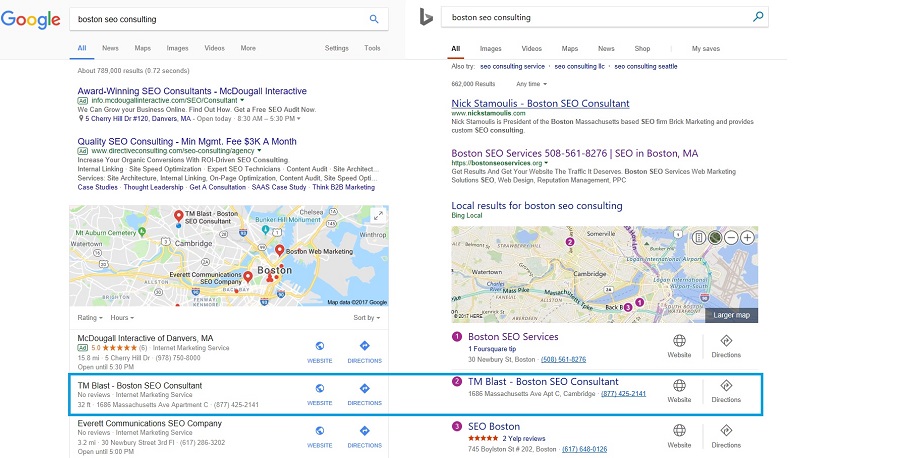 Below is a sample of the search engine ranks that I have for my business. I like to present this to clients because I don't rank on page one for all of the non-brand terms I want, but online digital marketing is the long game and results like this will pay off down the road.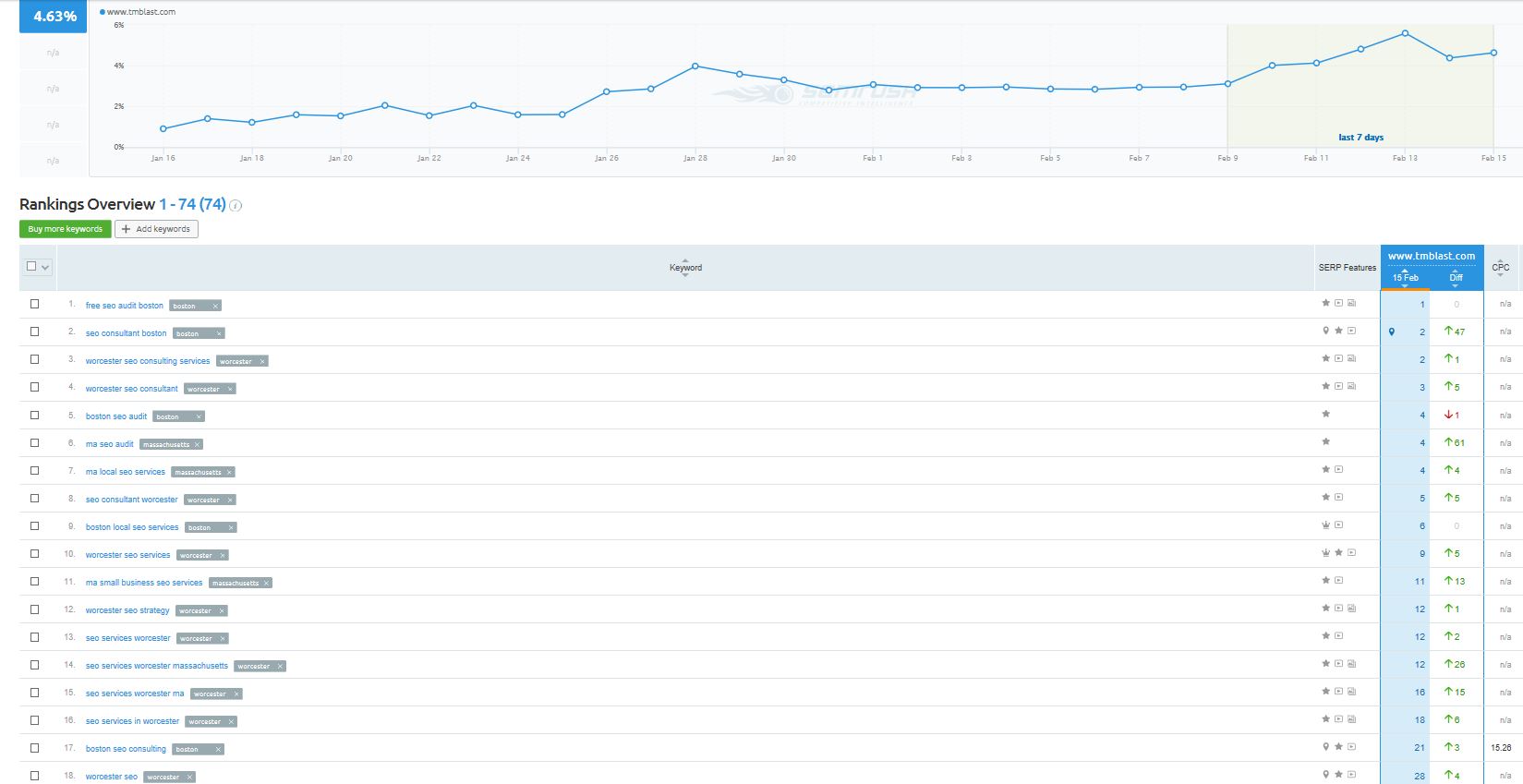 SEO has a horrible reputation, so I am here to set the record straight with a video. I spent four months of continuous work on my website to see positive results on the fifth month. Once my work was picked up by Google and Bing, I began seeing more traffic come to my website after the fifth month. I like to share this with you because SEO is one of those services that is not fast not guaranteed.
If you have an interest in seeing what i did, I wrote a blog post around how long it takes to see SEO results.
Summary
The Boston Commons, the Charles River, Harvard University, Fenway Park, and more make up the city of Boston. Worcester is in the heart and center of everything in Massachusetts. Being a local business serving Worcester and Boston means something to me. I enjoy assisting the community grow their business through my services.
If you are looking for an SEO expert that can help drive quality traffic to your small business, I can help! I offer hourly SEO consulting as well if you are looking for someone to help talk strategy for your website.