Affordable SEO is the science of ranking a website for specific keywords in a search engine. SEO is the practice of creating an excellent experience for users and search bots when they visit a site. Over six billion searches happen each day, so being found on Google and Bing has never been more essential than today.
TM Blast Affordable SEO Process
Below is the five-step affordable SEO process I implement for clients. I believe SEO is always in a continuous motion to see the most success. Going through the process and repeating steps is the best way to drive a success strategy that ultimately brings more traffic and revenue to your business.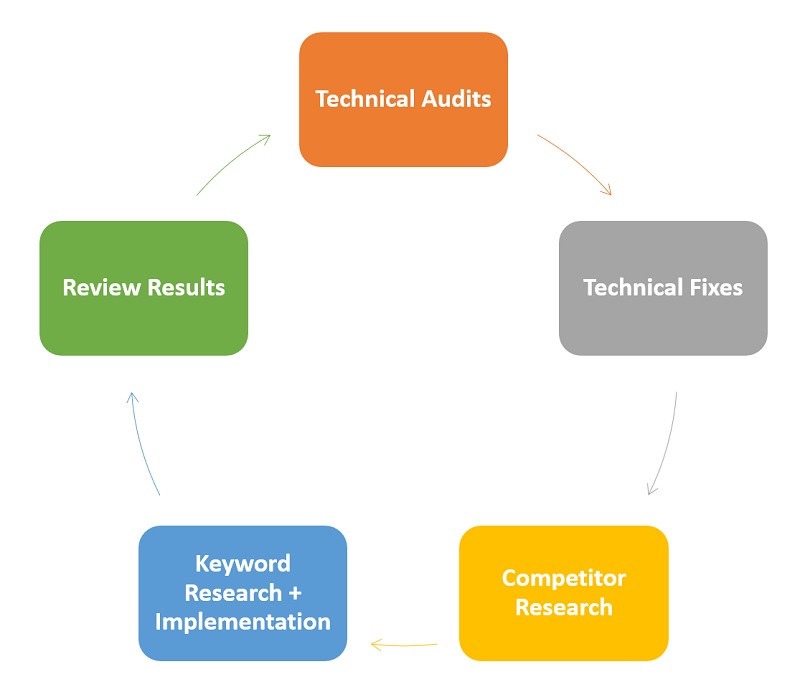 Technical Audits
Consider you are an athlete training to run your first marathon. You eat right, you train hard, and you have a positive mindset before the race. On the race day, you decide to run with an anchor strapped to your waist. Your results will ultimately suffer because you have something holding you back. Your website and SEO strategy work the same way as this analogy. By running a technical audit of your site, you can spot if you have something that will be holding you back.
Technical Fixes
Taking the findings from the audit, TM Blast goes into your site to fix the most glaring issues. Some issues that hold back a site's performance deal with Google not looking at critical sections on your site. Perhaps you write great content that you want the world to see, but you have code on your site that blocks Google from seeing it. This example would be one of the areas where a technical fix will be necessary.
Keyword Research
With basic technical restrictions averted, TM Blast begins the process of keyword research. Keyword research consists of using a set of tools like Google, Bing, SEMRush, and more to find opportunities to rank for a given website. Part of the process is to look at keyword intent, competition, relevancy, and much more.
Keyword Optimization
TM Blast builds a strategy to optimize for specific keywords on individual pages. SEO takes a long time to see results, but you will see rank improvement as time goes by. Below is an example of TM Blast growing in organic rank for a particular keyword. This keyword took about sixty days to go from page five to page one on Google. Trends that consistently grow from before and after are what I look at to see if a strategy is working.

Review Results
Taking time to review the SEO strategy is a critical component to being successful in this field. Spotting trends early from a tactic or strategy is a fantastic way to help boost future performance. Each month, you will receive a custom report that showcases what is most important to you and your business. The analysis will be a mixture of keyword performance, organic traffic, revenue, and more.
Examples of Success
I believe that transparency is a critical component within the SEO field. Since I believe in transparency, I've included a two screenshots for my business, TM Blast. The first picture is the organic traffic that I've been driving for the past eight months. The second picture below shows a few more organic terms that rank for my website. While Google does not share what organic keywords drive leads, I know that I'm getting more conversions each month as I drive more traffic to my site.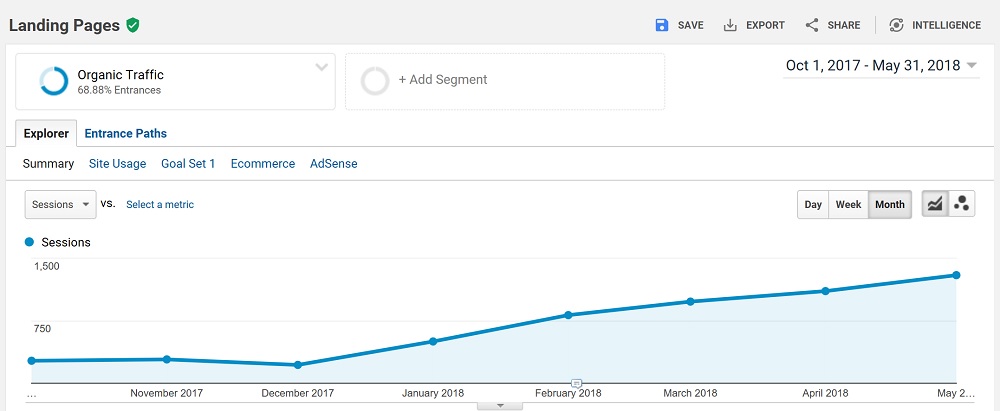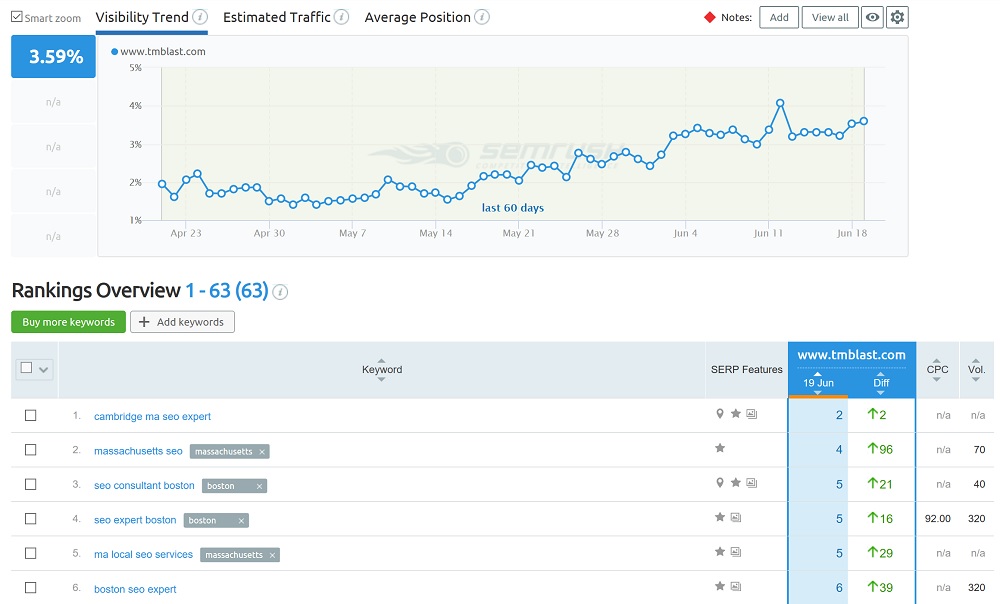 SEO Tools Used
TM Blast use Screaming Frog Log File Analyzer, Screaming Frog Crawl, and SEMRush as the primary tools in SEO.  These tools cost me $400 a month, but I do not pass this to the client. I also use free tools which include Google Analytics, Google Search Console, Bing Webmaster Tools, and more.
Summary
If you are looking for an affordable SEO professional, I can help! I offer SEO Coaching as well if you are looking for someone to help talk strategy for your website.