[social_share style="circle" align="horizontal" heading_align="inline" facebook="1″ twitter="1″ google_plus="1″ linkedin="1″ pinterest="1″ /]
One area that I never really knew what to do with was the learn section. My goal was for that to be my video section here on the site and do a lot of tutorials. I figured the blog could just be a simple blog, but learn would be where users would go to watch all of my videos. My goal was in SEO to have the learn section, then be split into a photoshop and an SEO video section so when I did some link building it would of been a bit easier. Those sections would of been pretty specific and great for any generic keyword search. As a note, I will go over some link building techniques, but they will be in a video, not just a blog!
Here was what Lean looked like. It was pretty lame and had no imagination from myself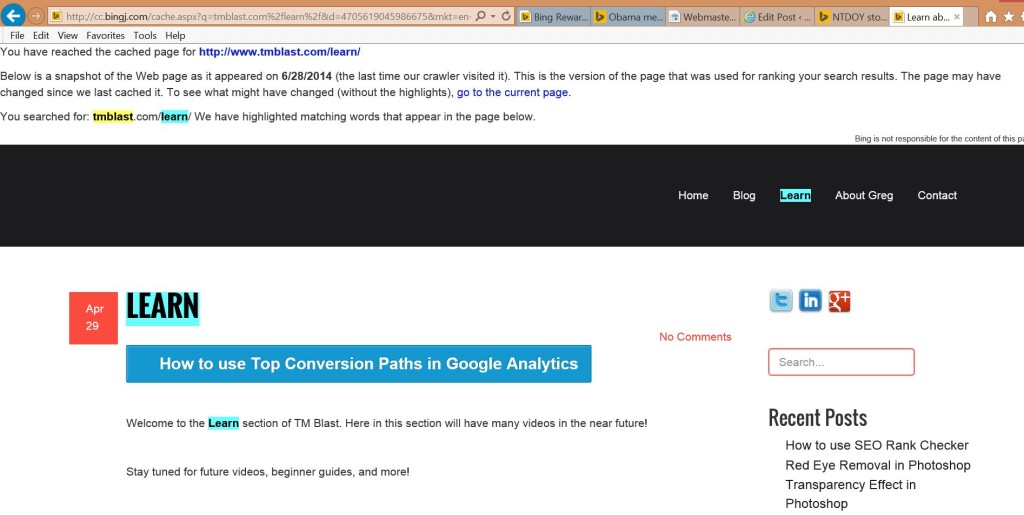 Regardless I only had one section in the learn which was top conversion paths in google analytics which looked awkward. After some time I started to think how much I should just 301 redirect that to the blog section and create a new blog post for that page. I looked at Open Site Explorer and pretty much agreed that the link power to those pages is so low anyway, this really would not cause much of a difference.
So earlier this week I have removed the section and did all of the 301 redirects. I set the canonical tag for that page just to let search engines know that this 301'd and also this is the preferred page.
Now this is really early but I just got my ranking report after doing this. Surprisingly, I jumped from position 12 to position 5 in Google! I also moved up in Bing and Yahoo. For now this is just the tracking data from Rank Checker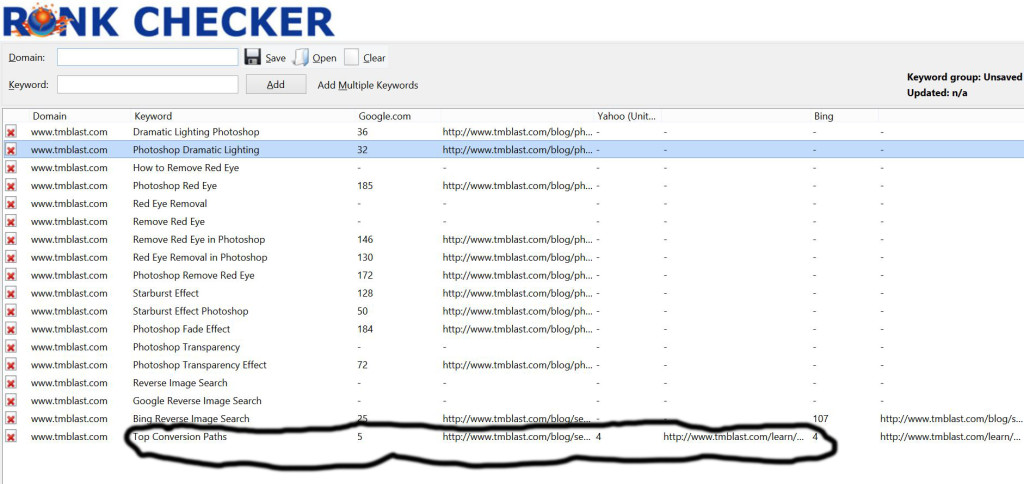 Here are the results from Cute Rank  (second keyword tool I use)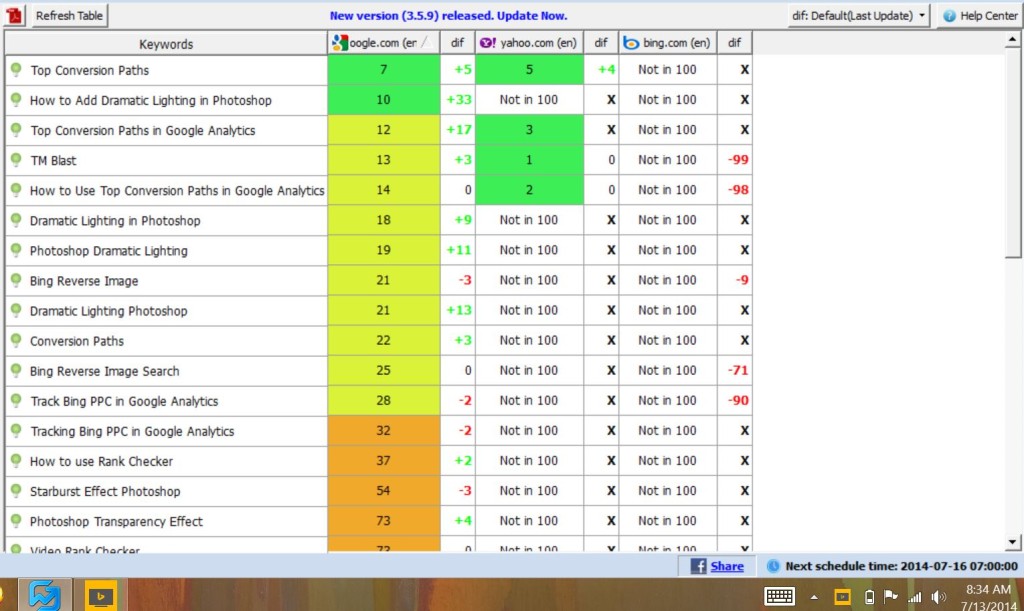 What I take away from this change? Well I think that having that page under the blog makes my blog page even richer which helps trickle down some link power to this page. I changed the URL slightly and I think those changes have made the ranking change for the site!