Are you struggling with ways to increase your website traffic? Maybe you have SEO tools, both free and paid, that don't make much of a difference with your marketing strategy. Perhaps you have an SEO expert or webmaster working on your site, but you want a second option via a site audit.
TM Blast LLC has been in the digital marketing business space officially since 2017. Since 2017, I've been auditing websites via my Free SEO Reviews. While most website reviews don't turn into TM Blast clients, I believe that I learn something new with each review. Here is why you need a Free SEO audit even if you don't plan to hire a New York SEO Expert to work on your SEO.
Example Audit
Organic Traffic + Keywords Snapshot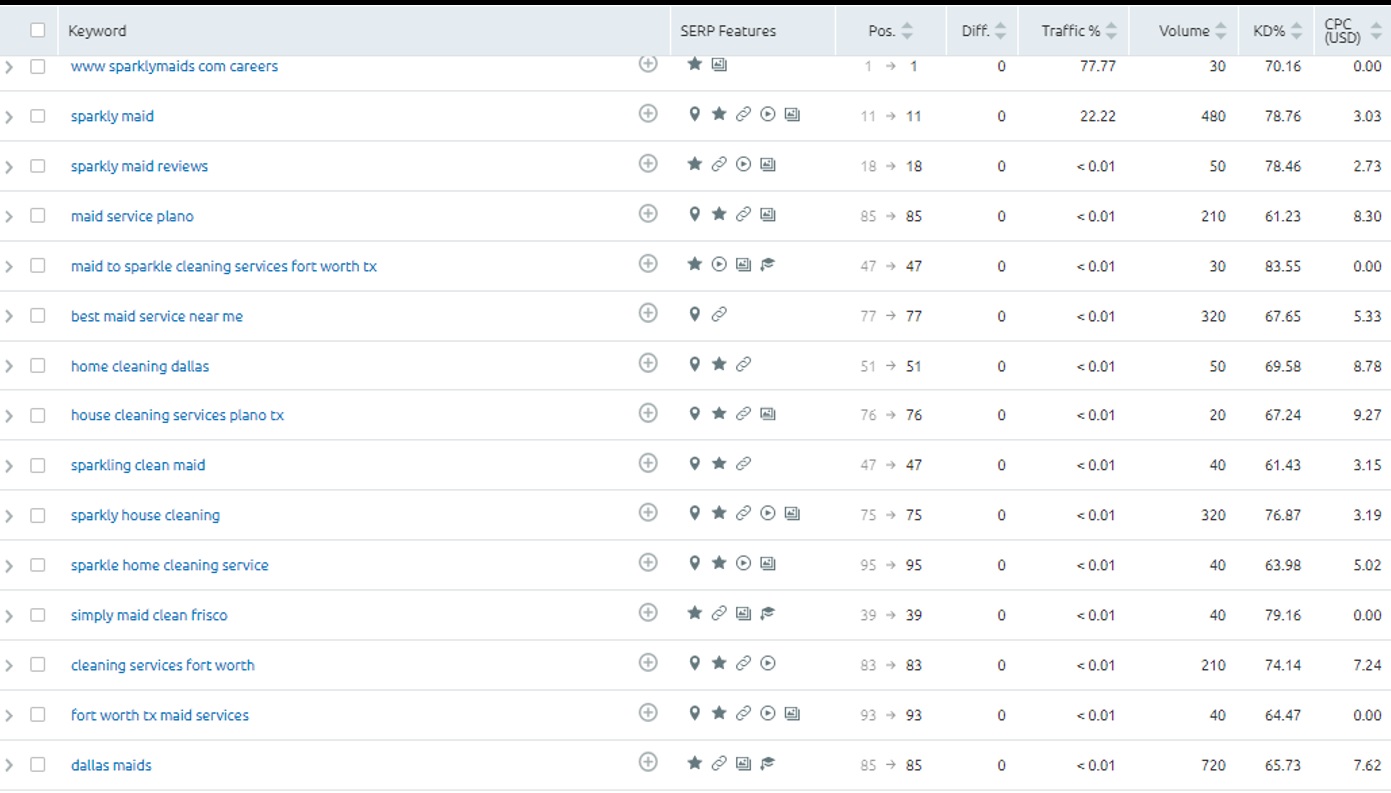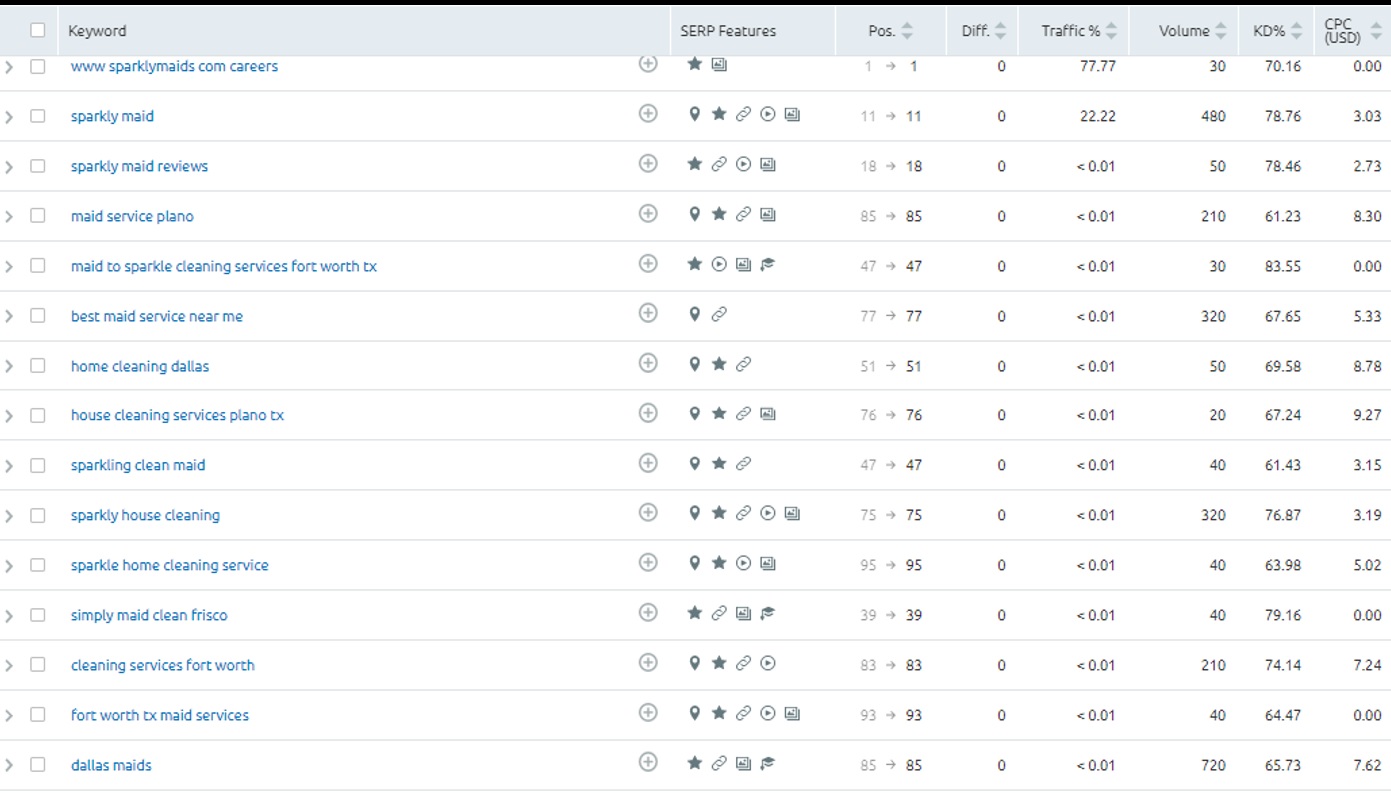 Getting a baseline of your monthly traffic and keywords is a good conversation starter for any potential client. Some people who reach out to me have no idea how much organic traffic they get per month. For example, I did a website analysis for a local company out in Texas that put large nation-wide competitors as their competitors. Their site only ranked for 50 or so keywords while these nation-wide competitors ranked for millions. Giving the potential client insight into realistic competitors vs. perceived competitors helps guide them to a smarter SEO strategy.
A Technical SEO Review can Find Significant On-Page SEO Issues
Every audit that I perform on web pages is run through two to three different tools to check for technical errors. SEMRush, which is my primary tool, gives an SEO score that is easy to understand for anyone who reviews the report. Sitebulb is the next technical tool that I use, and I typically reserve that for big websites that require more indexing and JavaScript / HTML landing page analysis. The last tool that I use is Screaming Frog, which I use to review internal links and the XML structure.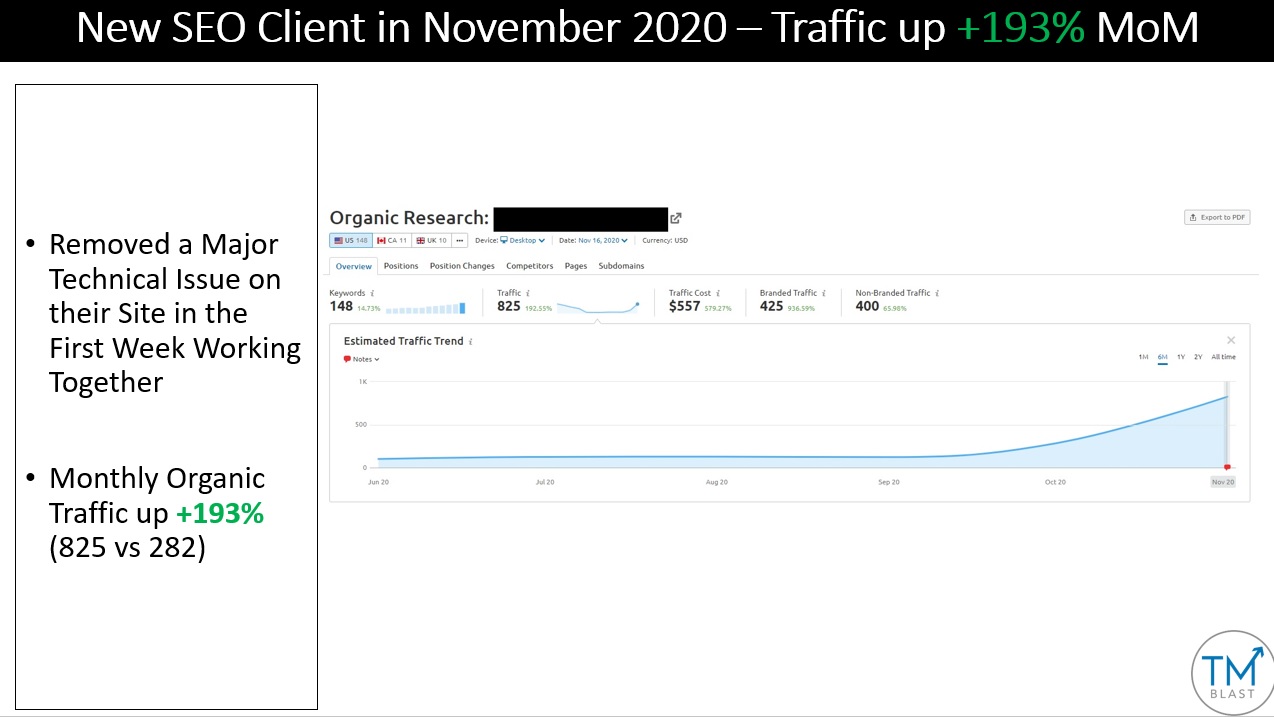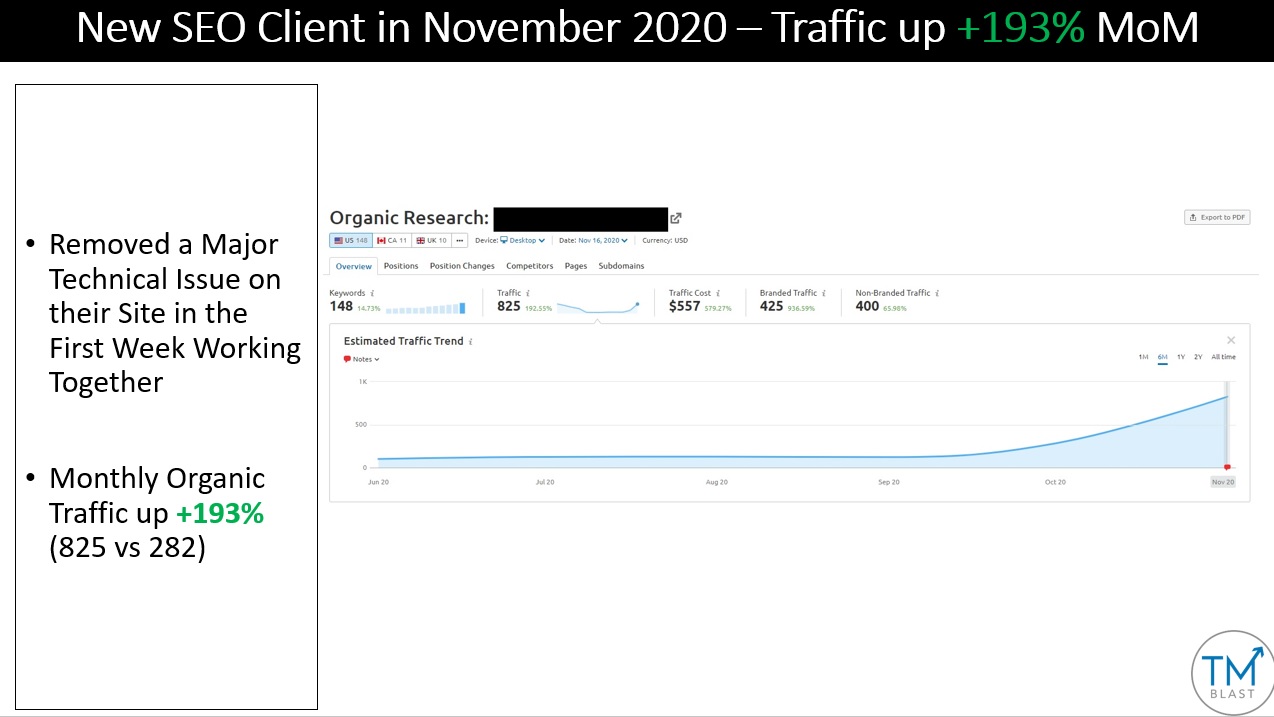 While these three tools are incredibly powerful in spotting severe issues for a site, they can also discover fundamental problems. Basic problems like a NOINDEX tag on the homepage, wrong canonical tag, or blocking the site from crawling via the robots.txt are things I can discover. My latest client in November 2020 had a NOINDEX, NOFOLLOW tag on their homepage that I found via the audit, so I fixed that immediately. By removing that NOIDNEX tag on the site, they see a hockey-stick effect in traffic in the first two weeks working with me.
Mobile Device Check
Every audit that I run has a mobile focus. I check the site in Google Chrome, Firefox, and Safari to ensure everything runs smoothly via the user experience and load time. The primary issue I look for is a mobile-pop to fire when coming from Google to their site. If a pop-up fires on my first visit, I know that the website has a Google Penalty via a Google algorithm change. A Google Penalty means having a glass ceiling over your site, which means you won't do well with SEO.
Competitor Review
One popular part of the audit that I perform is the competitor metrics review. Seeing where your website ranks in search engine results against your top competitors helps put into perspective where you stand with SEO. Reviewing competitors also discovers low-hanging fruit keyword ideas to work on for your site. An example of low-hanging fruit keywords can be a keyword with one thousand searches a month, and the competitor is ranking on page 1 of Google with a three hundred word blog post that barely covers the topic. Finding an opportunity like this to compete and overtake a competitor directly is always exciting for any client.
Content Review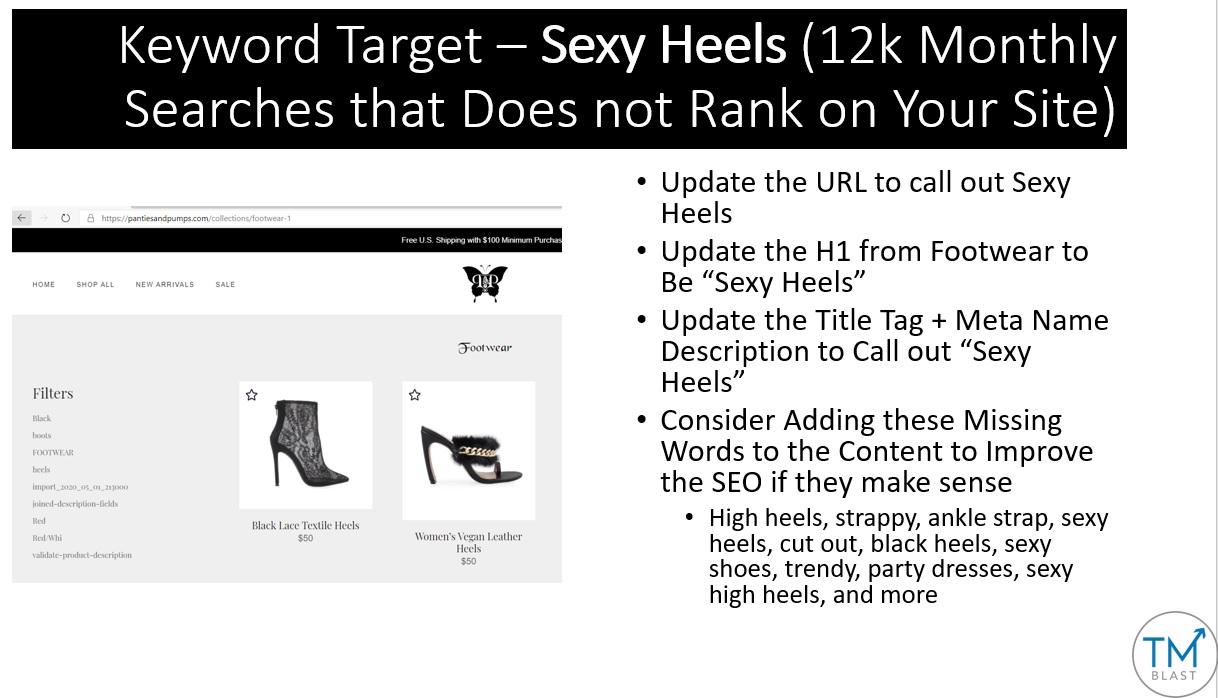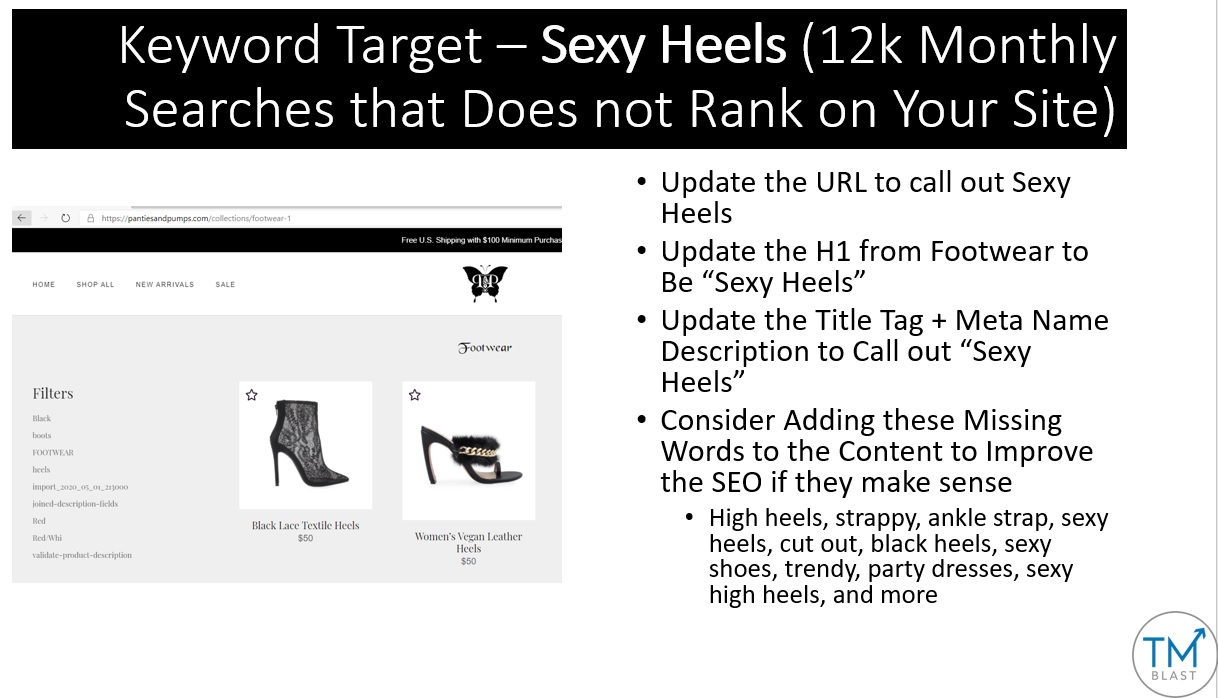 One tool I use for all clients is ClearScope. Clearscope helps me know what words to add to the content to rank better in search engines. Within the report, I breakdown missing words that the potential client should add to their page today regardless if they hire me or not. Most of these missing words will seem evident to the potential client, but it helps to have a second pair of eyes on the site.
Another part of the review that I look at is duplicate content. When I perform keyword research and find two pages competing against each other, I will call that out. Duplicate content can be a word for word content to having similar meta descriptions and title tags on different pages.
Finally, I suggest ways to improve your search query relevance to a topic with internal linking opportunities. Sometimes your URL structure means Google will have difficulty getting to your page even with the XML sitemap file. Spotting those quick opportunities to improve your SERP listing within Google can help your content marketing plan succeed.
Local Review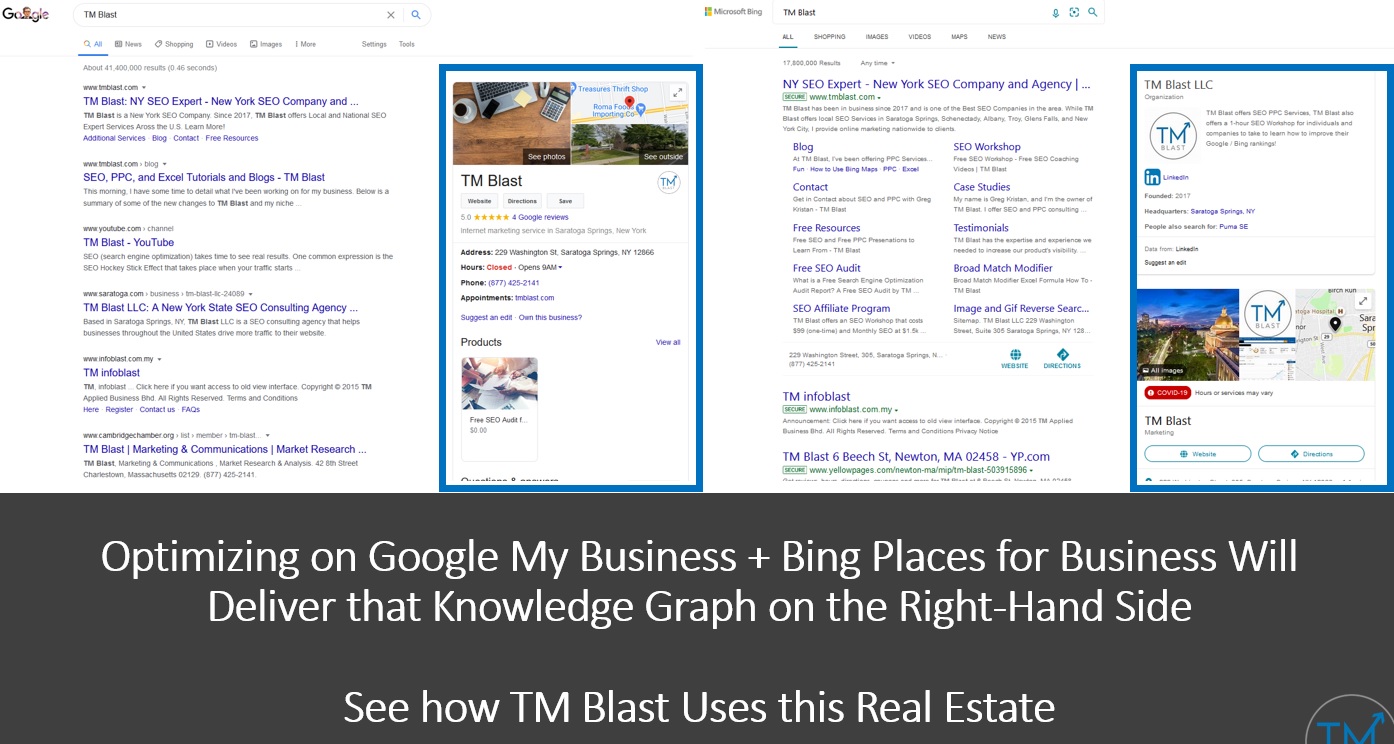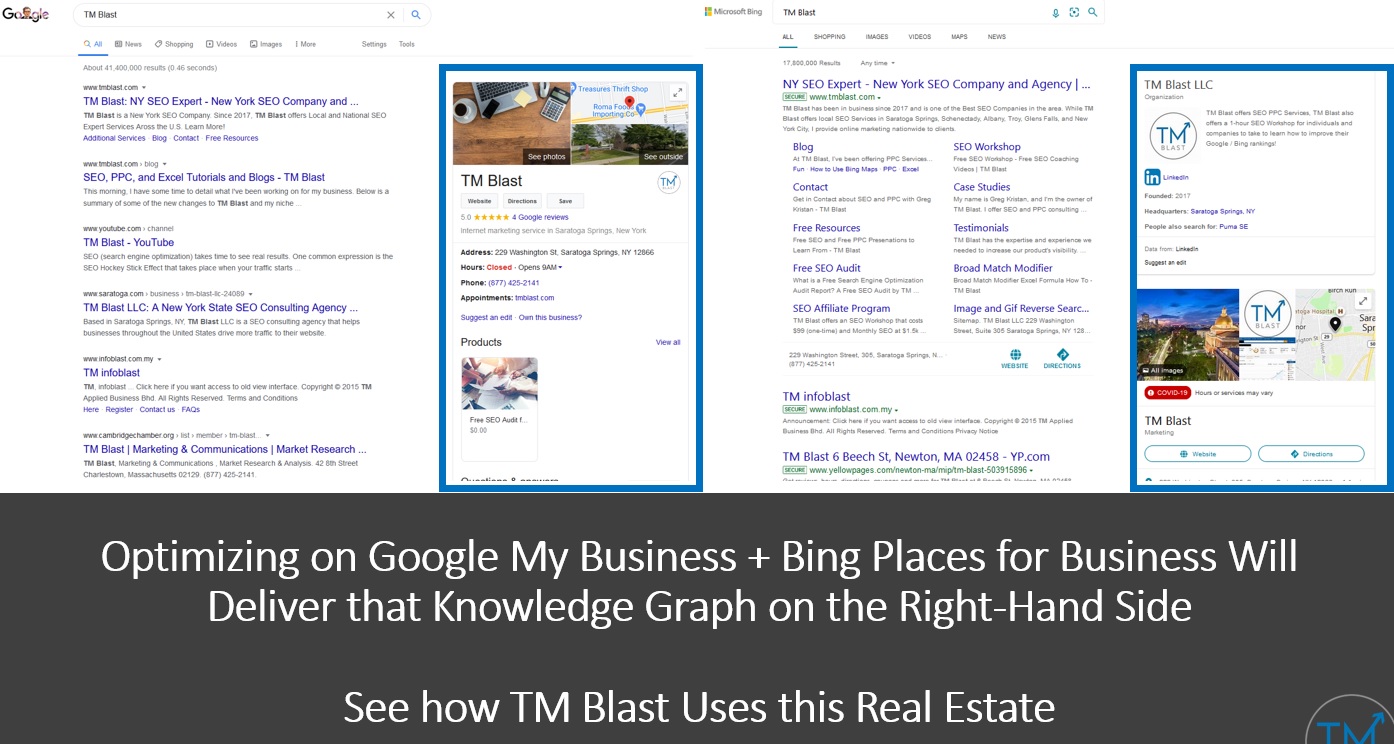 If you are a local business looking for a free website review, I review your site via local intent. The primary elements I review are your business listings on third-party sites. Some third-party sites include Google My Business and Bing Places for Business.
Google and Bing are looking for something known as YMYL, which stands for Your Money Your Life. If you are running a local business, you need to explain why you are the expert in your area field. I always recommend potential clients to give a name and face behind your business to build trust with your audience and Google.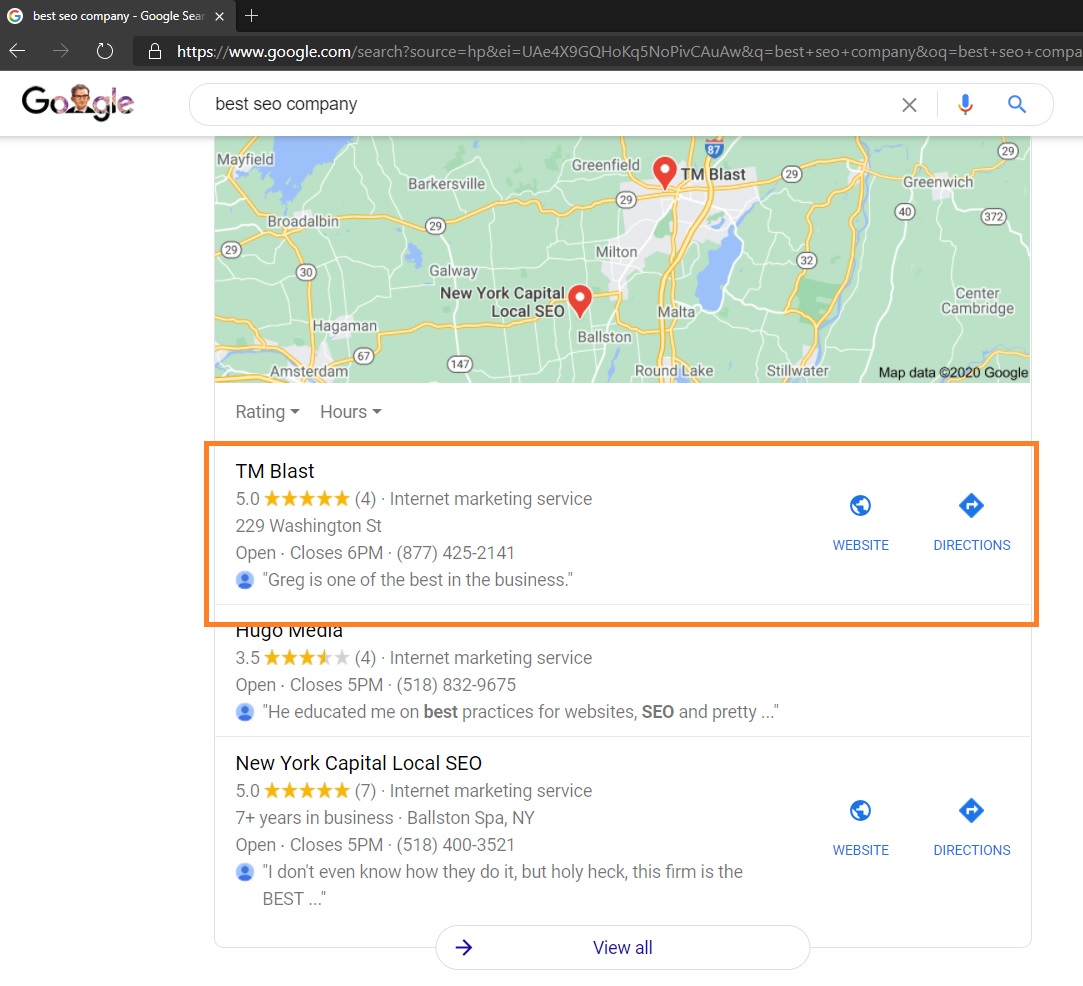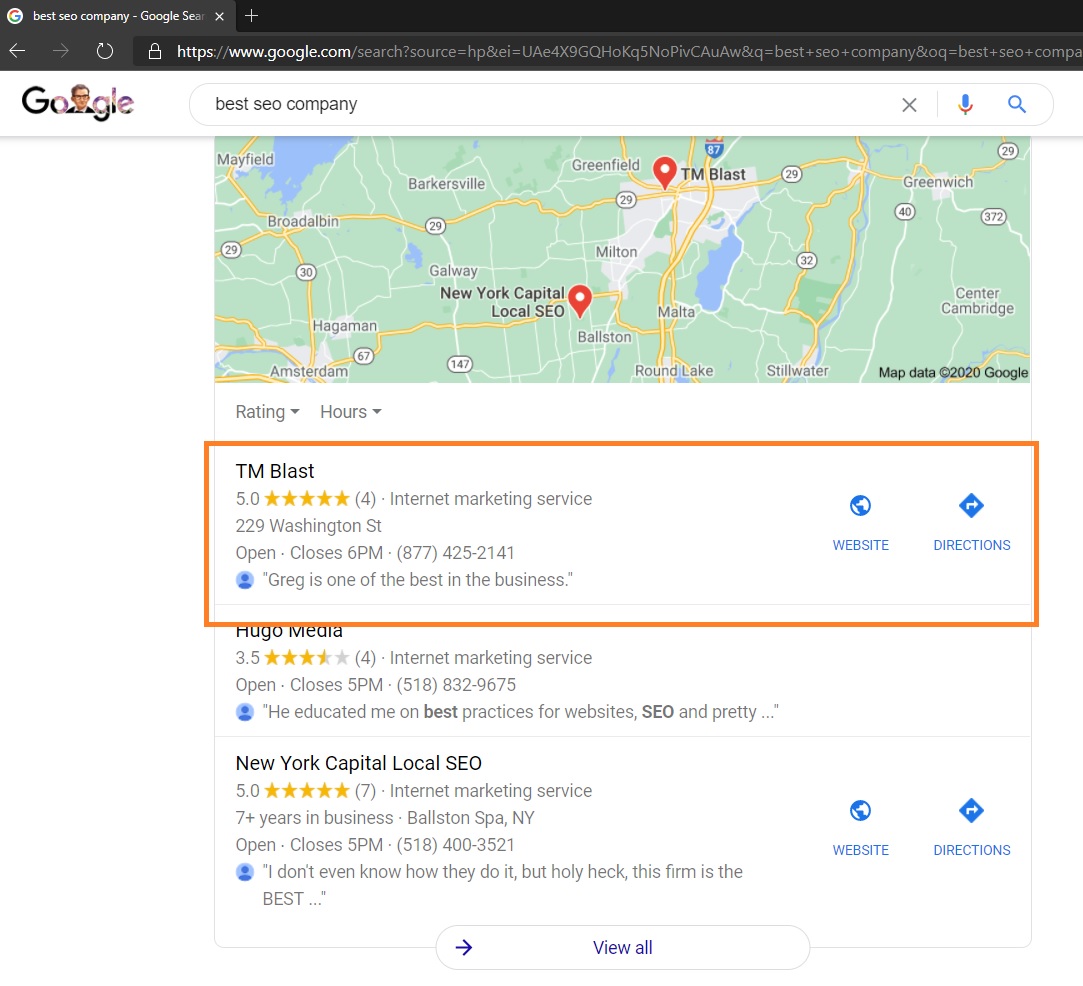 Backlinks and Broken Links
One area that my audits don't spend too much time exploring is link building and broken links. Some audits may touch upon these areas, but I generally give a high-level review on both places. The only time I will call out broken links is if it will lead to increasing a page's rank in Google.
Video Review Analysis
Every audit that I perform now receives a video explanation for myself, which you can watch below. I found my audits needed explanation to understand everything. Also, I found removing the call with a potential client reduces the pressure of a sales pitch. To remove the zoom call that might feel like a sales call, I now record a video explaining my findings. What is great about the video audits is that you have access to them to watch me explain certain parts as often as you like.
While the videos are out on YouTube, I don't share any first-party data in the videos. That means I don't share Google Analytics traffic, Google Search Console visits, revenue, sales, or anything else that can compromise your business. The data that I share come from third-party sites, which anyone can find if using the same tools like me.
My Expertise
Search Engine Optimization is something that I'm good at, which is a humble brag for sure. However, I've been working in the SEO field since 2011, so I'm comfortable with what I do. What might only take me 30 minutes to review an entire site could take someone hours. The analogy that I give is if I had a professional plumber come to my house to fix something. I could go on YouTube and watch videos on how to do it myself, but it will take me longer. Besides taking longer, I might mess up something that I did not even think about. In cases like that, I think it is best to get an expert to help.
Next Steps
If you are looking for a website audit of your site, please drop me a note on my contact page. You can put in "Free SEO Audit" in the form's subject line, so I know what you are looking for from me. Within the message, you can put down what you are looking for as well. Some examples include improve search rankings, increase organic search traffic, and or want a regular checkup on your site!
If you think someone could benefit from a Free SEO Audit, you can send them my way. I offer the best SEO Affiliate Program around where I give a recurring 10% commission to any signed contract. Feel free to reach out to me if you have more questions about that!
Finally, I give away what I do for Free in my SEO Workshop section. Learn what I look at to increase organic traffic to websites in over an hour of video content!