[social_share style="circle" align="horizontal" heading_align="inline" facebook="1″ twitter="1″ google_plus="1″ linkedin="1″ pinterest="1″ /]
http://gkris4.wistia.com/medias/hjkbu9x3h8?embedType=seo&videoFoam=true&videoWidth=475
Today we are going to learn how to use Top Conversion Paths in Google Analytics
to make better marketing decisions to build more conversions for our website.
This is an area that many webmasters don't use. Most of the time you will just look at Goals within Google Analytics and base conversions off the last click. However like in baseketball, the person who made the shot certiantly got help. As a coach you need to make sure you understand that because if you sit down the player that assists your best shooter chances are your best shooter will score less!
Here we are in Google Analytics
All of this data below is from a side project that I worked on from September 2012 – April 2014 called the Knights of Columbus Council 85. The main goal for the website was to get people to fill out the form to inquire to rent the hall. There was no PPC that went into this project. (This data is from April 2013 – April 2014)   Here we are just looking at Goals.   


Now let's use Multi – Channel Funnels and click on Top Conversion Paths
This is the standard dashboard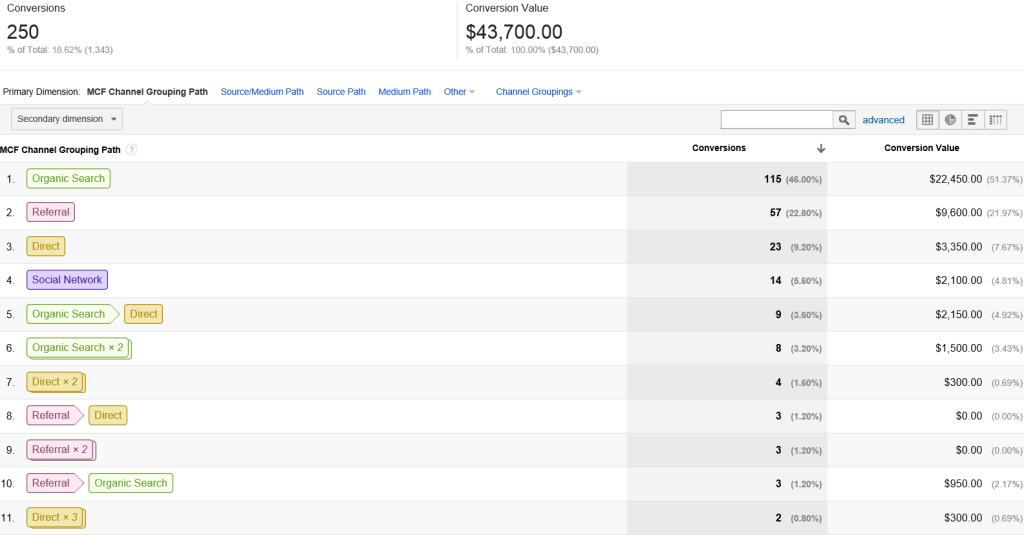 Now we are only going to see what conversions started with an organic click. I clicked on the search box that says advanced. Then I changed the settings to say "Begins With" "Organic"   That is why you see the Advanced Filter On

Let' see how many conversions started with a referral click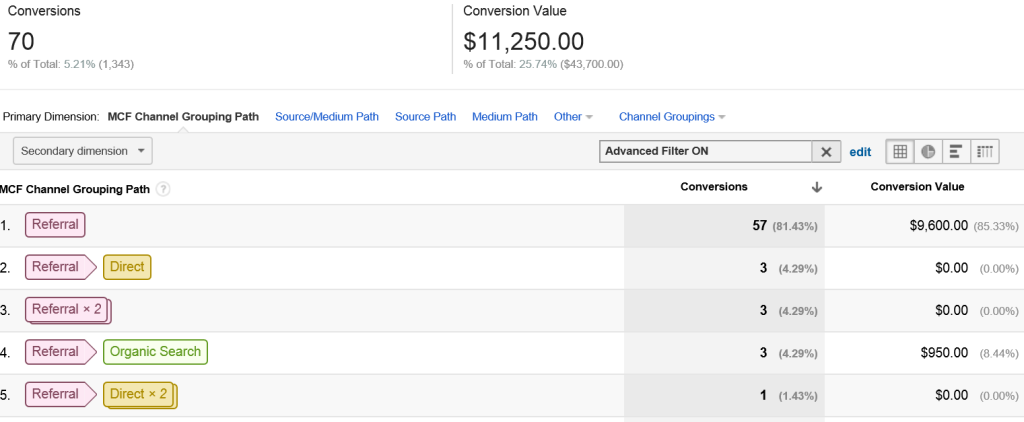 Now I am curious what referral sites are driving conversions. I am going to change "Begins With" with containing and click on Source / Medium to show the actual sites.