By: Greg Kristan
I am incredibly new to social media. What that actually means is probably not what you think. You see I do have social media platforms. I do have a Facebook, Twitter, Google +, and a LinkedIn, but I never really took full advantage of these tools. One amazing thing about where I work is learning from others. One of the members here on the SEM team took about a half hour one day to show me a platform called HootSuite showing me real examples of stuff he works on. His name is Chris Kiertz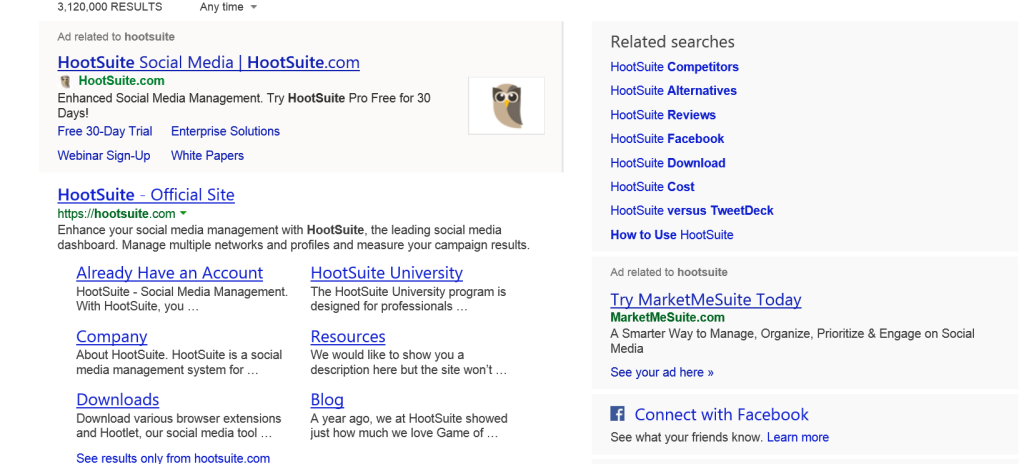 So what is HootSuite?
This platform can be used for you to spread your blog post to all of your social media platforms. However, I don't use HootSuite for that. I think that is generally lazy.
I use the platform to search for what people are talking about. I connect my personal Twitter account to HootSuite and look to see who is talking about myself, mentioning myself, mentioning something in SEM, and more! This tool allows me to connect with thousands of people who I have never met before, yet already have a connection with. This is a fantastic way to build a brand!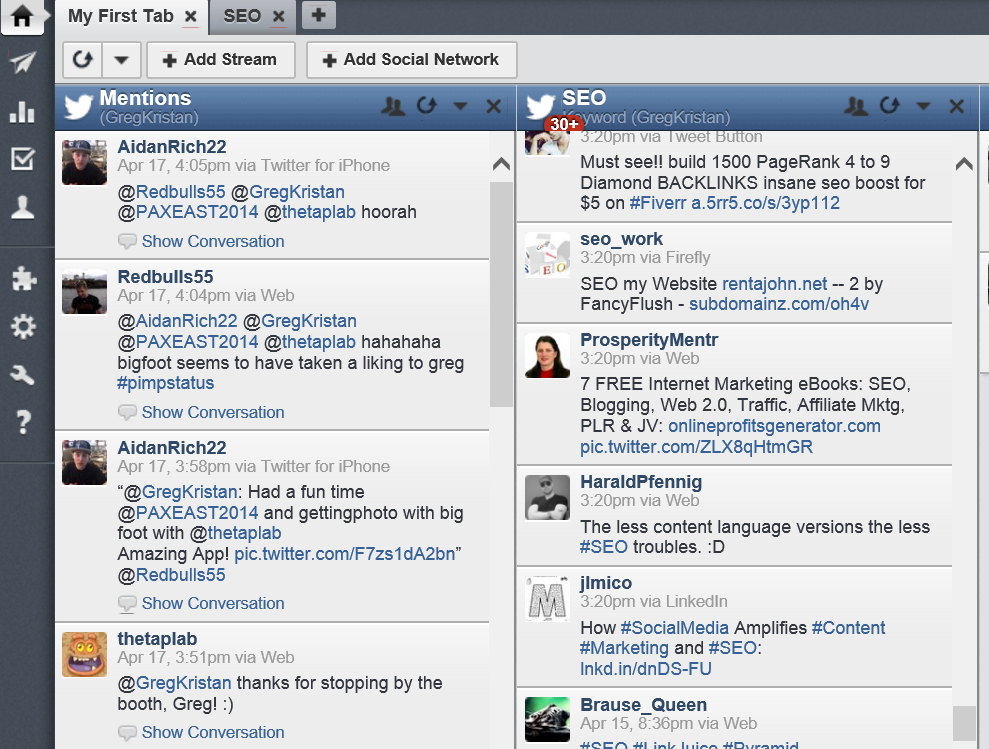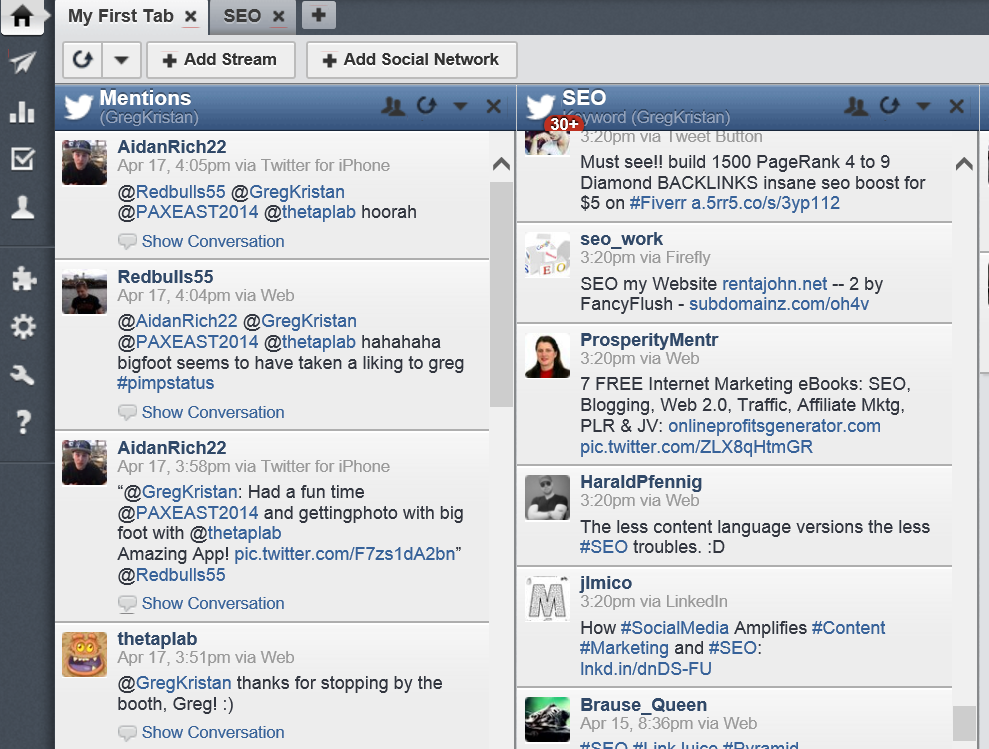 How?
Ok, so as many of you know TM Blast is not a full time job at all. This is just a blog to experiment with for my actual job. At my actual job I handle 10+ accounts daily and I need to make sure I am on the top of everything. One way I do this is to have hootsuite set up to see who is talking about my client. Both good and bad!
If it is Good
Then great! I can retweet their message, ask them questions, favorite the post and more. Perhaps if people are out on the web already posting pictures of my product I can see if I can post it on our own business page. You see this works great in a few ways. One is that I don't necessarily have to be the one getting pictures or asking for reviews. I can use what my audience is already providing! The second is that real people with their real message to my Twitter account already holds more weight than the business saying that this product is good.
If it is Bad
Turn this into a strength! This is something time and time again I see all over the web. People negatively bashing a product or service. Heck, I do this all the time! But you know what is cool? What is cool is when I put out something and somebody from that company comes in and responds. Not responding in a negative way, but actually responding to see how they can help.
I have a few clients where they will go out of their way to actually reach out to these people and offer full refunds, discounts, and much more! You see, leaving these messages online without a response looks bad. The real companies out there using HootSuite see what everyone is talking about and work to keep their audience happy. This makes a brand, not a product.
This picture below is exactly what it looks like at my job. We use this program to see who is already talking about us, both the good and the bad!


Recommendation
This tool is way too important to not use. Keeping current users or customers happy is what every business wants and needs to do. However, there will always be the customers that are not happy. By using this tool, you can see their negative feedback and improve and even make them happy!