When you use the Bing and Yahoo Ad Network you have to create custom tracking URL's to track your data in Google Analytics. Bing is a platform that I think most marketers should take advantage of. Generally speaking, you will have less competition and also less to spend on clicks. You can also mine the data from Bing and Yahoo and use that in your Google AdWords strategy. I think it is a safer way to learn about pay per click yet not be burned by the higher dollars that are associated with Google AdWords.  Today I am going to show you how to track Bing and Yahoo PPC data in Google Analytics.
Step 1
Below is the link you want to click on. Here you are able to develop your custom tracking code for your paid campaigns.


Step 2
Now you want to fill out the data for where your campaigns are pointing to. Once everything is added, you can then click on submit. This is just an example, so this is not the exact tracking code for TM Blast. I will show what that code looks like in the next step.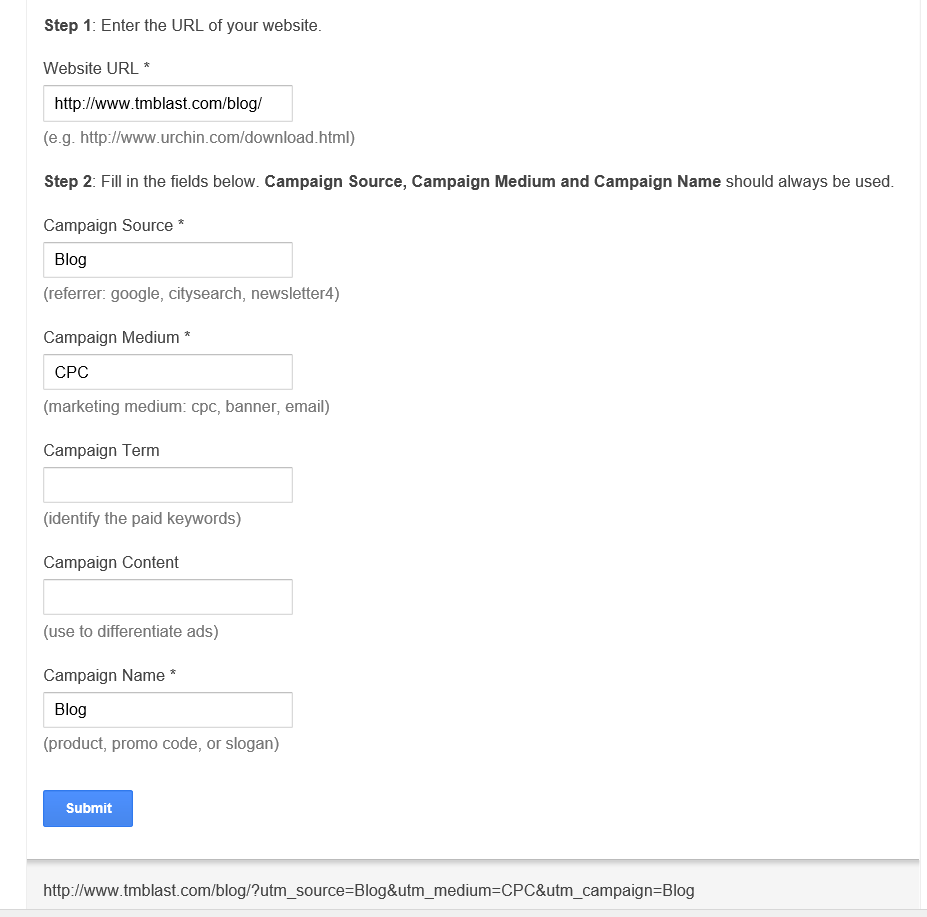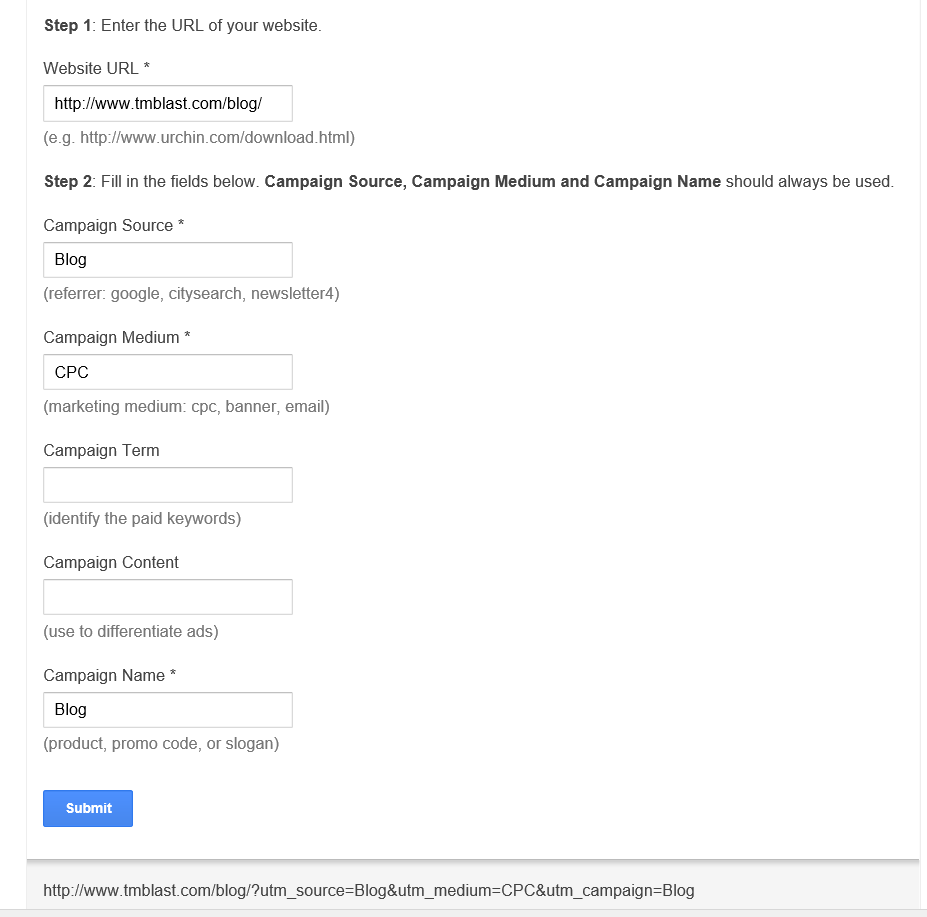 Step 3
Now that we have the code we want to copy it and paste it into our campaigns. This is pretty simple and once the tracking code is placed you will start to pass the data over into Google Analytics.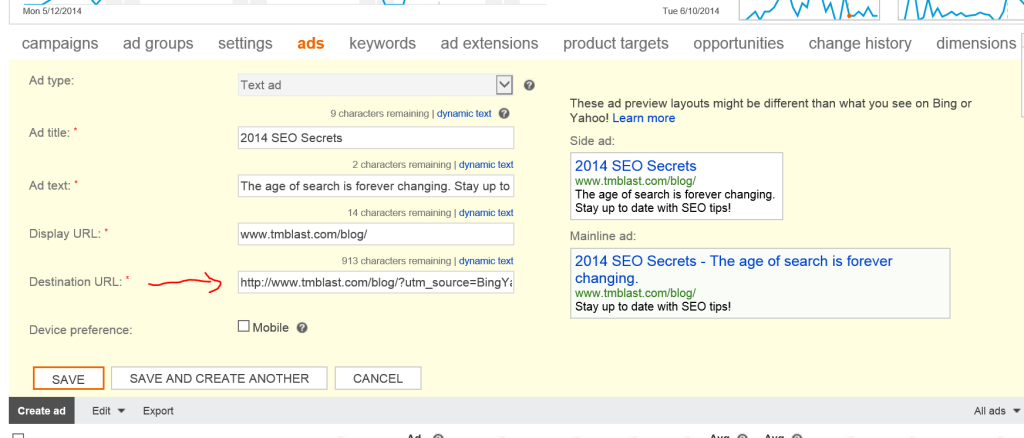 Step 4
The final step is to enjoy the data, and make great decisions!
I did not have the tracking code set up initially so I did lose out on a lot of data. Something that stands out to me is that while my cost per click is a lot less, my actual bounce rate for Bing Yahoo PPC is pretty high. In the future months I am already preparing to test out new ads, new landing pages, and new keywords to see what yields a better result. As of now, I am trying to gather data for my next phase.
Stay tuned!