Did you know that Bing Webmaster Tools has an inbound links section that will show you the anchor tag used to link to your site? Chances are you probably only use Google Search Console, but Google Search Console will not show you the hyperlink text that links to your site. This is something unique within Bing Webmaster Tools, so it is worth checking out.  Pulling this report in Bing will only take a few minutes at most, but it will give you a high level outlook on your site. As a note, you will not get 100% of the external link information from this, but that is the same said for Google Search Console, Majestic SEO, Open Site Explorer, and more.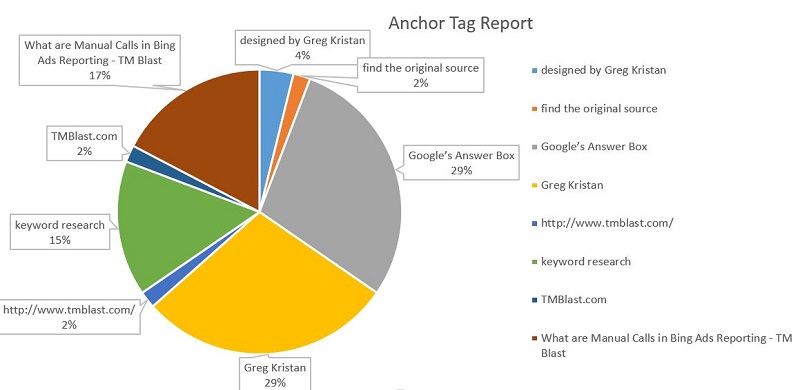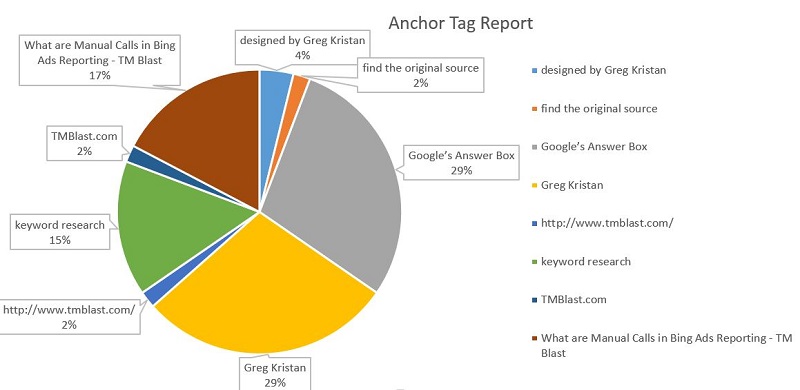 Go to Bing Webmaster Tools -> Inbound Links
From here, you want to click on the export all button to download all the links to your site in excel. Something neat you can do here is visualize the trend your site is on with acquiring links. You can change the dates at the top right to better visualize this.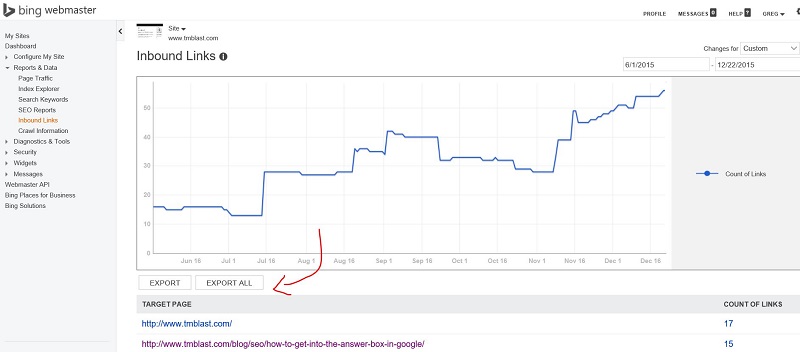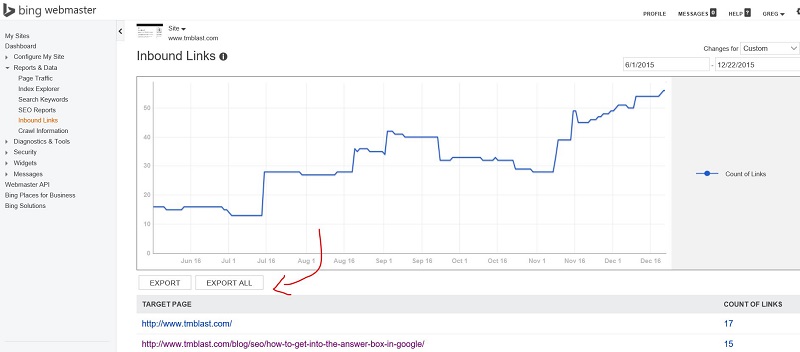 Excel Pivot Table to Visualize the Report
With all the data in excel, you will need to select all the data and put everything into a pivot table. If you need help with that, here is a helpful guide on using pivot tables with webmaster tools.
From here, you will want to put the anchor tag in both the rows and anchor sections on the pivot table. Once both are there, you will then head over to the pie chart and show the data from the data into a pivot table.
Here is how I have mine set up.


Helpful Hint
If you had a lot of links to your site, you will get a very large pie chart with a lot of small lines representing very small percentage points. What you can do is run a rule in the pivot table to group anchor tags by a greater than and a less than rule. For example, you can say that I want to only view anchor tags that show up 30 times or more for my site. When you run that, you will see the pie chart show off a few unique tags and then leave the rest as an others category