Checking keyword rankings is a good barometer to measure your SEO strategy. Looking at simple metrics like growth over a period can allow you to see if your plan is starting to gain traction in Google and Bing. Being a small business myself, I am always looking for ways to cut costs, so I tend to use free SEO tools when I can. One type of tool that I am still testing out is free keyword ranking platforms. Below is a list of tools that I have either used or have been recommended to check out from other professionals in the field.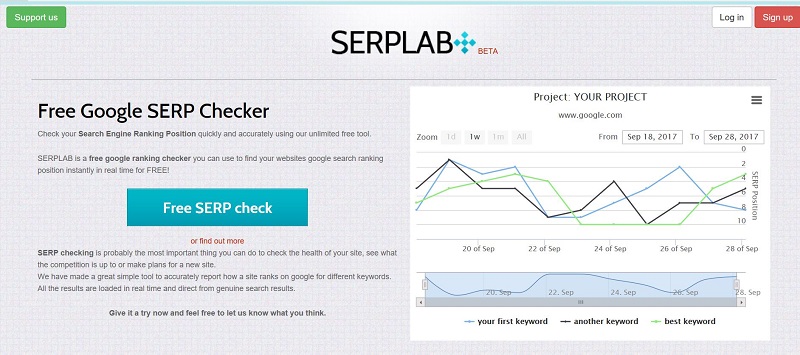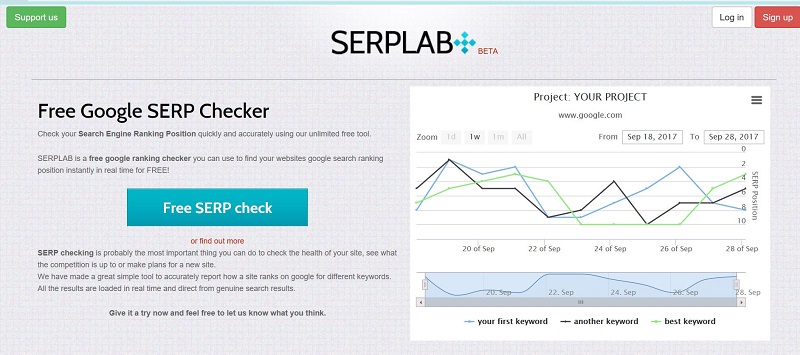 This is a free tool to check your search ranking position. This is a great and quick way to get your google search ranking position instantly. I have personally not used it, but I hear from a lot of different SEO professionals that it is excellent and works perfectly for them.


This is a plugin that can be used with Mozilla Firefox. The way the tool works is that you can copy and paste a bunch of keywords into it and run the ranks for Google, Yahoo, and Bing. I use this tool a lot with Firefox because I can export the results right into Excel to send over to someone. I have noticed that if the tool is processing a lot of keywords, you might see the Google rank not show up anymore, so it is something to be aware of when using this tool for large checks.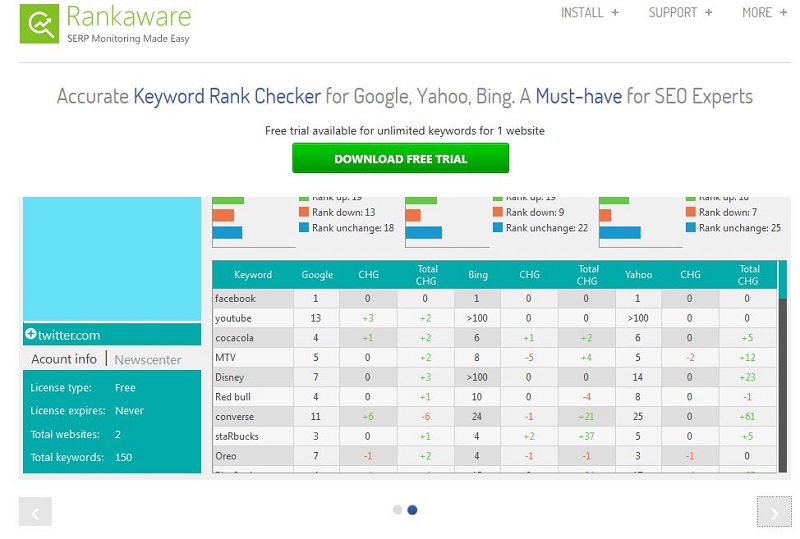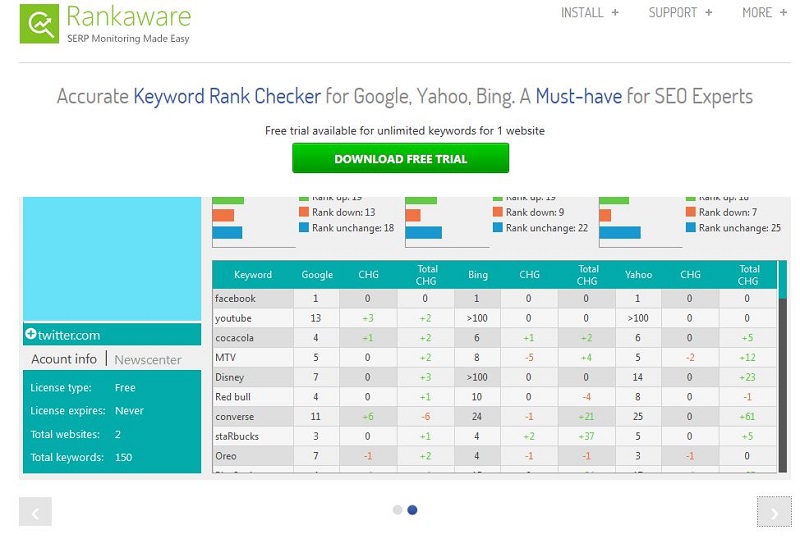 This is one of my favorite free rank check tools. I use this practically every single day for my site. I like it because it gives me a great high-level view of how much my target keywords have grown or lost rank in Google and Bing. Other tools will need you to use a tool like Excel to total all the data, but this tool will give you excellent looking graphs. I personally recommend this tool for anyone looking to get a good snapshot of their site. This is a free option as long as you use one place but will cost money if you want to view others.
One of my favorite parts of this tool is that I can set it to run on a schedule. That means I can be on my computer pulling other reports, or just surfing the web and the report will automatically start from the back-end.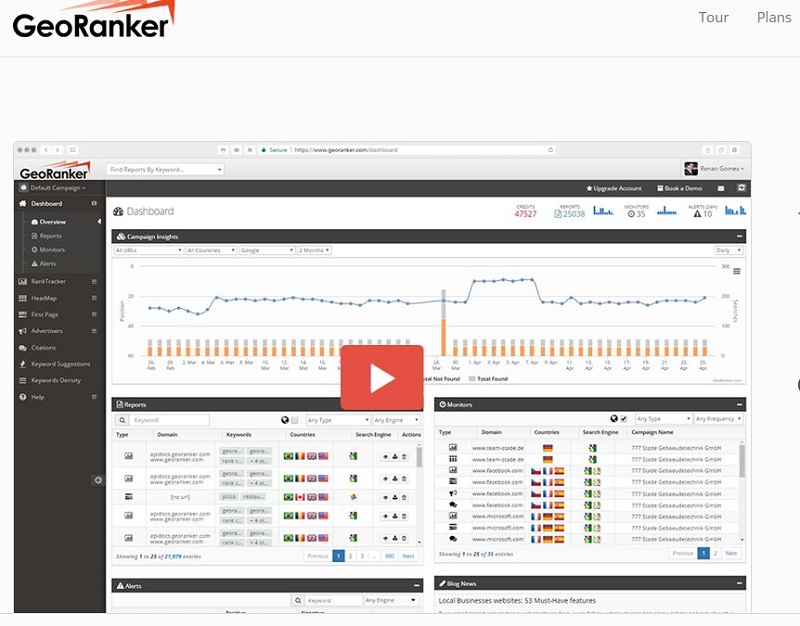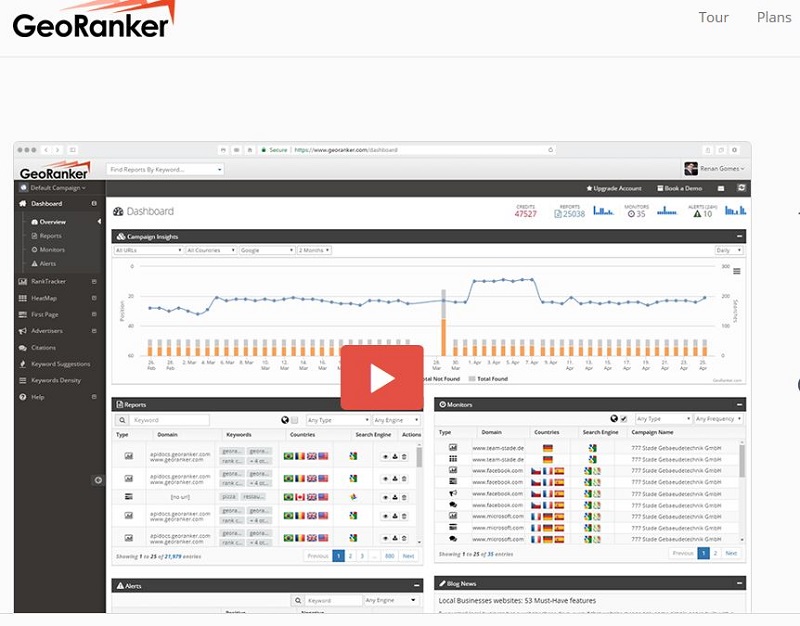 This is an excellent tool for local SEO keyword checking. Unlike most tools, you don't get that personalized search aspect that will show you how you rank in a given place. All you have to do is choose the keywords you want to check, and the location and you are ready to go. This is a freemium service that is good if you want to look at local ranks. You can get up to 500 monthly free credits to check whatever you need, but anything else after that will turn into a monthly subscription.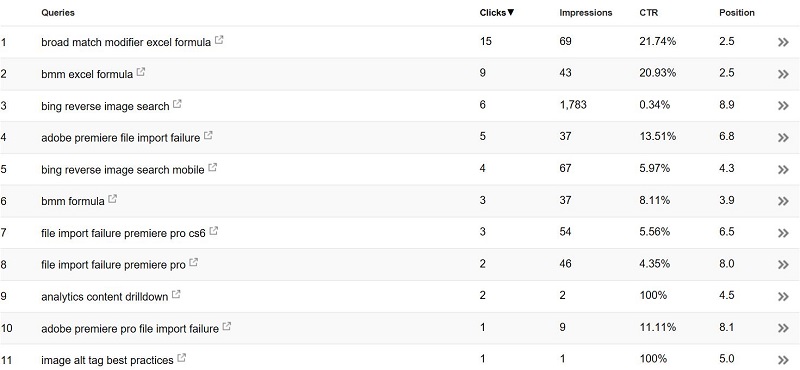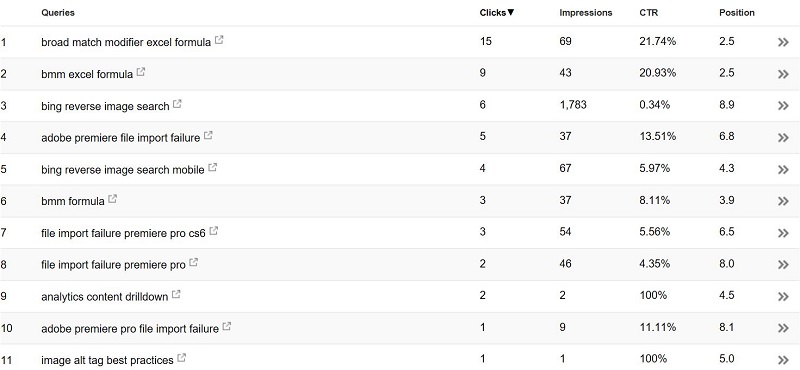 This is a pretty standard answer that you will see everywhere. If you want to see where you rank organically on Google, you should take a look at their tool called Google Search Console. It acts as an aggregate and a directional keyword observation. What I mean by this is that this tool should directionally show you the growth of lump of keywords. This is a good indicator to see if top pages are gaining more impressions and clicks based on the work that you are doing
Google also said that they are trying to bring over voice search queries into this tool. The problem right now is just how long the questions are, so it will probably look like something similar to the traditional search query data, and it will be lumped together. Another thing to remember with this tool is that it only goes back 90 days, so you will need to archive the documents monthly, so you have something to go off many months down the road.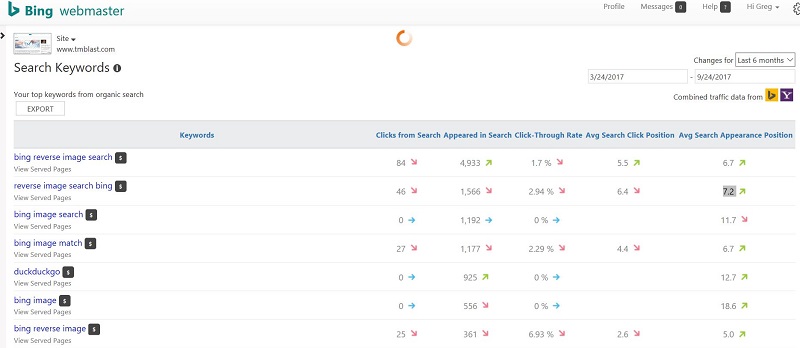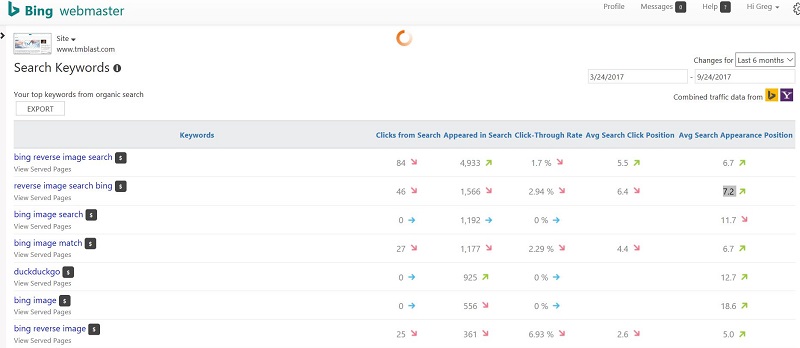 Don't immediately dismiss this tool because it's not Google. Depending on your field, you might be getting 20% of your organic reach from Bing, so it's best to use this tool. One unique advantage that this tool has over Google Search Console is that it will show you the CTR% difference of when your keyword moved up down in their SERP. If you have the time to go further, you can take all of this data and run rules to see why a keyword rank dropped. If you did not hit a certain threshold for a CTR percentage, you might then notice a drop in position. This is a great way to test different title tags and descriptions later and see if you can improve your CTR% and rank.
This is a powerful tool for keyword rank monitoring and keyword research. It's absolutely free and does not need a credit card to sign up. Just simply leave your email address along with your name and the tool will send you an email with the instructions on what to do next.
This is a pretty basic rank check tool. You will be able to see how your terms that you are tracking change over time. I have personally not used this tool, but I hear it works fine.
Conclusion
As you can see above, you have many great options to find the best free SEO keyword ranking tool that is out there. All of them come with something unique, so it is best to test a few and see what works best for your website and your keyword goals. One thing I would add is that you should not live and die by keyword rankings. You should be using these tools directionally to see if an individual page is gaining in impressions which means that the visibility for keywords is starting to grow.
One thing that some of these tools don't do is show your mobile rank. Google already processes more search queries via a mobile device, so you should measure your desktop and mobile rank if possible. Google Search Console was the only one on the list that will show you that information for free, so if you are interested in mobile rank, I would suggest using AHREFS so you can see the real split in desktop vs. mobile rank.
If you have any questions on why your keyword ranks are not improving, I offer an Free SEO Audit that can deep dive into the issues of why your positions are not growing. Based on that, I also provide New York SEO Expert if you are looking to have someone consistently work on the ranks on your site.