Compressing images on your website will significantly improve your page speed and your SEO. See how to do this using MS Paint!
The Problem With Images and Speed
I use a lot of images on my blog posts for this website. Having pictures on my blog posts are great for my audience, but I was making a mistake in SEO with what I was doing with them. I was just resizing the images in WordPress after I used the snipping tool to capture something. What happens when you do this is that Googlebot see's the actual original size of the image file, but then they are shown what the preferred size should be. This takes up time to render the page as Googlebot then has to compress the image down to what I wanted it to be. Also, I had a larger image file, so Googlebot had more information to render that ultimately was not important.
This is what my page looked like with a site speed score in Google Search Console. While a 72 out of 100 is alright, I knew I could make this even better with just compressing the images to speed up this page.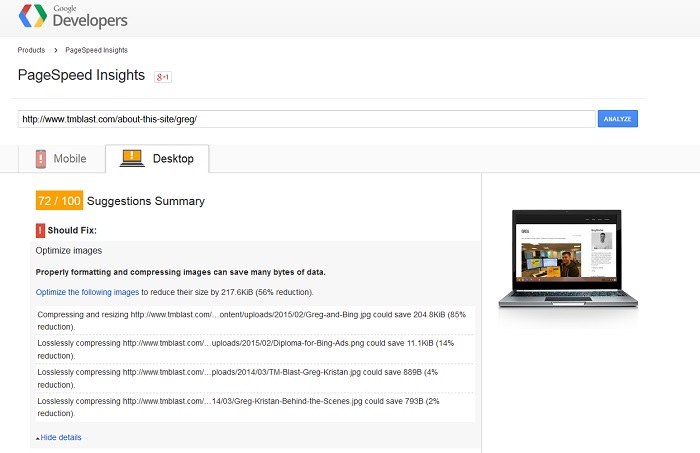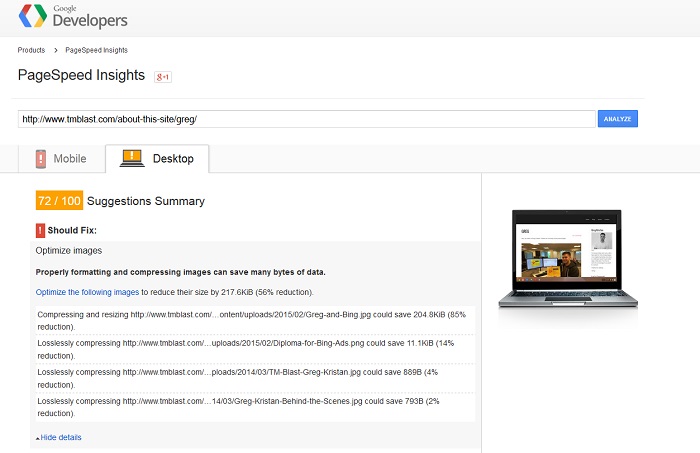 Steps to Compress an Image in Microsoft Paint for Your Website
With the images already on my WordPress blog, I simply just saved the images from that page to my desktop. From there, I opened up the images in Microsoft Paint to scale the images appropriately. After that, I am going to replace the original picture with the new sized image that I created in MS paint on my WordPress page.
The original picture on this page. Notice just how big this was! I had a pixel size of 2048 by 1536. I am pretty sure I was scaling that down to 800 in Microsoft, but still, Google was seeing this gigantic file that was totally not necessary.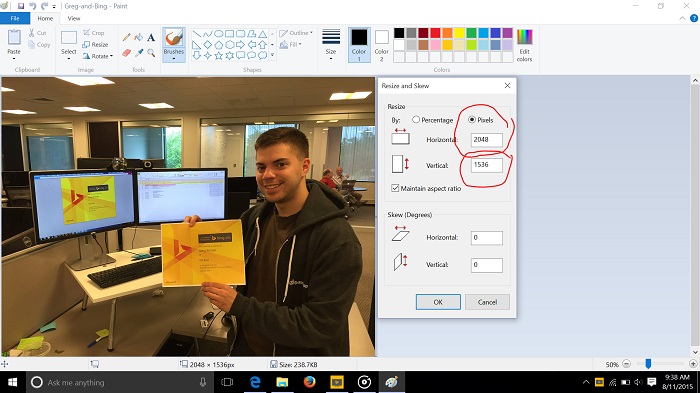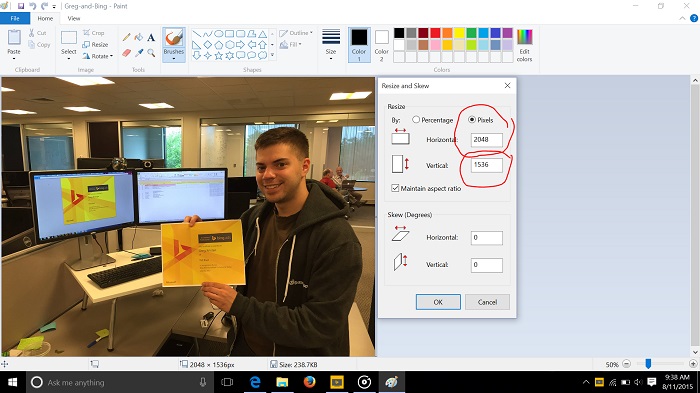 After making the changes in MS paint.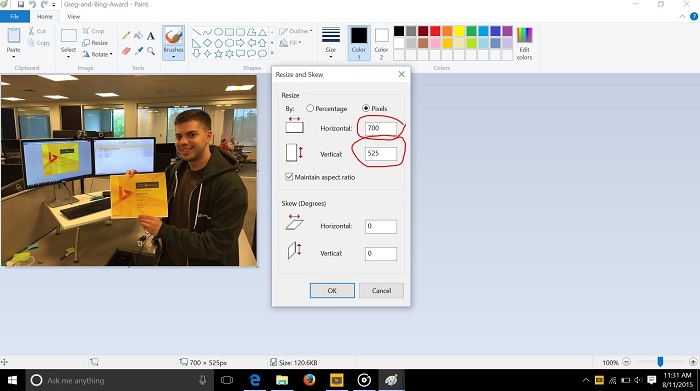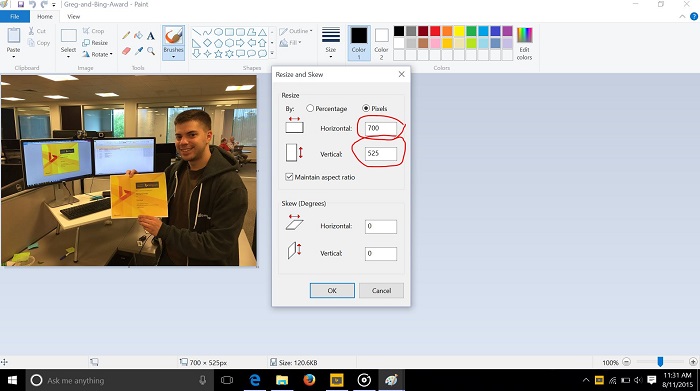 So What Does This Do?
That original image had a file size of 238 KB. After I made those changes above, I now have an image that has a file size of 120 KB. That is close to a 50% reduction right there. I took another image from that page and dropped it from 83.8kb down to 49.6kb. Again, I was just scaling the image slightly down, but I was keeping the high resolution and the view pretty much the same for the user. These changed were solely down for Googlebot for my website.
Once I have the new images, I simply went back into WordPress and replaced those images with the new images I created.
Run the Test Again in Google Search Console
From here, I can see that my score has now improved to an 85 mark. This is really important for me as Google organic traffic is my biggest traffic source every single day. I need to make sure that Google see's my site as fast for both mobile and desktop, so this is something that I put a lot of time and attention to.
There are a lot of reasons to why I want a fast site. First, I think of my audience. If I can save time with how long the page loads, I hope to keep more people engaged with my content without bouncing back to Google to see what else they can fine. Second, I want to show Google that my page is fast and is more SEO friendly. Any advantage I can get to show Google that might site could be the best for a searcher's request, I am game.
If you are interested in just how important page speed is for companies, you should check out this post about how one second could cost Amazon a billion dollars.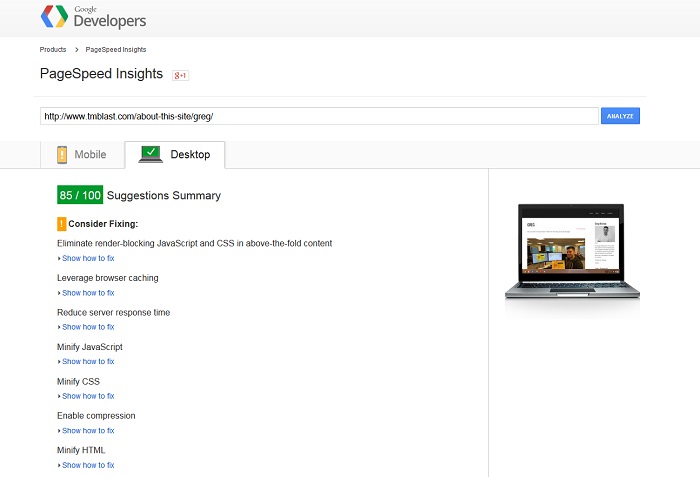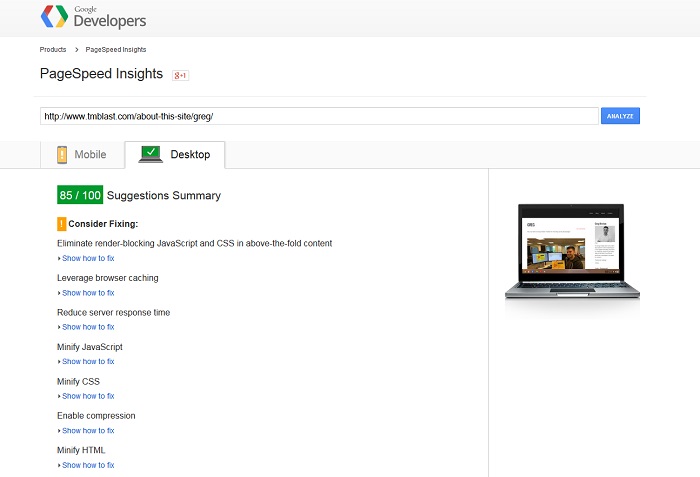 Conclusion
Just compressing images is still not enough if you truly want a fast website. However, I think this is a great first step that makes a large difference for your website. Since MS Paint is free, I think this is something everyone can use to make significant changes to their website's performance.