Does my audience use Bing? Is my audience even on Bing? Why should I even care about traffic from Bing? Does anyone even use Bing?
These were the questions that I was asked whenever I brought up the idea of Bing Ads to certain clients at the SEM agency I use to work for. During my time at the SEM agency, I was lucky to have data for so many different verticals and the search breakdown between Google and Bing.
Today, I would like to share an amazing feature within Bing Ads that will provide the data of the core searches that happen within Bing and Yahoo for an array of business verticals. Some verticals like finance, auto, and travel could even have as much as 25% overall search traffic for a website. I use to work on an airline ticket website and saw this first hand, so I know that certain verticals have a large audience that exclusively uses Bing and Yahoo over Google. This post has nothing against using Google AdWords, but simply about how using Bing and Yahoo could enhance your marketing efforts where their are exclusive searches happening every month.
How to use Bing Ads Campaign Planner?
The first thing you want to do is go to the tools section at the top of your platform and click on campaign planner.


You are now brought to a screen like this. This is just the main dashboard and it shows the top verticals with the most amount of search volume. The right hand side is where you are able to look for a specific type of business and how it stacks up in Yahoo and Bing.


Air Travel in The Bing Yahoo Network
Here is some incredible data that shows how much volume there has been in just the past year alone. As a note, I am just looking at core searches for Bing and Yahoo and just the U.S Market. You should play around with the geography of your business if it is not just in the U.S. You should also mess around with the Bing and Yahoo search partners if you are opting to advertise on those sites.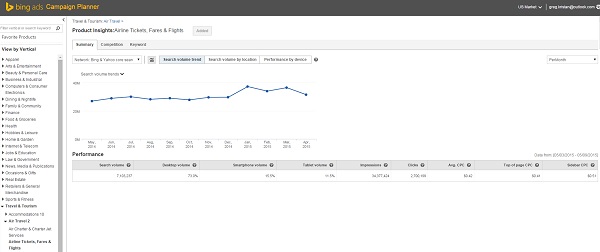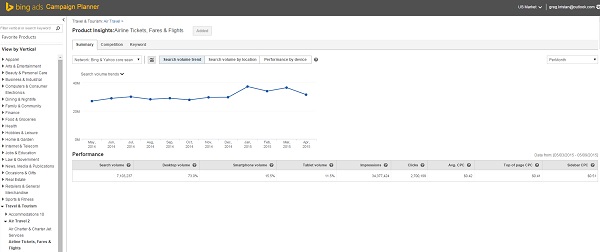 You can drill down to the location for where these users are searching for. I think this is pretty useful for Bing Ads. If you see a large percentage of your users are searching from a particular location, you should consider additional advertising to that area. You could set up an exclusive ad group that focuses on that region in Bing, or you could even run offline advertising just to see if that actually increases online impressions since the audience is already using Bing and Yahoo to search.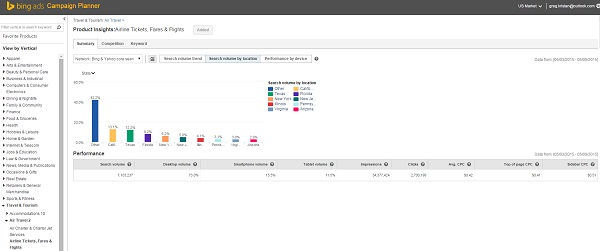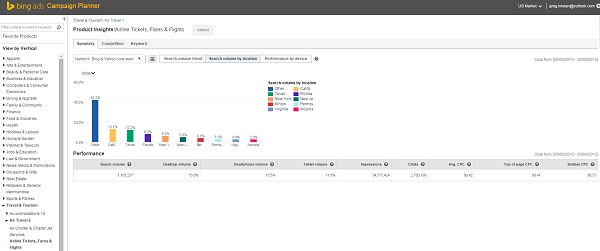 You can drill down to the device that is used. I think this is important because you can see more areas of where you can optimize your campaing. Perhaps you are seeing a lot of searches happening on mobile. You could develop a dedicated mobile landing page as an A.B test in Bing Ads just to see if that converts better or not. You could even try and build a campaign that focuses solely on mobile searches.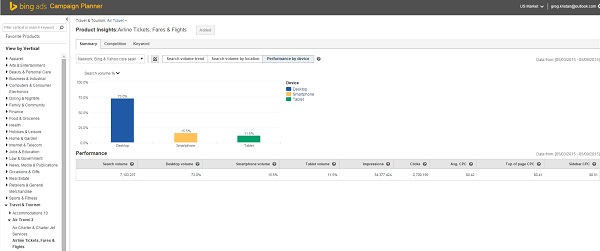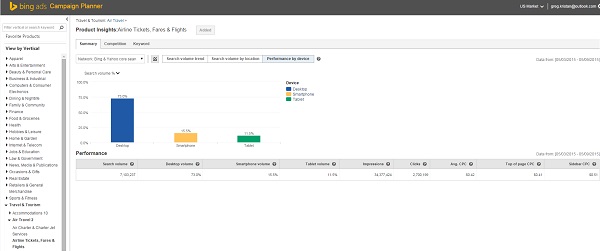 How about we see who our competitors are?
Now, I love this part of this tool. In fact, my old company is listed in this list. This can be used by an SEM agency to get an idea of who they are dealing with when starting Bing Ads. This is also a great way for the client to see who is actually a competitor on this platform. You could even review their landing pages just to get an idea what their message is and what your audience is already seeing when they search.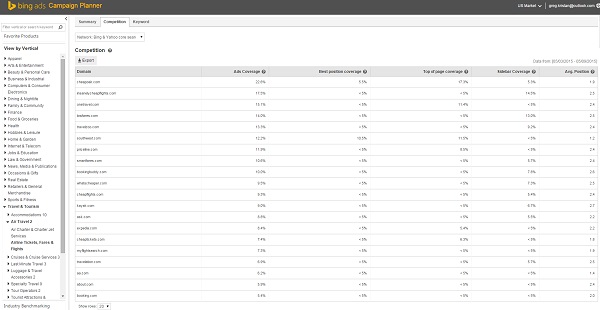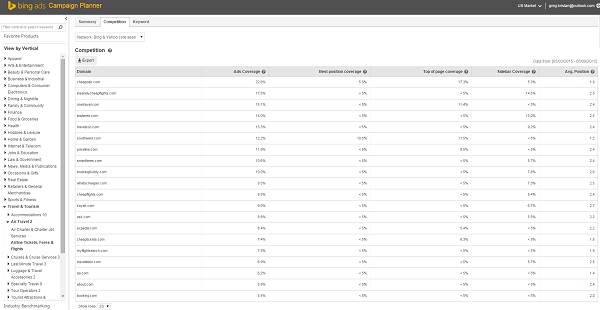 The breakdown by keyword I think is even more important. 
If you are running Google AdWords, but not Bing Ads, I would recommend downloading your keywords that you are bidding for in Google and put those terms in excel. Then, I would download the keywords in Bing and run a condition format that highlights the overlap. Then, I would run a rule to hide the duplicates just to see the terms that you are not going for in Google that have search volume in Bing and Yahoo. You should consider adding those terms to your Google PPC account.
Something else that you might see that I wanted to bring up. You might see certain terms perform better on one search engine compared to the other. You should always look into factors like quality score for that term, impressions, clicks, click through rate, conversion rate, and more. The above suggestion is just something to get the ball running if you are running AdWords, but not Bing Ads yet.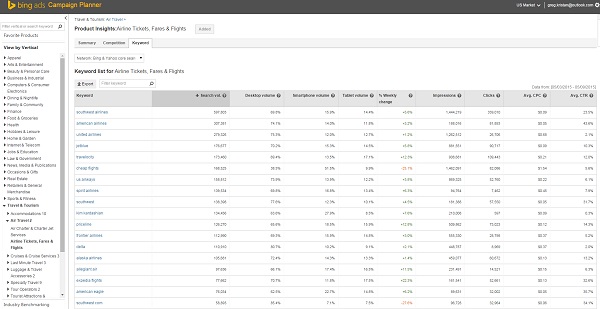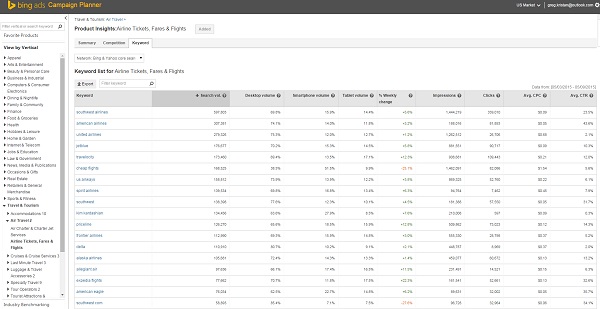 In Conclusion
The big takeaway with this post is to not dismiss the Bing and Yahoo Network because of what ComScore or some other website says. Use this tool to see if the vertical you are working on actually has search volume with these search engines. If you notice that there is search volume, you should strongly consider using this platform to capture that audience that you would of otherwise missed if you did not advertise to them.
If you wanted more data on people who use Bing and Yahoo over Google, check out Yahoo Bing Network audience stats that might surprise you.