Are you tired of getting spam visits from certain countries? This tutorial will go over how to block and filter website visits from Russia and other countries easily in Google Analytics.
Step 1: Review your Website in Google Analytics
Below is an example of a website that started to get a lot of spam visits. Originally, the webmaster was happy to see the visits come to the website. It became obvious though that these visits were actually bots from another country. These visits were bots that were coming in from Russia. We confirmed this in step 2 of this tutorial.


Step 2: Use the Geo Location Tab


Now, I have nothing against Russia and I have nothing against China too. However, Russia had a lot of visits recently which was a bit about. The other areas that confirmed that these were fake visits was the 100% bounce rate, the 1.00 Pages / Session, and the Avg. Session Duration set at 00:00:00. Right there, I could tell that these sessions where actually bots that were pinging my friend's website.
Let's take it a step further and click on Russia to see what else we can discover.


I clicked on Russia and Google Analytics showed me where the visitors were coming from. I will now go forward and block these bots from being recorded on my website!
Step 3: Create a Custom Filter
The image below shows that I need to go to the Admin tab at the top of my Google Analytics dashboard. As a note, you will need to admin rights to block out the countries. If you are the admin then your are fine, but if you are not, you should contact your webmaster to either do this next step or give you access to do this.
Next, I am brought to this screen below. The step that I need to do is click on the tab filters. As a note, I did white out the name of the website that this Google Analytics account belongs to.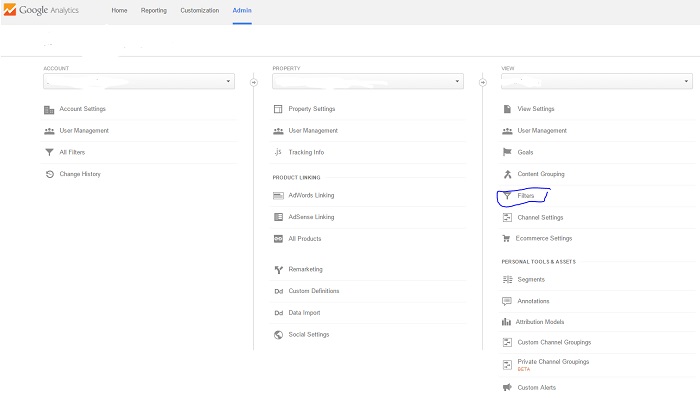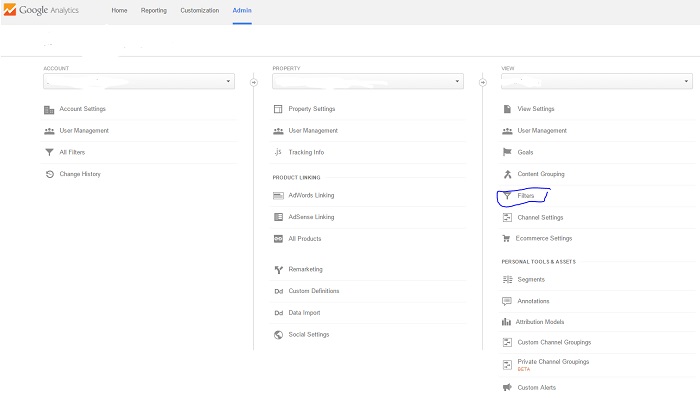 Here you have to create a custom filter. All you will need to do is click on the red box that says new filter
Next, I want to block some visitors who are coming from a certain country. See this image below for what I put in to block this particular city. As a note, you need to create a custom filter type to have an option to block a city. That is why under filter type the box custom is in a darker color since I am using it.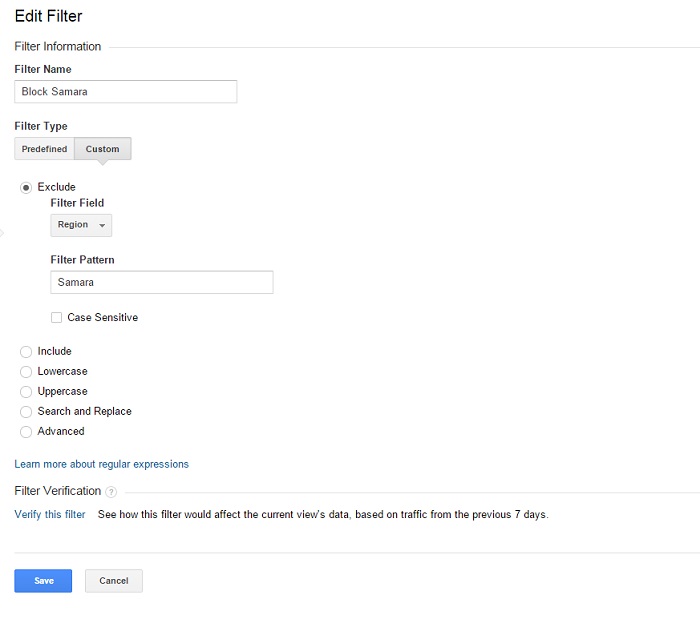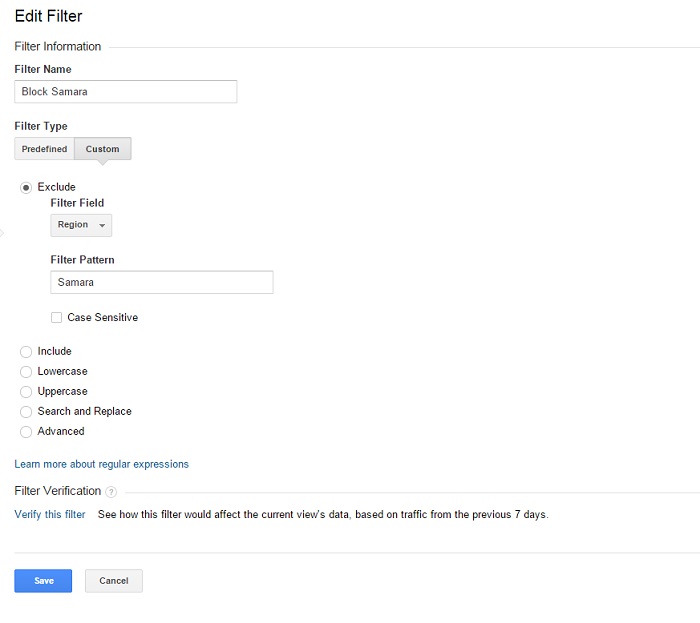 Check to see if it has worked with a verification tag. I clicked on verify this filter to see this image below. This image below tells me that there have been 90 visits so far from this region in Russia.
Step 4: Wait a day and check your results
It is important to check your dashboard the next day just to make sure you have blocked those visits that were coming to your website. You will notice with the image below that those visits dramatically dropped off after we created the custom filter.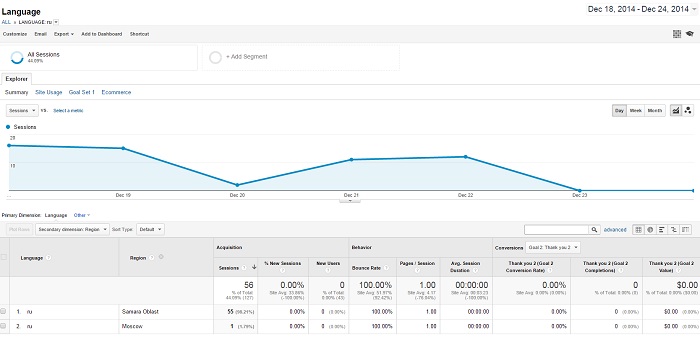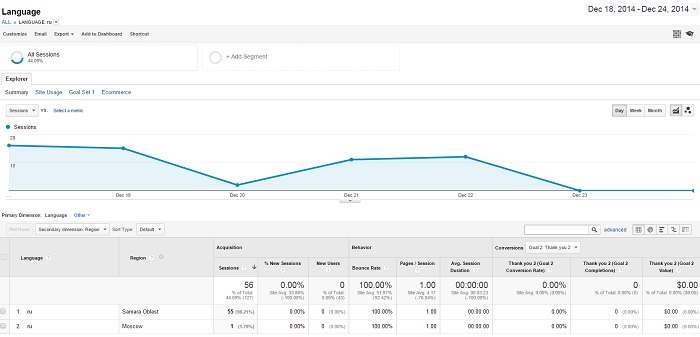 We have now blocked certain countries from reporting visits in our Google Analytics account! Since we did this, our dashboard will start to improve with metrics like bounce rate, pages per visit, time spent on the site, and more.
Here is a related article on how to block Semalt and other spam sites to your website.