[social_share style="circle" align="horizontal" heading_align="inline" facebook="1″ twitter="1″ google_plus="1″ linkedin="1″ pinterest="1″ /]
Tracking your data in Bing Ads is crucial for a successful PPC campaign. Let's learn how to add the custom tracking code to your site easily to gain the CPA and conversion data in your dashboard!
The Dashboard
Here we are on the Bing Ads dashboard. Notice the arrows that show the CPA (cost per acquisition) and Conversion. That is what we get once we add the custom tracking code to each page on your site per campaign.


The Campaign
For this example, let's look at the Free SEO Report campaign. I am going to click on that campaign so I am only looking at data for that. Now I want to look at the top of my menu and look for tools.


Once we are there we want to go Campaign Analytics.
Campaign Analytics
Here we are on the campaign analytics section of Bing Ads.


As you can see I already have a goal that was created for the home page.  I had my landing page just be my homepage and I had a form that you could fill out on the home page. Then the next step was after someone filled out that form they would get to a unique thank you page. So essentially it is a 2 page step. Notice the picture below.


The first thing you need to do is name the goal. I simply just called it the Home Page Conversion. The next thing you need to do is create the Land step. That means where the user will land after clicking on your PPC Ad in Bing and Yahoo. I simply called this step Home. Now for my example that was it and the conversion step was the next step after landing on the page. If you have more than 2 steps you simply click on the add step box. You always start off a Land page and you can have as many steps as you want.
I did this as an example below. Essentially, it was a landing page visit, a prospect visit, and then a conversion visit. So in this example it would be someone landed on my home page. They clicked on the form and got to my contact page. Then after filling out their information the user is brought to my contact thank you page.


The Tracking Breakdown
So now that we created our funnel we are ready to generate our code. See the image below. All we need to do is click on this box.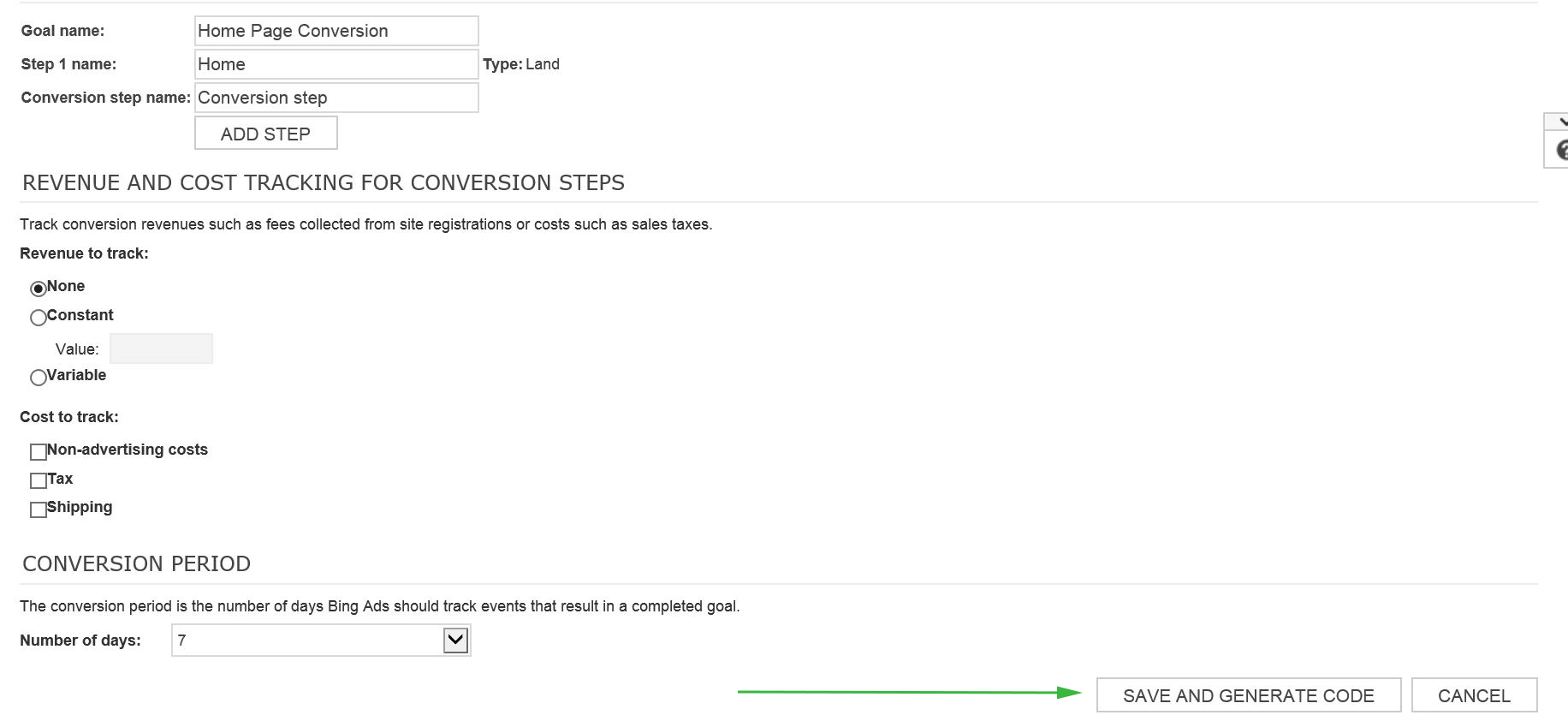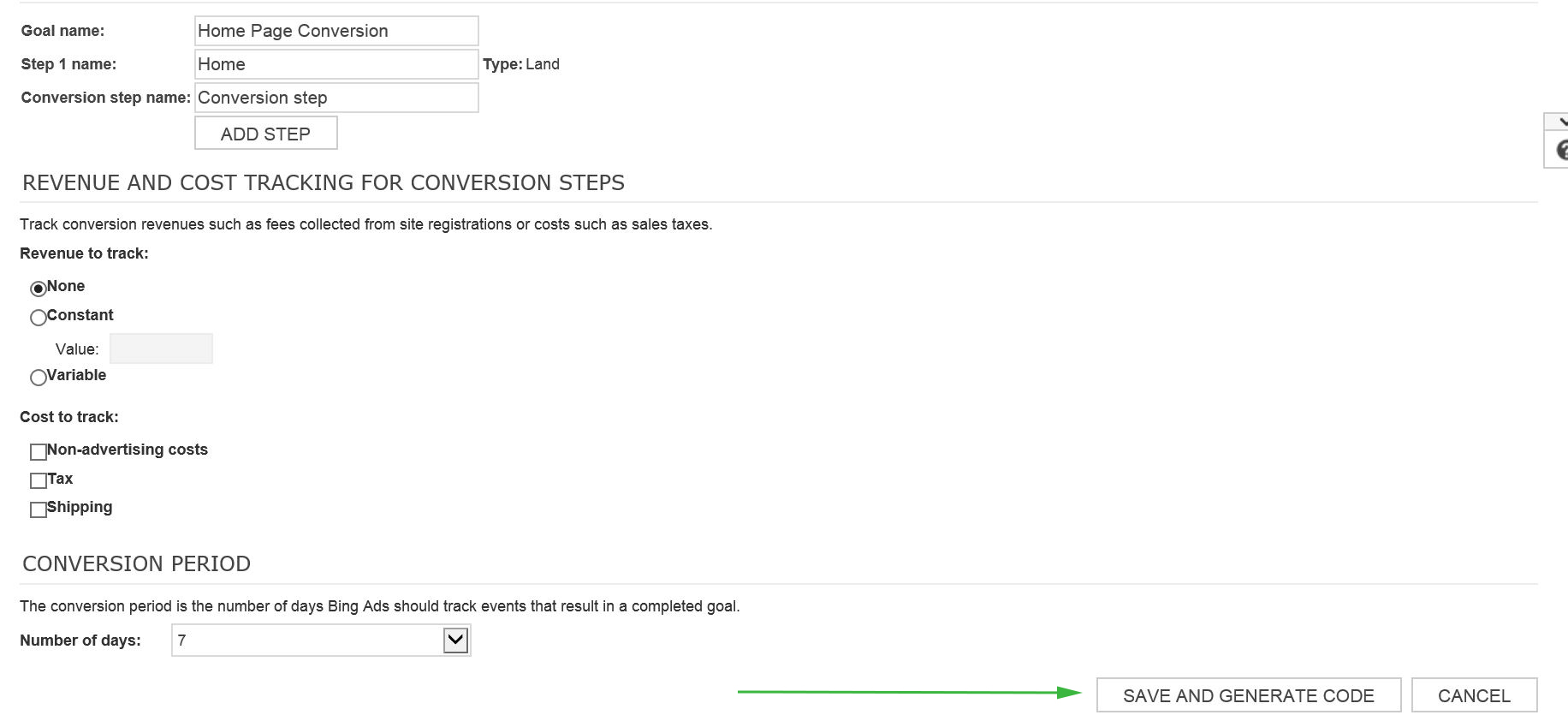 Add the Code
So now we clicked on this box we have to add our codes. Our first code to add is to the Land page which for me is the home page.

Then we want to change the drop down to conversion and add the conversion tracking code to our thank you page.


Once the codes are put on the funnel pages you are all set! Don't forget to also set up proper Bing PPC tracking for your ads to monitor the data in Google Analytics!