[social_share style="circle" align="horizontal" heading_align="inline" facebook="1″ twitter="1″ google_plus="1″ linkedin="1″ pinterest="1″ /]
http://gkris4.wistia.com/medias/o3urxh3elq?embedType=seo&videoFoam=true&videoWidth=475
Today we are going to learn how to add dramatic lighting to any picture that you have in Adobe Photoshop in a matter of seconds with this video tutorial! Adobe Photoshop has so many great features that can change any ordinary picture into something even more brilliant. You can either follow along with the video below or you can read the directions below! The picture above shows the difference of an un touch photo at the top against a picture that I edited on the bottom! I believe the current version of the software that I am using in CS6 but it will work on all versions.
If you would like to use the same image you can click on Yankee Stadium
Step 1: Open your Image
Open any image that you want into Photoshop. Where the arrow is pointing towards is your image.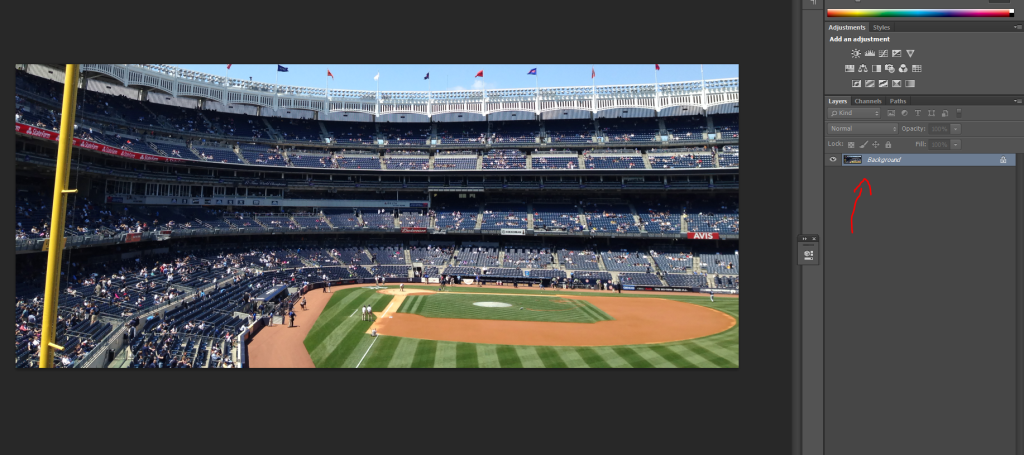 Step 2: Duplicate your original Layer
You want to duplicate the layer twice now. You can do this with the short key formula CTRL+J or CMND+J. Do this twice
Notice how these two layers here are duplicates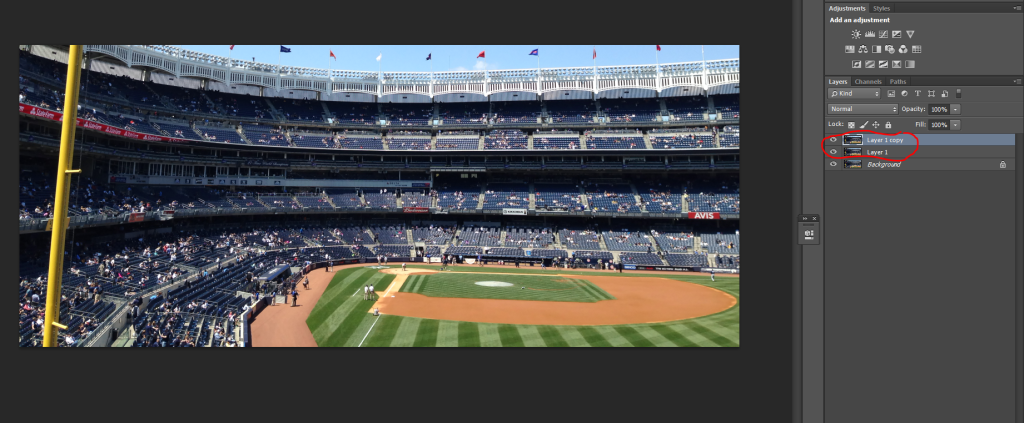 Step 3: Desaturate the color
Now you want to click on the middle layer and with the short key formula you want to perform a CTRL+Shift+U or a CMND+Shift+U to take away all of the color. As a note you won't see this unless you hide the top layer.
Notice how the middle layer is black and white. If I just click on this layer the image now looks like this. I clicked off the eye on the top layer to only show the middle layer (as that is the most visible top layer now) and I am just seeing this in black and white). Moving forward, however you need to have the top layer visible to really see step 4.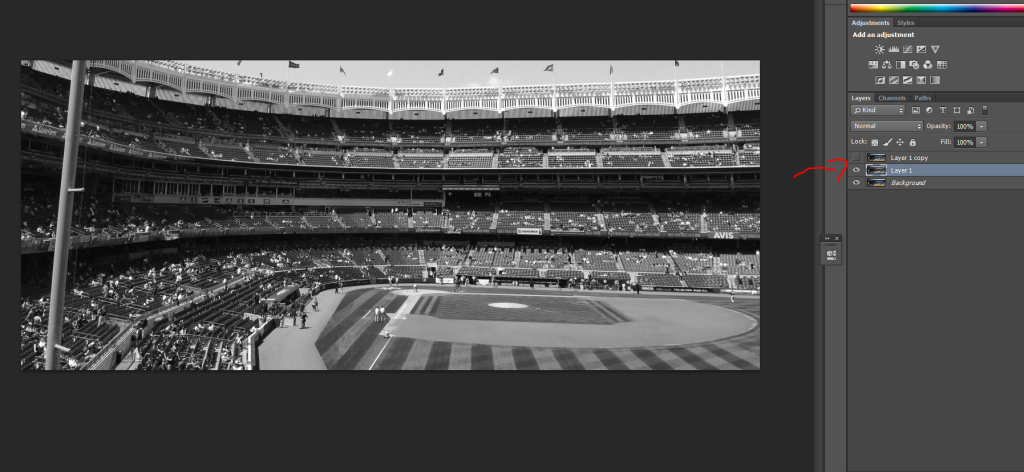 Step 4: Change from Normal to something more Dramatic
Now we want to click on the top level and right above that we should see something that says Normal. With the drop down feature, click on any of the names like Soft Light, Overlay, Hard Light, etc. You can mess around with any of the settings to find the perfect look for your picture! For this picture below I chose the filter called Screen.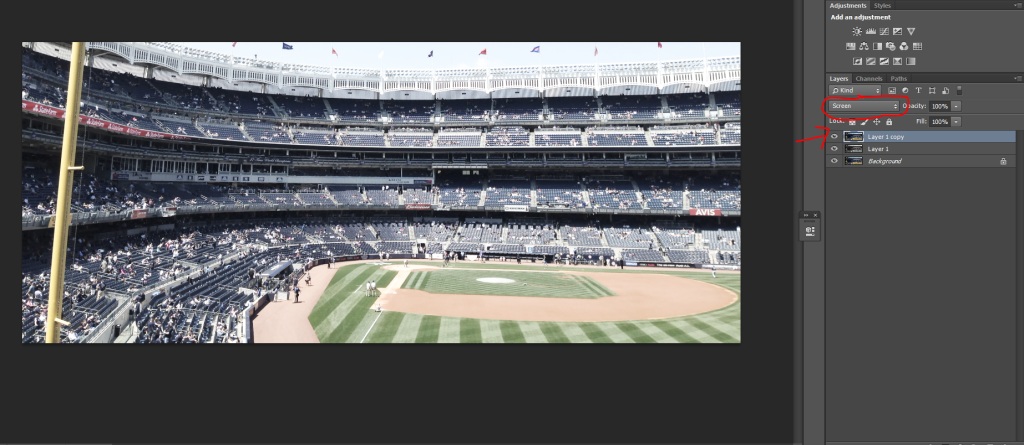 Step 5: Make it even Better
The video stops here just to have the video short but we can actually expand this into something even cooler. On the top level you can right click on the image and select pixels. Next, you can do a CTRL+U or a CMND+U to bring up your hue and saturation. You can mess around with these settings to change the color. You can even take this tutorial another step forward, but bringing up your brightness and curve tool to really sharpen all of the colors.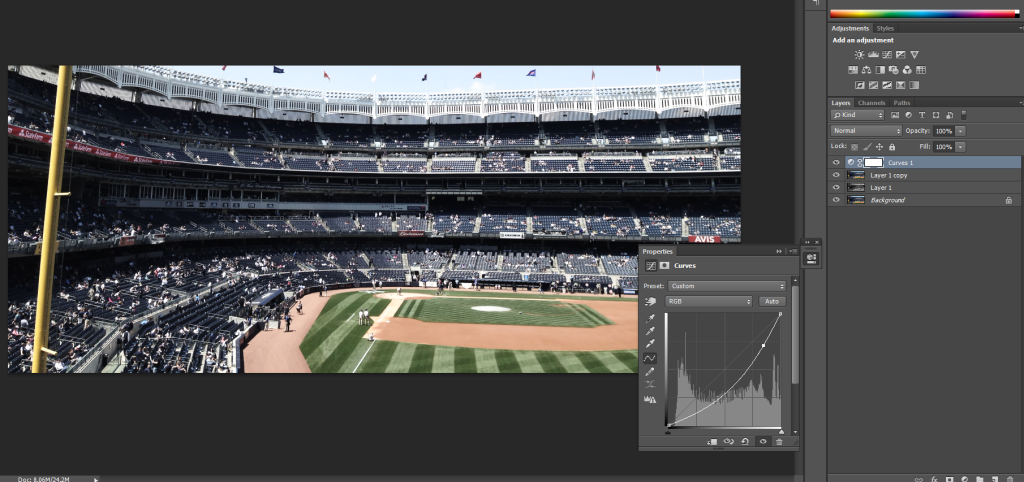 Now you have added photoshop dramatic lightning to your picture!