By: Greg Kristan
On Sunday, April 13th, 2014 I went to PAX East in Boston. Now quick summary as to what this is. To start this was my first time ever at this event so I had no idea what to expect. Second PAX East is a huge global gaming convention where a lot of big and small companies come in to test out their products and to generate  customer interest and feedback.
Also a quick shout out to my coworker John Bubriski as we talked briefly on Twitter before I went to Pax. Here is our conversation on Twitter below. You can follow him on Twitter here!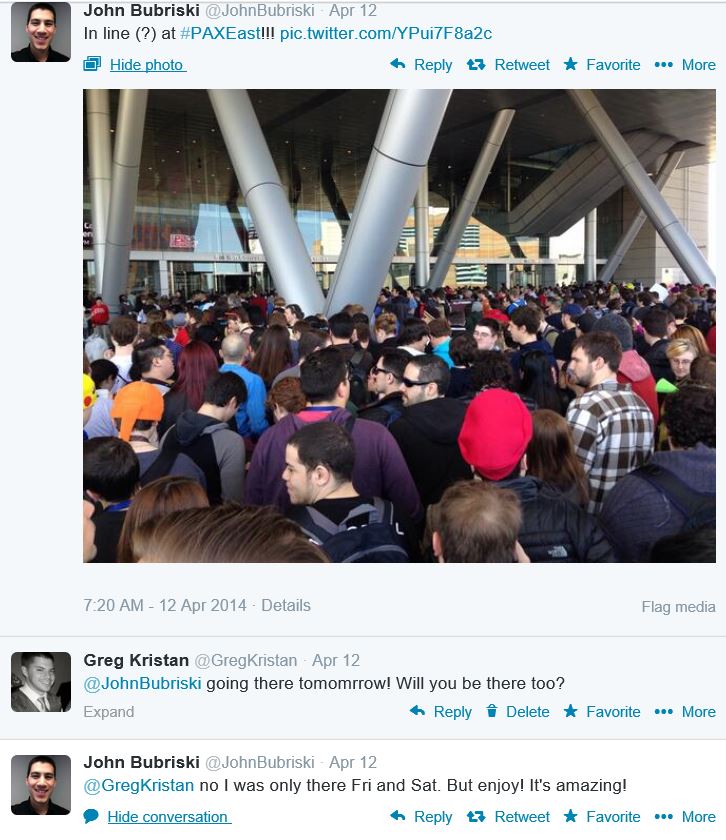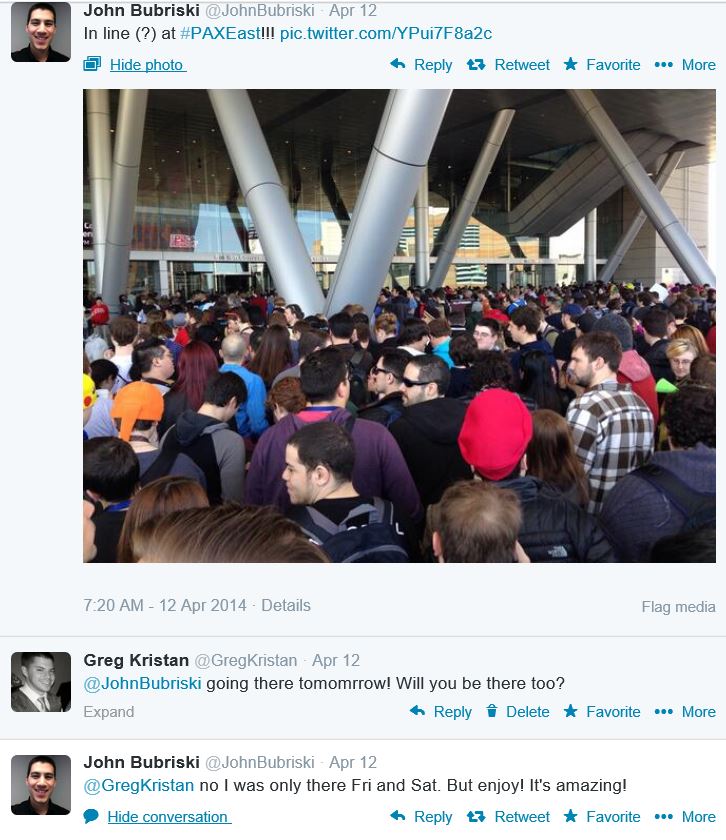 Here are some early pictures
This picture right here is actually from Watch Dogs. Essentially it is a hack into your Facebook page and shows you were you are vulnerable and all that fun stuff. Pretty cool stuff right there!
This was a cool feature except when they showed that I am only worth $19,000 and my friend was worth over $100,000 🙁
Here is the picture from Watch Dogs that shows what I am worth. So basically I am a low target which I guess is a good thing…
The place is massive (at the world trade center in Boston, MA) and there are a ton of people. Somehow I walked by some of the same people at the event on multiple occurrences.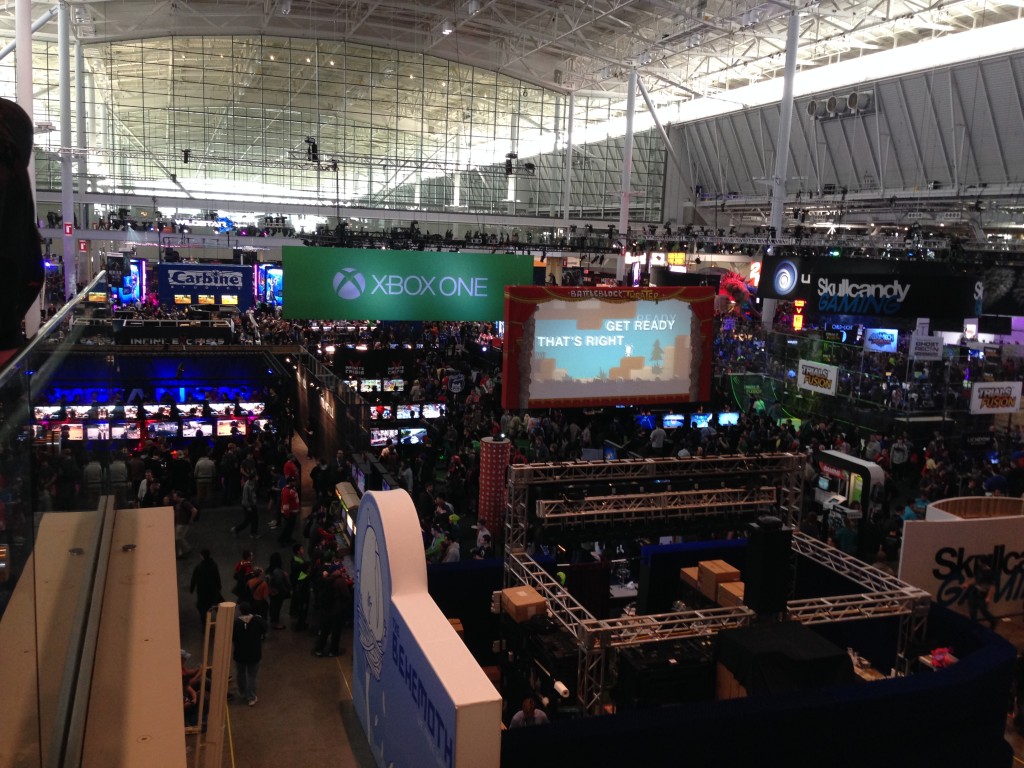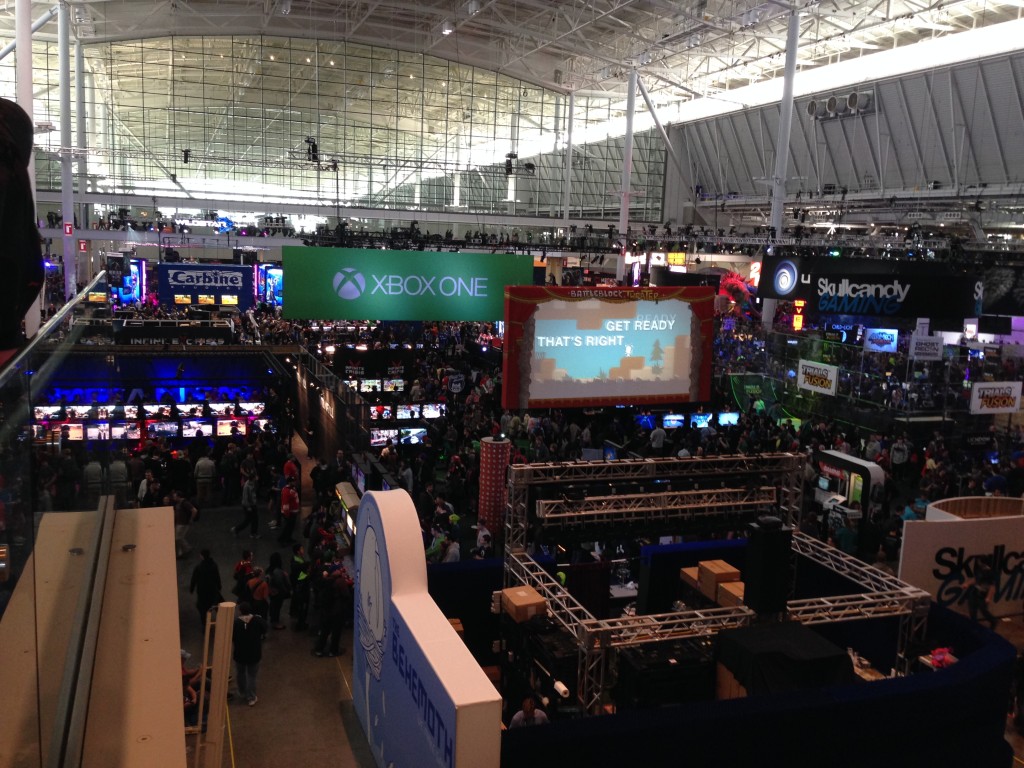 The independent games are amazing! I told my friend right from the start I just want to check out Watch Dogs and Titanfall. Why? Well, because those were the only games I have heard of and I wanted to sound like I knew what I was talking about. However, we spent more time at the independent booths and two games I want to point out.
This game is an app for Smartphones were you actually move your phone around and need to take a picture of Big Foot. I like these app games as I have an insanely hard time focusing so something simple as this can keep me engaged!
(No picture, sorry!)
This game was probably my favorite thing that I tested out at PAX. This game just throws you into survival mode as you have to keep the fires going, get food, stay safe out in the wilderness, and more! Again, another simple game, but what was cool was the design of the game. I am a huge fan of this sort of look in games and it was simple yet actually incredibly tough. Just to let you know how tough, well, I had 5 or 6 minutes of demo time to play. I died with about 3 minutes still left on the demo!
Anyway, that was essentially the day at PAX East. My friend and I later went to Fire and Ice in Boston to end the day. Here is one shot of Boston
Here we are at Fire and Ice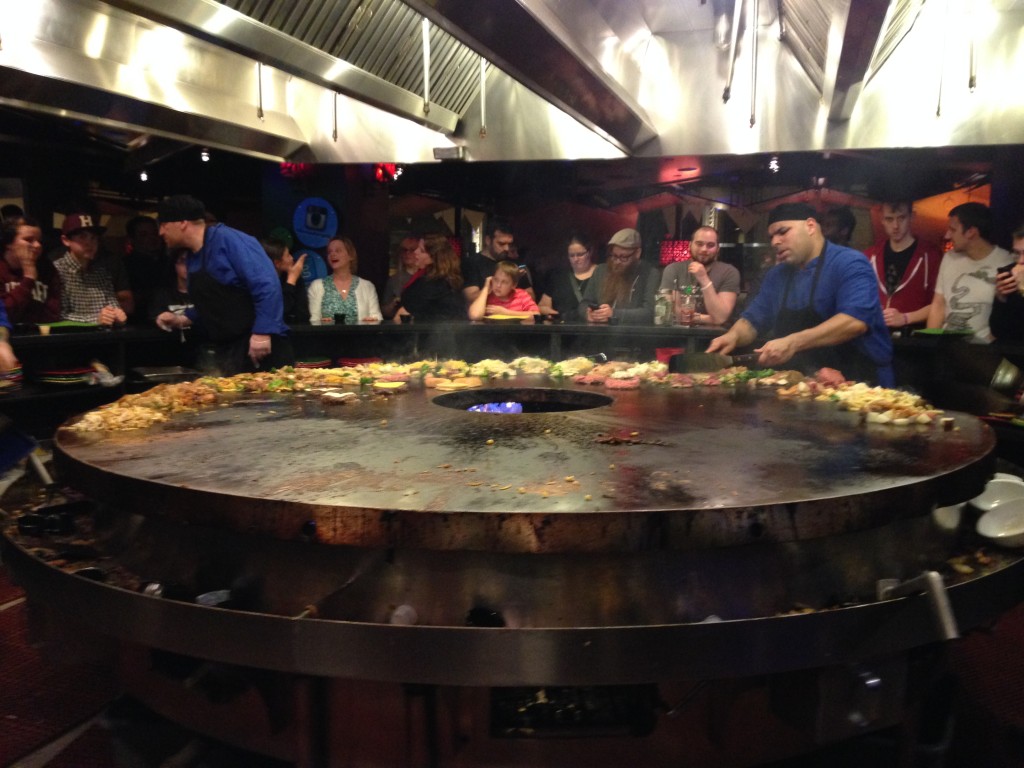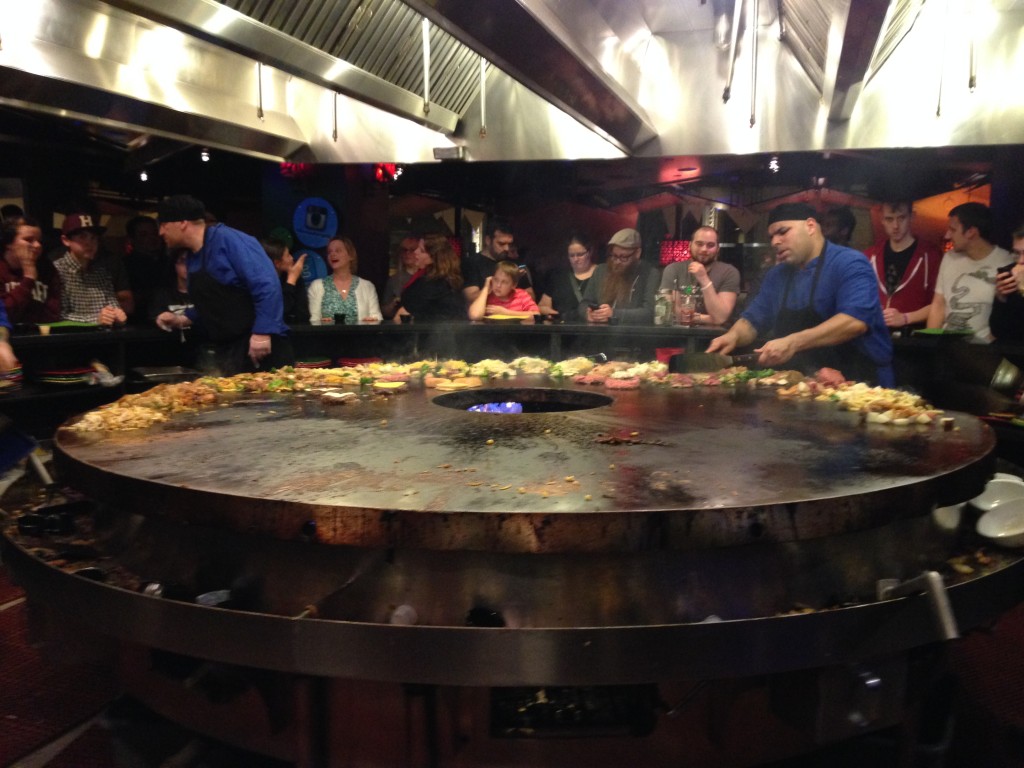 Here is a shot of Boston