By : Greg Kristan
Hi!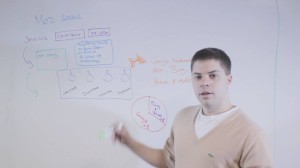 So this is pretty exciting as I have always wanted to start a blog. I am not positive on what direction I want this to go but I think that is what makes it even more fun.
I really enjoyed taking pictures and working in Photoshop when I was in school. I went to school for Business Marketing (graduated in 2012) but really got into the arts while living with the film and video students. I always wanted to tie what I was doing in school with some other personal interests.
S0me other things about me is that I also like to go fishing after work. Spending hours in front of a computer screen sometimes becomes an impersonal feeling. I never saw myself as a computer guy (go ask my IT Guy as I bring the most spam into work somehow), but as someone who likes to go out and do things. I love to fish after work as I usually go with my dad and we just spend the time out on the water both rewinding from our day.
Finally the biggest thing that I can say about myself is that I just want to help others out. I have never been concerned with giving away too much free advice as that was how I learned myself. I spent months reading books, watching YouTube videos, asking questions at work, and more just to learn the basics of SEO. The same happened when I wanted to learn about photography and Photoshop. To this day I consider myself a 1/10 for photography and Photoshop and just love to pick other's brain on what they did and how.
Transparency for me is something that I hold dear. I want this blog to do this for myself
– push me to not be mediocre in anything (SEO, Photoshop, etc.)
– make me a better writer ( I know I am really bad)
– help others become better at marketing or photoshop (or both!)