[social_share style="circle" align="horizontal" heading_align="inline" text="Share " facebook="1″ twitter="1″ google_plus="1″ linkedin="1″ pinterest="1″ /]
By: Greg Kristan
In the previous blog post I talked about my one month data with Bing and Yahoo. Today I would like to show you the one month data from Google.
Here is the main dashboard from Google Analytics. This is about a 1 month summary of the traffic that has come through. As a note, I do filter out all visits from work so I do not count them when I look at the summary.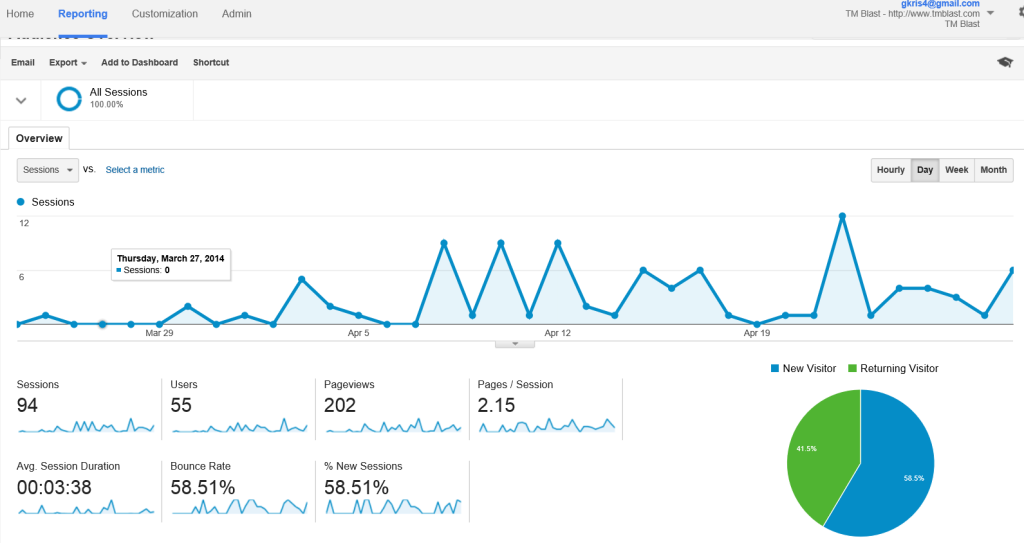 Just like with Bing and Yahoo, I am not concerned with sessions (clicks or visits) to the site quite yet. Areas that I am most interested in are impressions and the crawl rate by search engine spiders. This graph below shows how frequently the Google Bot is crawling through my site. Everything below is all about Google Webmaster Tools.
Google crawling my site at this rate is great! This allows me down the road to really start working on some keyword research and some internal link plans to start and organically move up in the rankings. Doing it this way first, however allows more of pages to be crawled and indexed which is actually what I want to establish.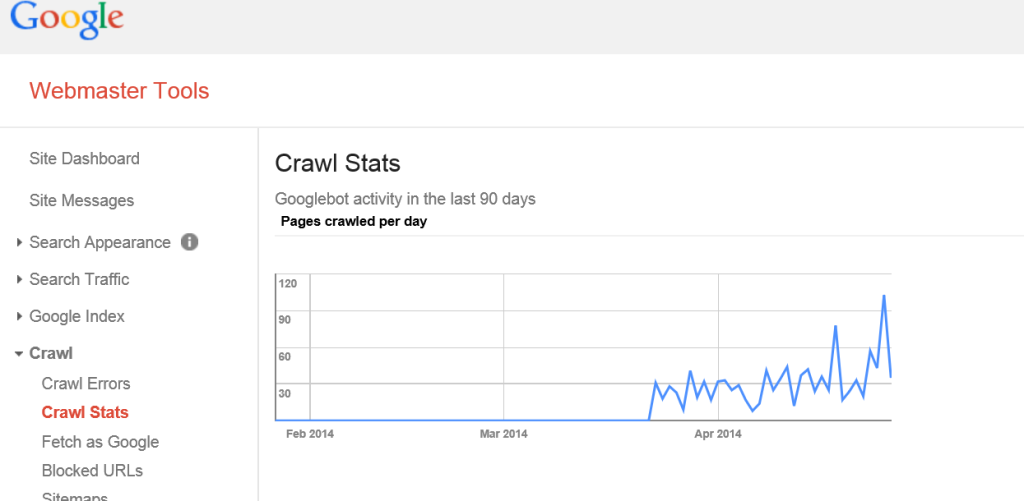 Google also allows me to set up my own Google Authorship for all of my blogs. This will take time to create but I wanted to show everyone that this is what my site will look like in the future for future Google search terms. This is a must for anyone as this picture will increase user confidence by going to my site (as I am showing who I am) which means more clicks to my site. I guarantee I can get more clicks to my site in the middle of page one on a Google search result with my Authorship than a top listing without one!

Here you see that author set up in full detail. This is what my organic listing will look like over time. This is created by connecting your Google + page to your blog page.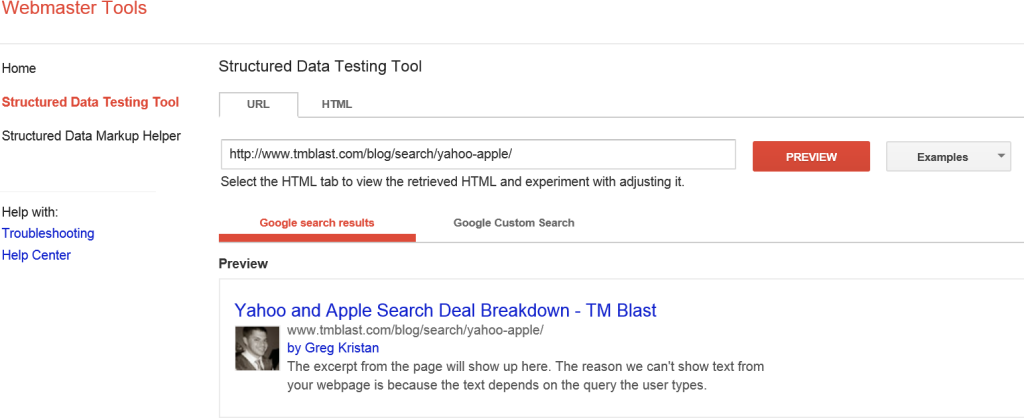 So there you go. This was just a small sample inside the TM Blast with the data from Google. Google clearly wins for me with how much data they provide to webmasters.  I still use Bing and Yahoo but just Google Analytics alone makes this my first choice always
Overall, my Grade for Google is a C+
Again, this is not a bad grade, but there is so much that I need to do with this blog. I really want to get into structured data, but I have yet to take advantage of this!