Conducting keyword research is critical to successful search engine optimization. Optimizing your content for the terms that people actively search for should be the focus for online marketers who want to grow their presence on the web. Most people perform keyword research the same way. People go to Google Keyword Planner Tool, sort by highest search volume terms, and then work on a strategy to rank for those words. In this blog, I will share a post that I wrote that has driven over seven hundred organic visits to my site when Google said that zero people search for it each month.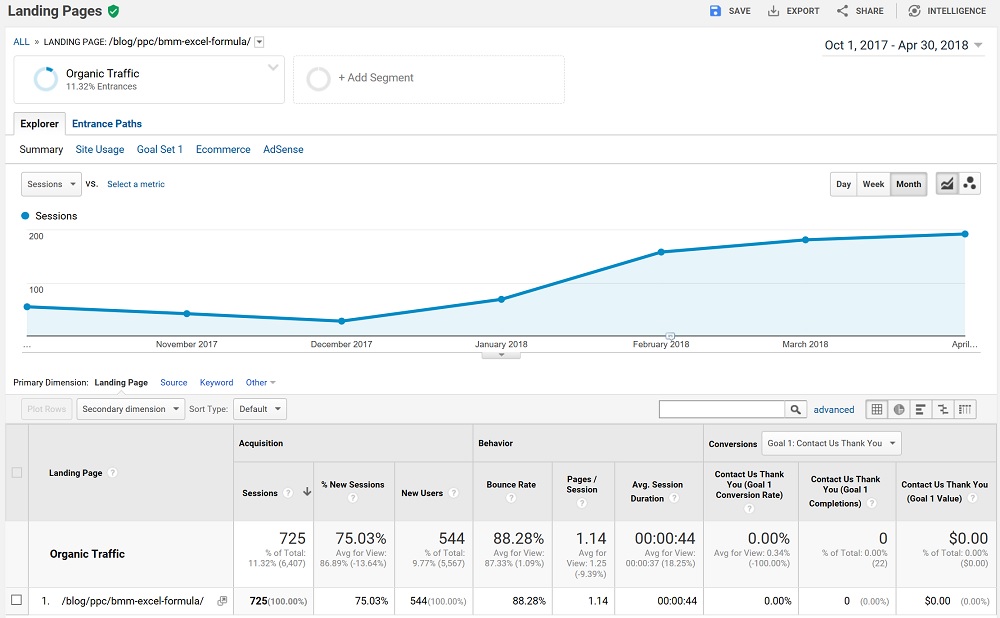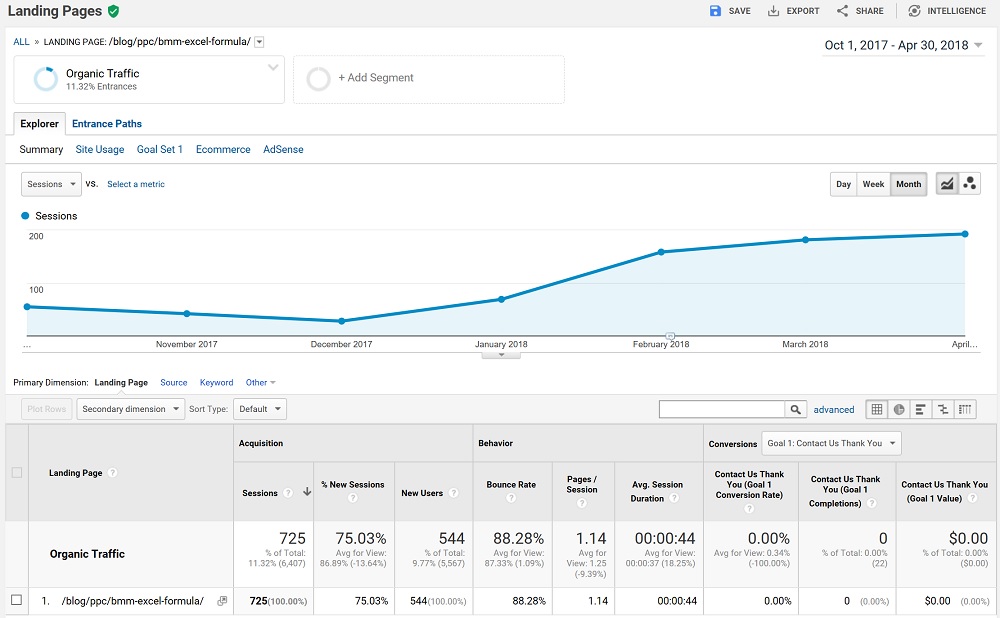 Topic to Cover
Working in paid search requires a lot of excel work. Copying and pasting different campaigns and trying to change the keywords to broad match modifier was difficult for me. I went to Google and Bing to see if anyone had a blog that demonstrated on how to add those plus marks to terms in Excel, but I could not find anything that was good or helpful. Once I was able to figure out the substitute formula in Excel, I decided that I would cover this in a blog post for anyone else who struggled like me. Here is the post if you are curious on how to add BMM keywords in Excel.
Performing Keyword Research


Naturally, as an SEO expert, I went to Google's Keyword Planner Tool to see if there was any interest in this topic. To my surprise, Google said that nobody searches for this topic.Knowing that this topic would have value regardless what Google said, I decided to go ahead and write the post.
Results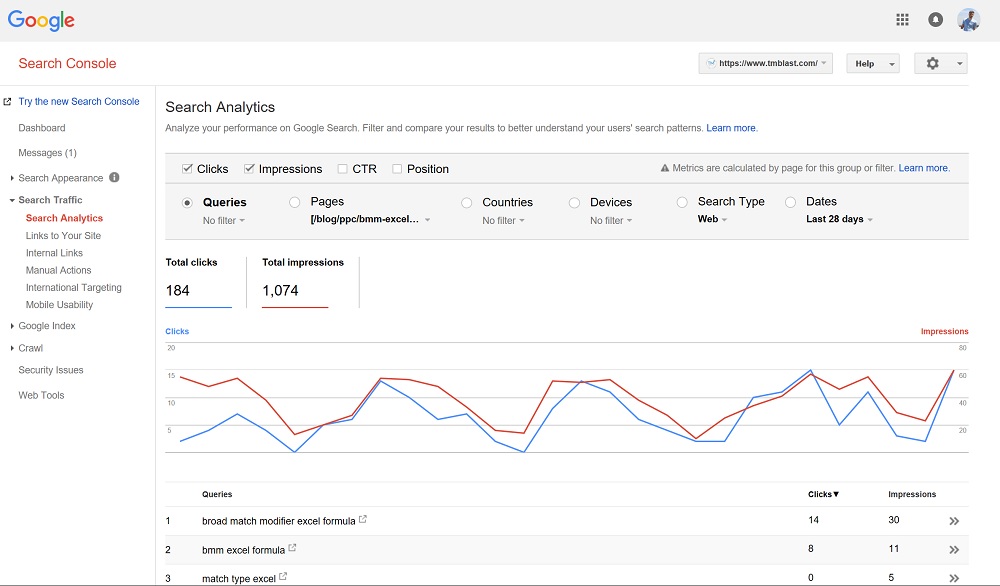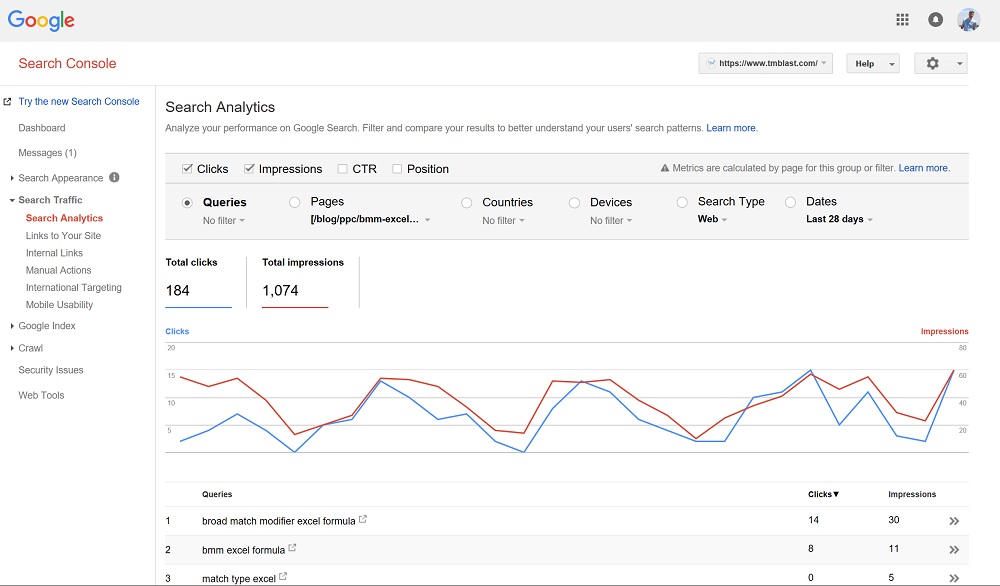 After a few months, I was seeing consistent traffic come to this page from Google. Google Search Console shows the terms that the post would rank for which further highlights Google downplaying search volume.
Conclusion
Optimizing for zero to low search volume keywords is a winning strategy in SEO. The competition for these topics is generally low and the reward is high. Google has gone on the record to say that they witness between 10 -15% new queries each day, so you should take that as an opportunity to blaze a new trail to reach an audience even if Google is unsure if people search for it. You want to be the market leader and gain the traffic with the backlinks since you are the first to cover it.
I use the Google Chrome plugin called Keywords are Everywhere to get quick search volume, cost per click, and competition for search topics. I use this tool to give myself a baseline on what Google says, but I do not dismiss low search volume. This is one example, but you will see countless articles that show that zero search terms drive traffic to websites.