Depending on the size of your team, you might find that some things apply and don't apply to your average day. I am going to explain in present-day today what I do at my full-time job working in SEO and what I do for my website. Some of the things include pulling traffic reports, keyword reports, checking on the health of the site both in Google and Bing, reading up on search changes, and so much more! Of course, there are other things that come up during the day that needs immediate attention, but this is the first blueprint. Here is what I work on on a day-to-day and a weekly basis. If you are interested in getting help for your business, I recommend checking out the NY SEO Services page.
Pull Previous Day's Organic Traffic
Getting in the habit of exporting your data into Excel will save you time down the road. It's easier to view trends with a pivot table especially when you start looking at year over year data. A drop in organic traffic can be spotted in a pivot table and can be analyzed in all sorts of way. An increase in traffic can work the same way by looking at past optimizations made.
Ways to speed up this process is to have a custom report already set up in Google Analytics. If you have that, you can go right in and export the data. If you have a lot of traffic and landing pages, I would suggest download Analytics Edge for Excel to help with this mass exporting. If you have a lot of data, you might want to consider using Microsoft Access as the database to store all this data.
Pull Daily KW Rankings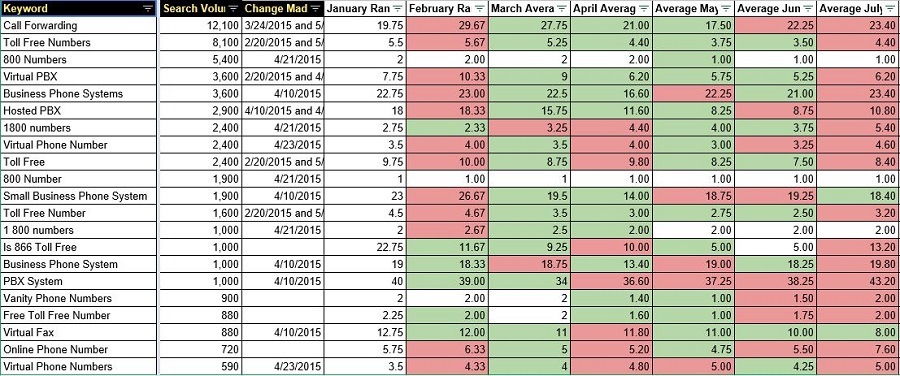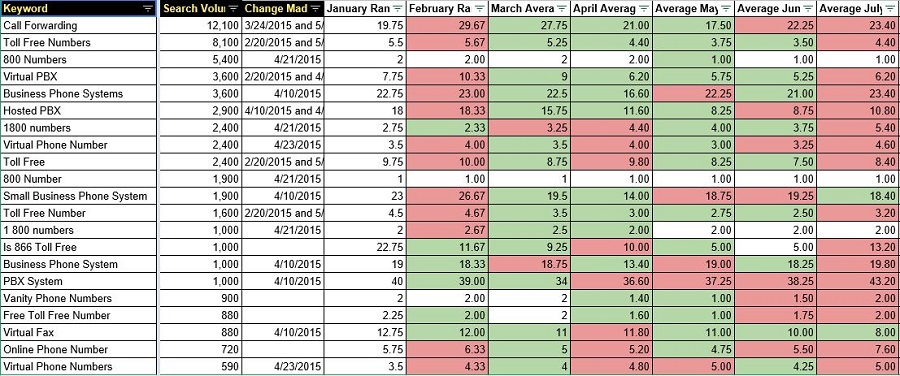 This one might be controversial, but let me explain. It's not to sweat or get excited by rankings daily, but it is supposed to act as a benchmark on weekly and monthly averages. Just like the traffic pulls, you can spot an increase in an unusually high KW ranking to traffic changes. Same as before, you can start to figure out what key pages are losing traffic by seeing a decline in individual target theme keywords. What you can't see in the picture above is that I have the real each day and weeks that are hidden in the monthly averages.
Some tools that I use are AHREFS, Rankaware, and Rank Tracker. Both Rankaware and Rank Tracker is free but will have their limitations like only pulling desktop rankings. Another good tool to check out is Moz if you want to have Keyword ranking checks.
Review Data from Search Console + Bing Webmaster Tools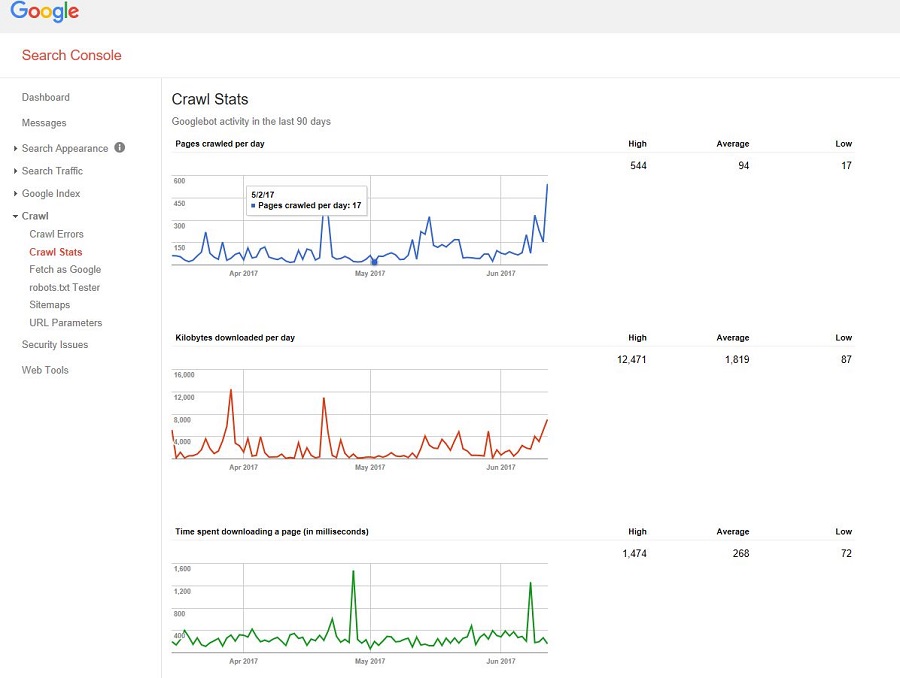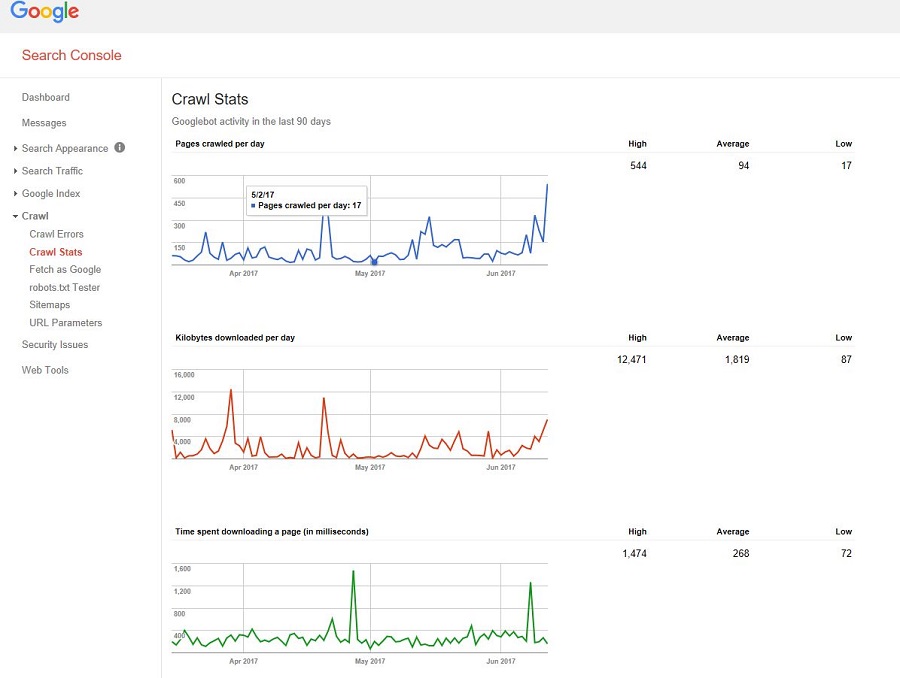 I check about 30-40 central target keyword themes which takes a bit of time to check, so I jump right into Google and Bing to start reviewing data. Each tool is slightly different, but I look at some of the main things in each tool. Are more pages being crawled? If so, I want to know if this is part of the plan or not. I want to see how many pages are indexed per both tools. I check to see what the crawl errors are with both engines, the crawl stats, and how the sitemap ration appears.
I take all this data from both search engines and put that in excel. The idea again is to not look at things from a micro level but to archive as much data as possible. Now, Google only goes back 90 days, so you should get in the habit of pulling this information daily. Bing can go back six months, but you will lose that data after that. Google Search Console also will give you a more unobstructed view if there is anything more seriously wrong with your site than Bing. Look to see if there are any red explanation marks showing issues with the robots.TXT file or server.
Review New Search Term Opportunities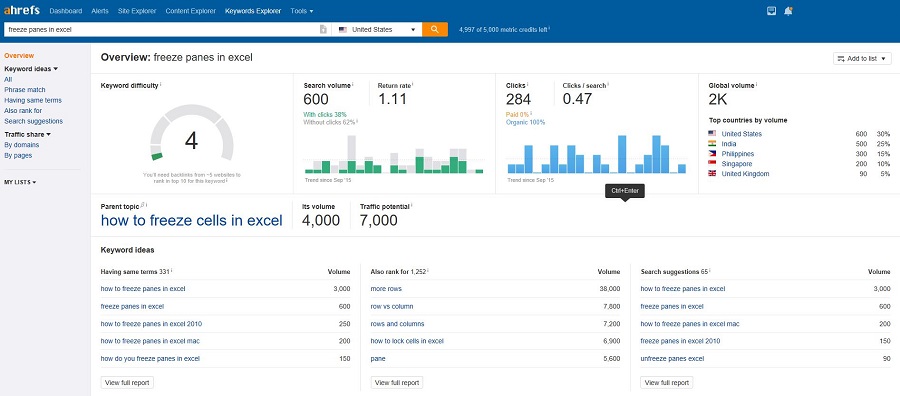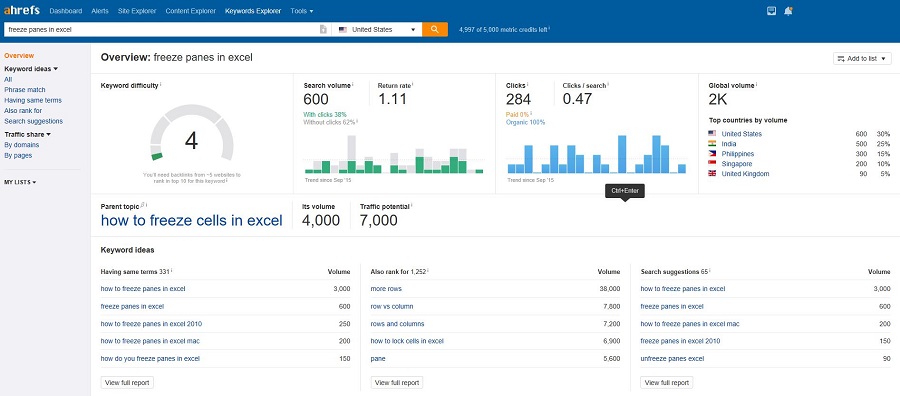 After looking at Search Console and Bing Webmaster Tools, I like to spend about 30 minutes looking at the KW rankings that were just pulled and look to see how things are trending. I use AHREFS for my subsequent analysis. I will put in a central keyword theme into the tool to see how an item or page is fairing over time. I can start analyzing new search terms based on search volume and keyword difficulty that might not have been in focus from the central theme. Depending on what I find, I like to export these search terms and highlight the words I want to add to my SEO blueprint for my site or my company's view. This example above shows a target keyword and the suggestions that fall underneath it. This is a great way to continually keep touching an account for optimization and to never stay stagnant.
SEO Blueprint Sheet


So many things will come up through the day that you will get lost on what you wanted to do. Same goes for sharing PowerPoint reports with clients or internal team members showing the work that you have done. If you don't start writing down what you did, you will begin to forget everything you did. Without notes saying what you worked on will affect you when you are analyzing keyword and traffic changes at a later date.
Here is an example above where I write down things that I've already accomplished. This will eventually help me go back into my traffic and keyword reports and see if I am making strong process in a few areas. An example of this is that I tweaked the load time on the page recently, so I can check to see if this has helped me in any positive way.
Read
This one sounds like a waste of time if you are reading this as a potential client, but the world of digital marketing is honestly changing faster than the speed of which articles can come out. Things like MozCast weather updates, updates to Google algorithm updates, reading up on some exciting tests people have done, and more.
One thing that I like to do is check out Whiteboard Friday's on Friday and see what Rand says. Sometimes when you are in SEO (or in my case the only SEO), you feel alone when it comes to making decisions. It's a blessing and a curse at times because you might have blinders on that might not allow you to see what's happening in search. I like reading the comments from blog posts too just to see how others react.
Load Time Check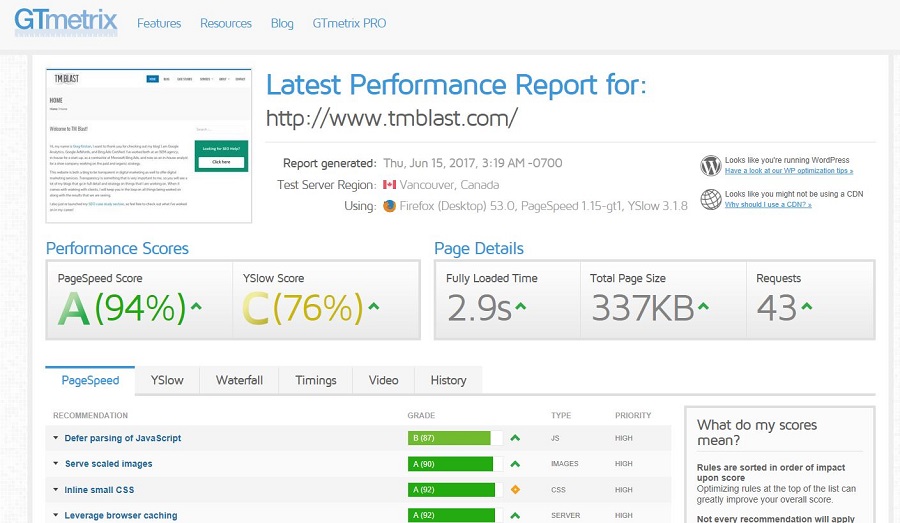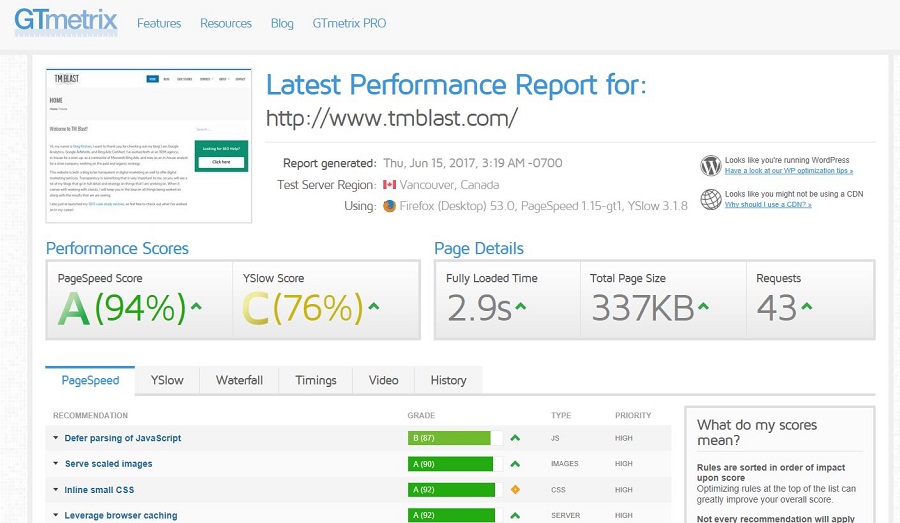 The load time on your site should be something you are continually auditing. When it comes to WordPress, you might be tempted to get a plugin that does one thing well. However, I have seen that many plugins will slow down your site, so you should be comfortable with adding code to the website manually.
When adding code to the site, you want to test to see if there are any things that you should be fixing. Common problems are with the JavaScript, image size, and more. By running a daily check, I get a good weekly and monthly average in load time to make sure I am not neglecting this part of my tests. I can do most of these fixes anyway, so I just flag an issue down and handle it if I have time on that day.
One of my favorite and free tools that I use to check my site is GT Metrix.
Additional
Here are some of the things that I don't perform daily, but I still find essential to look at when it comes to SEO. You can add these items to your daily report, but sometimes this would be better if you had a dedicated team to help with the workload.
Screaming Frog Redirect Chains
Checking for redirect chains is such a simple yet effective process to work on that can have such a significant benefit for your site. Redirect chain checks are essential primarily if you are working on a prominent place that has a lot of cooks in the kitchen and changes are happening all the time on your website.
Check the log files
Log File analysis is something new to me, but I am getting into the habit of looking at the log files. I pull this monthly from my GoDaddy files just to see what happens. One of the things that I want to start using is the Log Analyzer tool from Screaming Frog.
Check in with Old Co-Workers
I love checking in with past coworkers to hear their thoughts on different updates in Google. It's an excellent way to bounce ideas on what you are doing and share success to continue the positive discussion about SEO.
Conclusion
So, there you go. Here is a basic view of what SEO's do daily. A lot of this comes down to what is comfortable for you. I've concluded that my daily work does not say the industry, but I know that it has helped me. If you have anything else, you want to add, please share it below in the comments section.